Geneseo Community Unit School District #228 on Monday hosted a ceremonial groundbreaking for its new Career and Technical Education Center at Geneseo High School.
Construction on the 10,000-square-foot standalone facility, which will be located at 709 North State Street—across from the recently added Fine Arts Center at GHS—will begin next week. The state-of-the-art building is expected to be completed in time for the first day of classes of the 2023-24 school year.
Travis Mackey, who was principal at GHS from 2016 to 2022, has been hired as the part-time Career & Technical Education Center Director.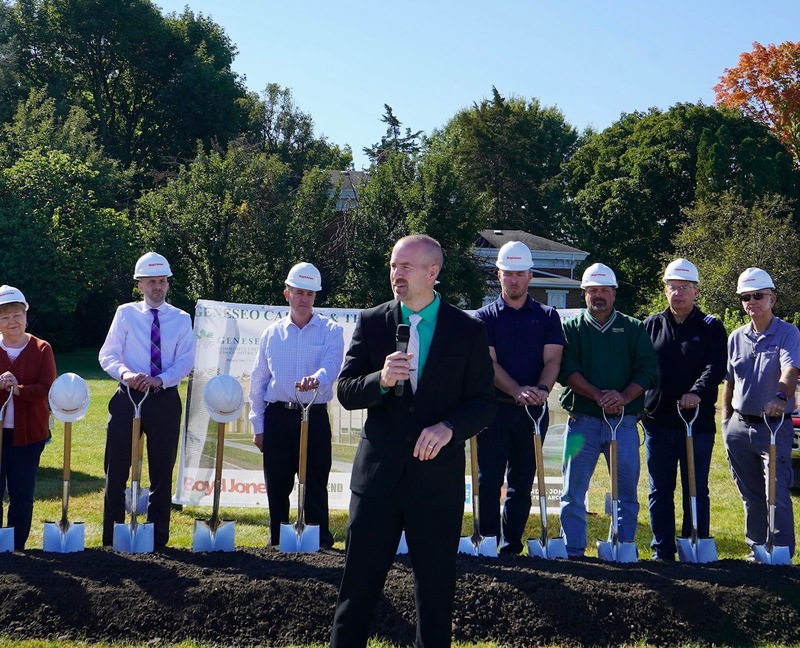 "Today marks the beginning of a renewed emphasis on the trades in our schools, and a major step towards creating a pipeline for our future workforce," stated Superintendent Dr. Adam Brumbaugh. "Not only will that give our graduates a head start on successful careers, but it will help our community and local businesses thrive."
In 2020, Geneseo's Board of Education set a goal to explore the "renewal and expansion of vocational experiences or opportunities for students." A vocational committee that included board members, administrators, teachers, maintenance workers and local business leaders was formed shortly thereafter to work with the BOE on bringing the concept to reality.
The district received over $1.5 million in funding thanks to generous financial commitments from local foundations, businesses, and the Board of Education itself via a 1% sales tax revenue. The remaining costs will be covered through bonds, with no increase to the district's tax rate.
The district will eventually host an open house so that the community can tour the facility and see what new experiences lie ahead for GHS students.
"On behalf of our school district, I want to thank everyone who played a part in making this dream come to life," stated Dr. Brumbaugh. "Your efforts will make our community and our school district a beacon for future generations of vocational students."
Coverage from the media: