Preschool students enjoying their hands on learning activities. Creativity is in full force with our young learners.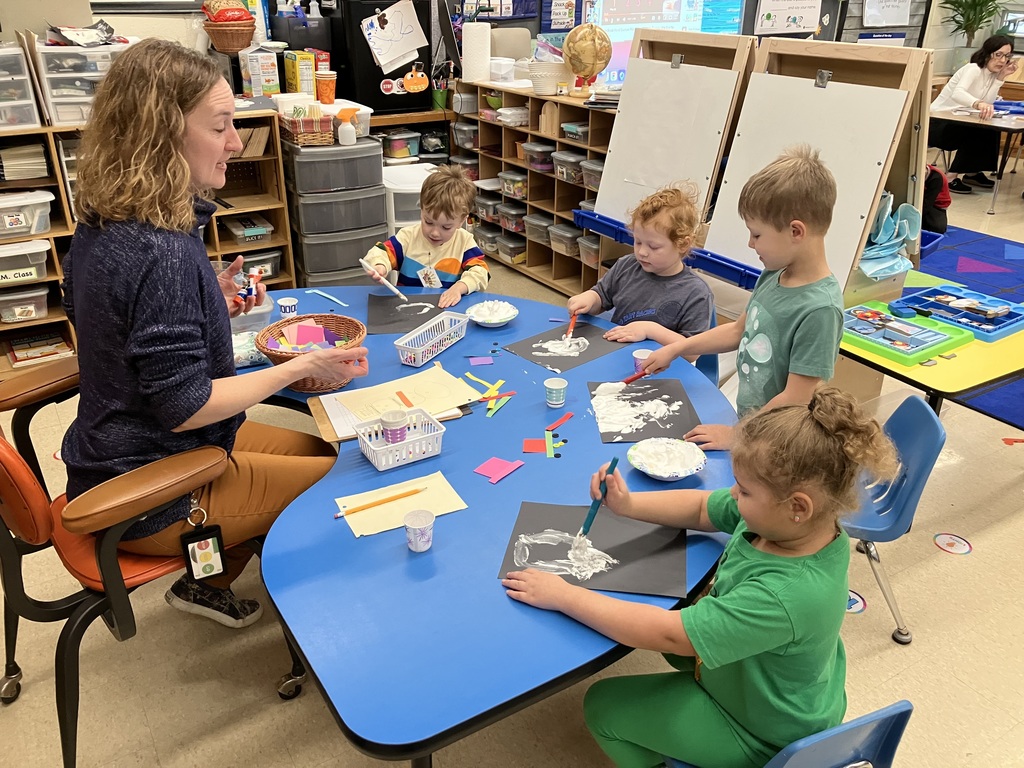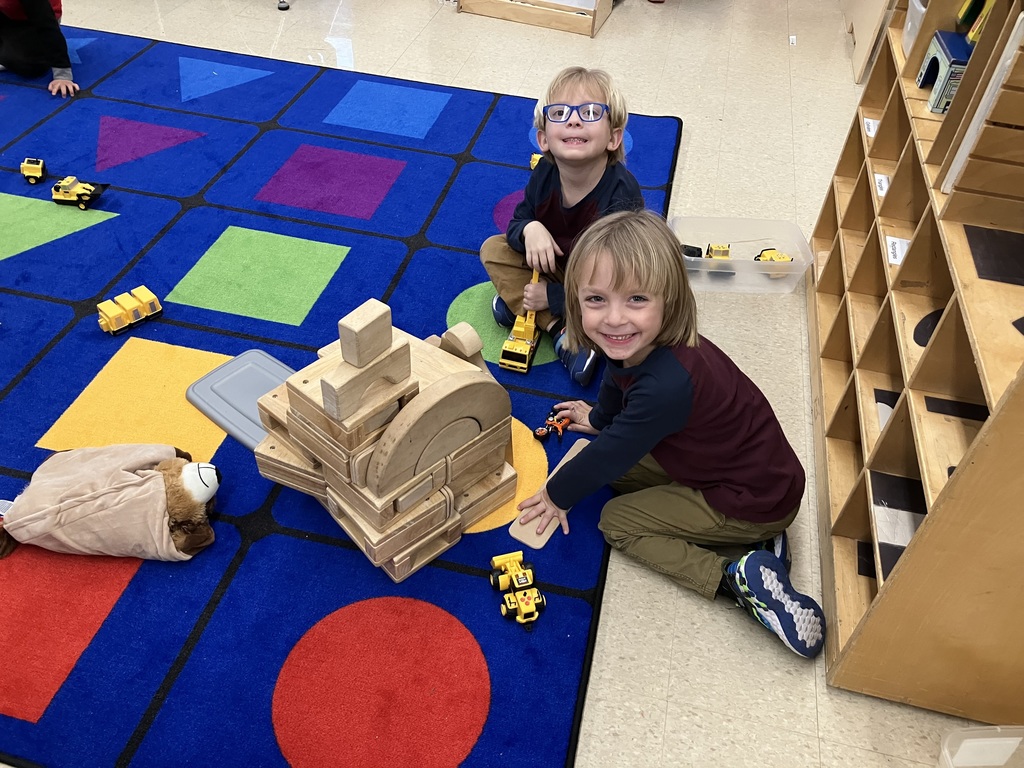 As we welcome back students in anticipation of a great 2023, we want to remind our families of some important dates on our calendar in January. There will be a 1-hour early release this Friday, January 13. Also, there is no school on Monday, January 16 or Friday, January 27.
1st Grade students celebrating the new year a brain break and a day full of special activities.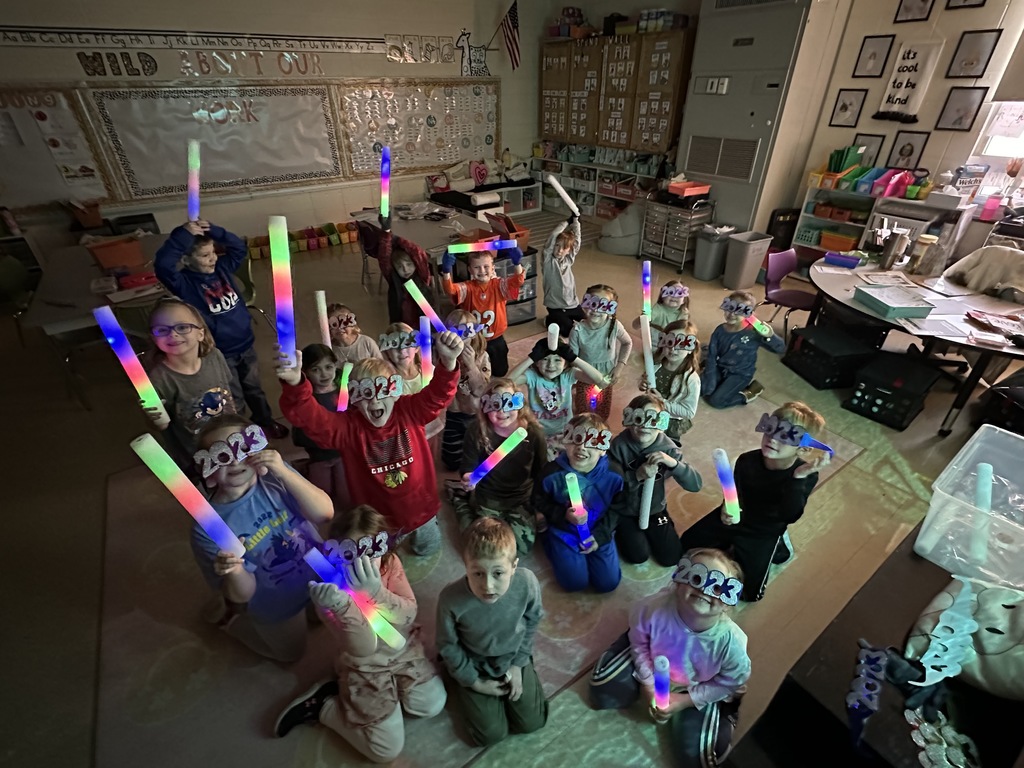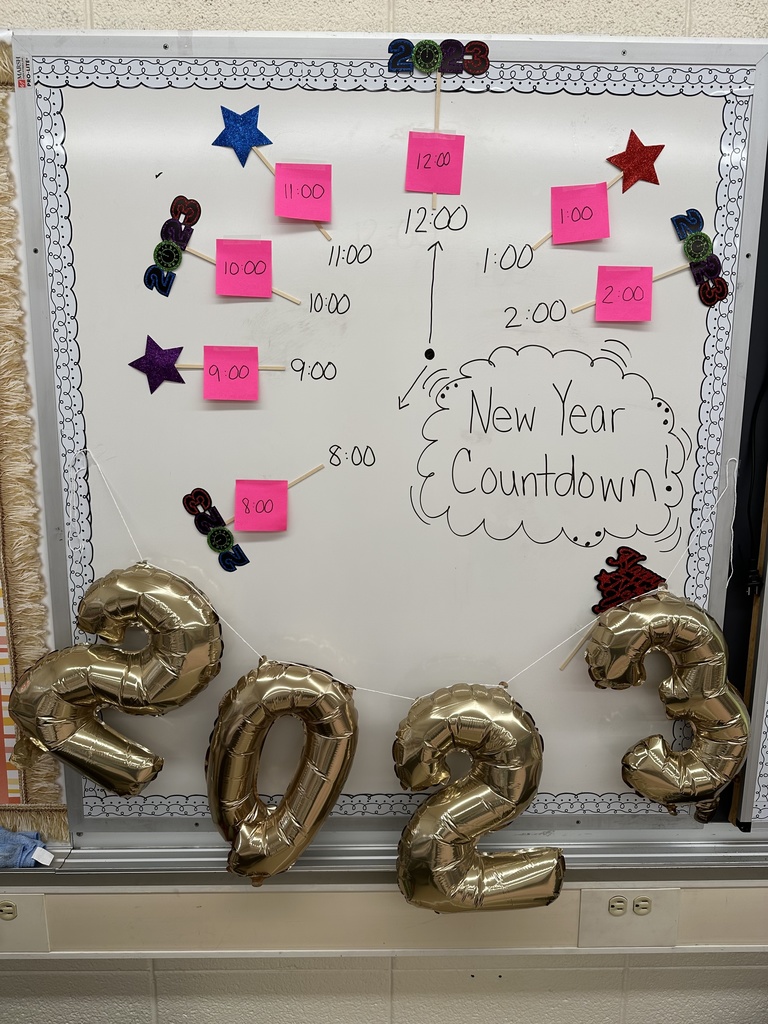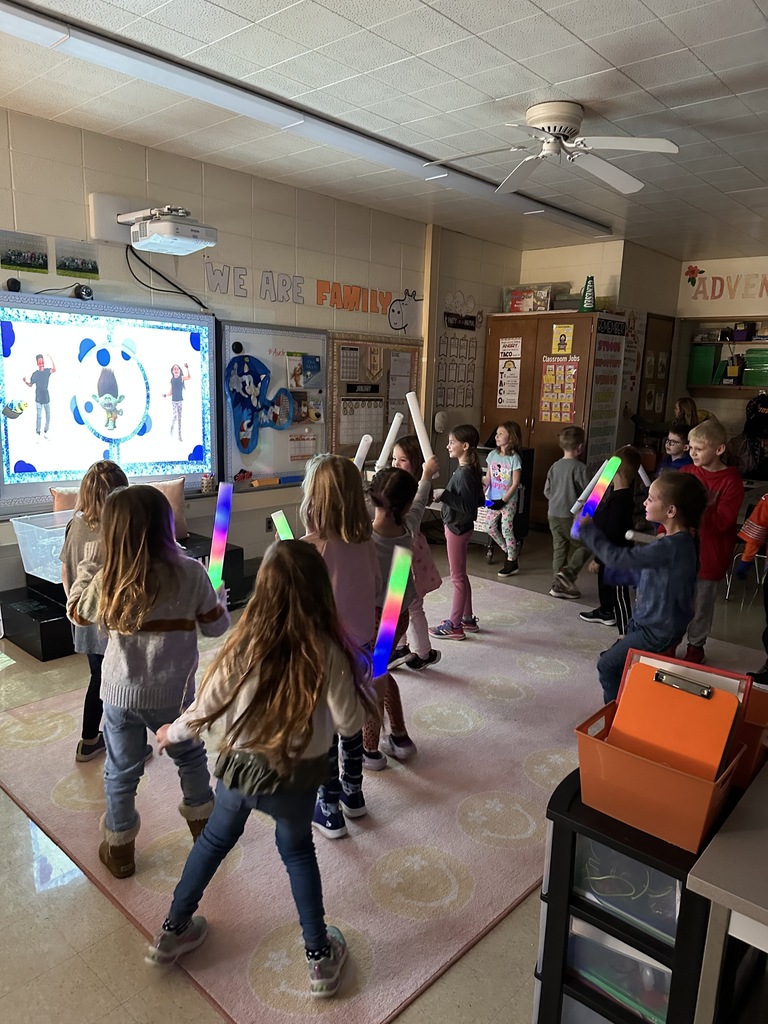 Happy New Year! As we begin 2023, we wish for peace, love and laughter each and every day.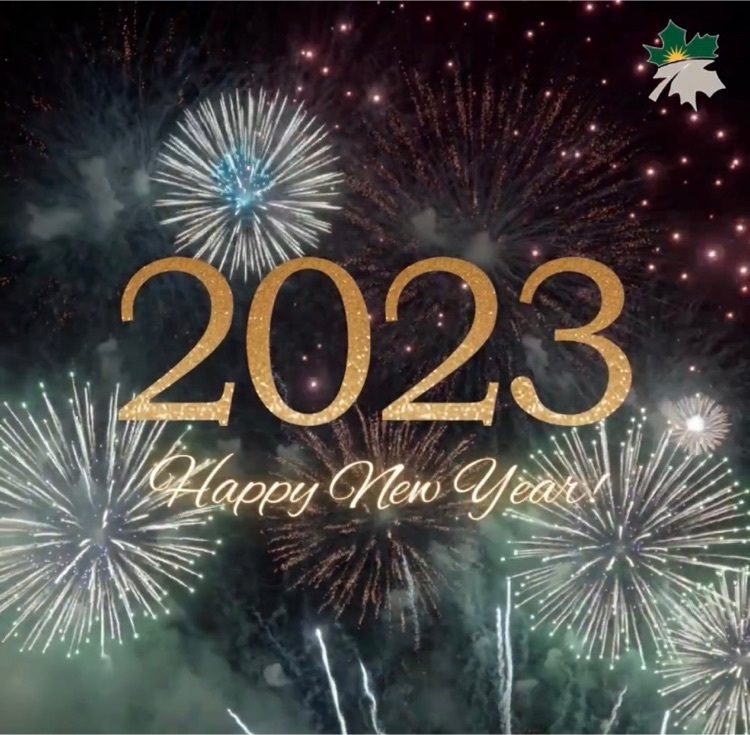 Merry Christmas to you and your family, and very best wishes for the New Year.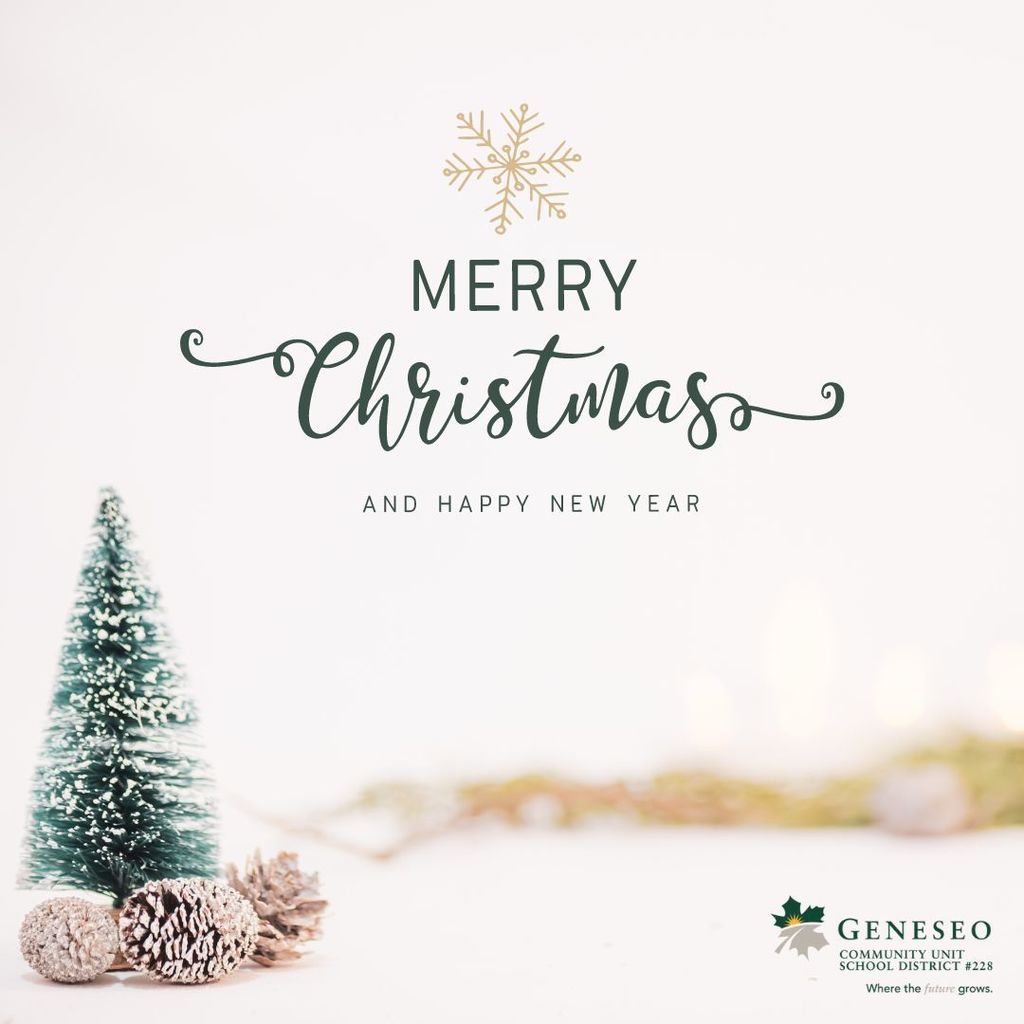 Due to the current wintery mix of precipitation, freezing winds, and updated timeline from the National Weather Service this morning, Geneseo CUSD 228 will not be in session today. Have a blessed Christmas and a Happy New Year!

In anticipation of a significant winter storm and in light of the National Weather Service's weather advisory, we will be releasing students at 1 pm (1:10 pm for GMS) on Thursday afternoon, December 22. All after-school activities and athletic practices for Thursday afternoon and evening are canceled. Additionally, there will be no afternoon preschool or SAFE on Thursday. Any further announcements will be communicated to parents via school messenger and shared on GeneseoSchools.org, social media (Facebook and Twitter), and the usual news affiliates. Thank you and best wishes for a happy and healthy holiday break!
3rd Grade students at Northside put on a Goods and Services Fair in the collaboration lab. Students did a great job presenting their product and we had lots of visitors from the community and school. Definitely some future sales people right here.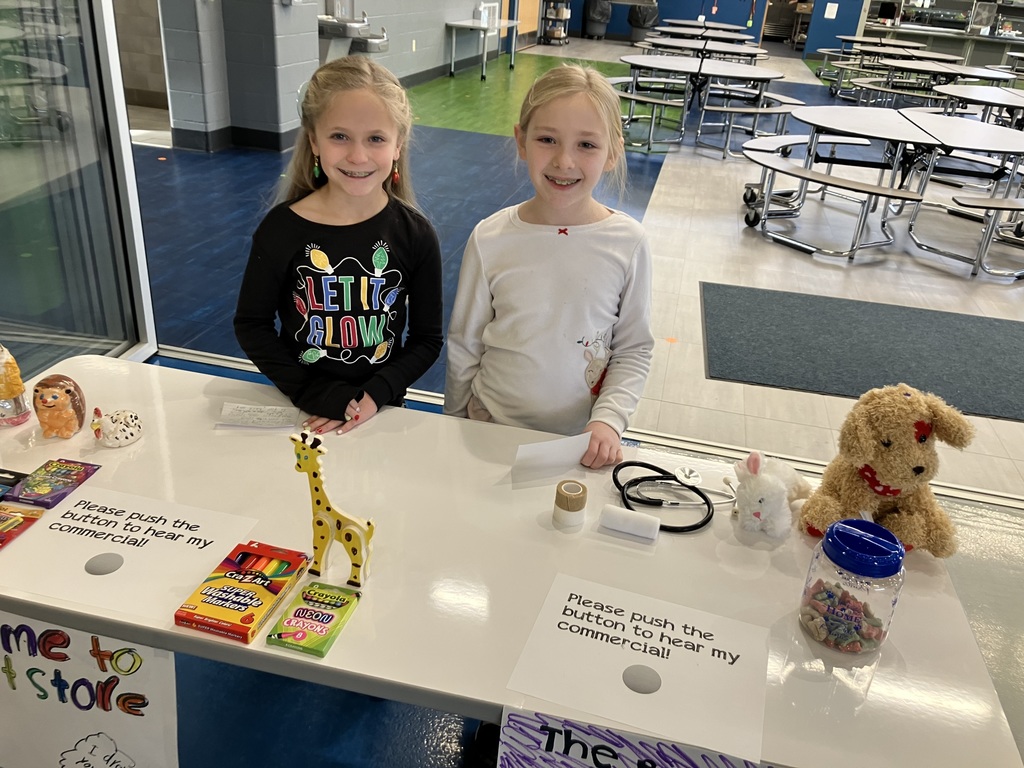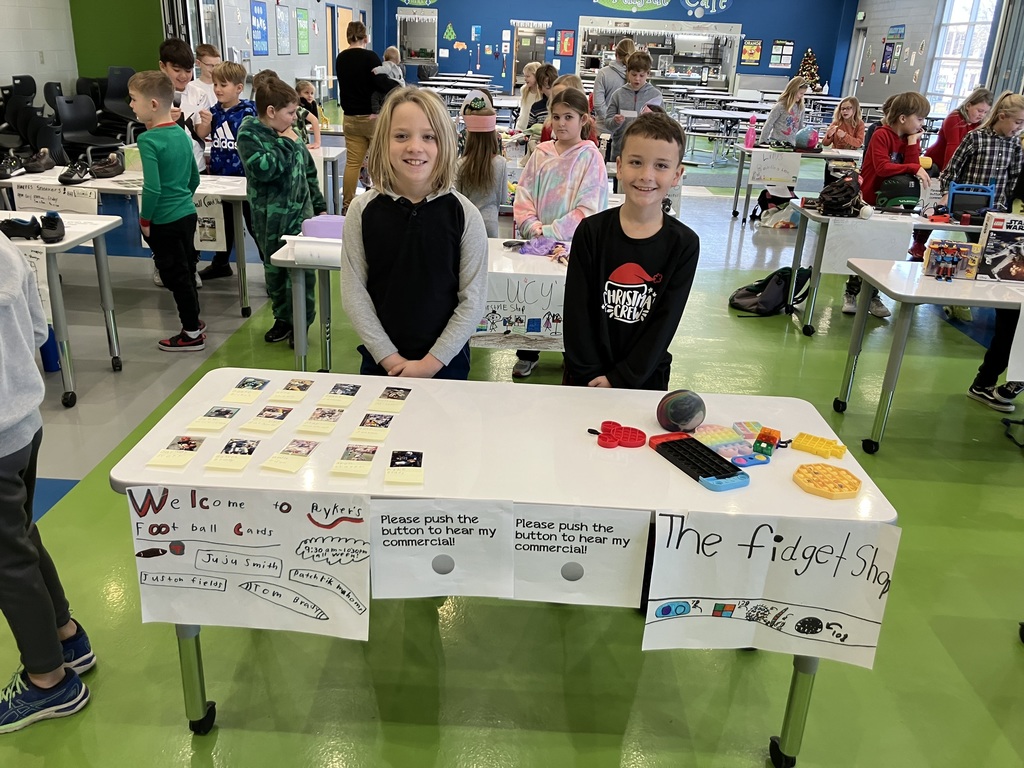 Preschool students at Northside are enjoying some time to be creative during Art Centers. Our students love using their imagination to create artwork.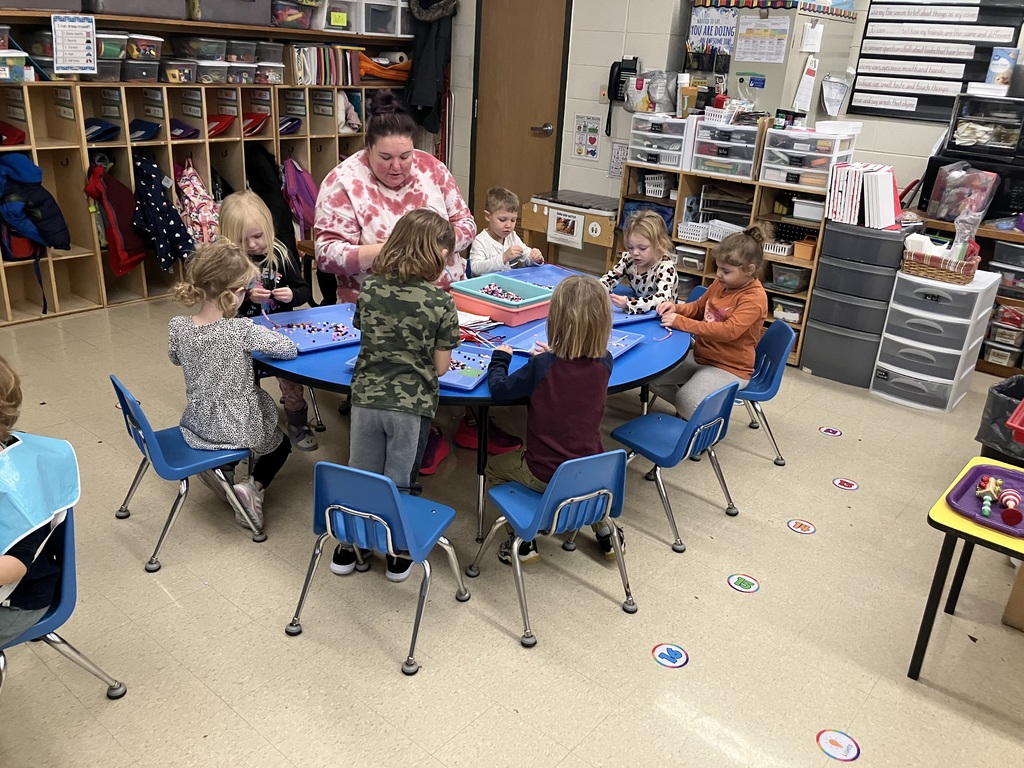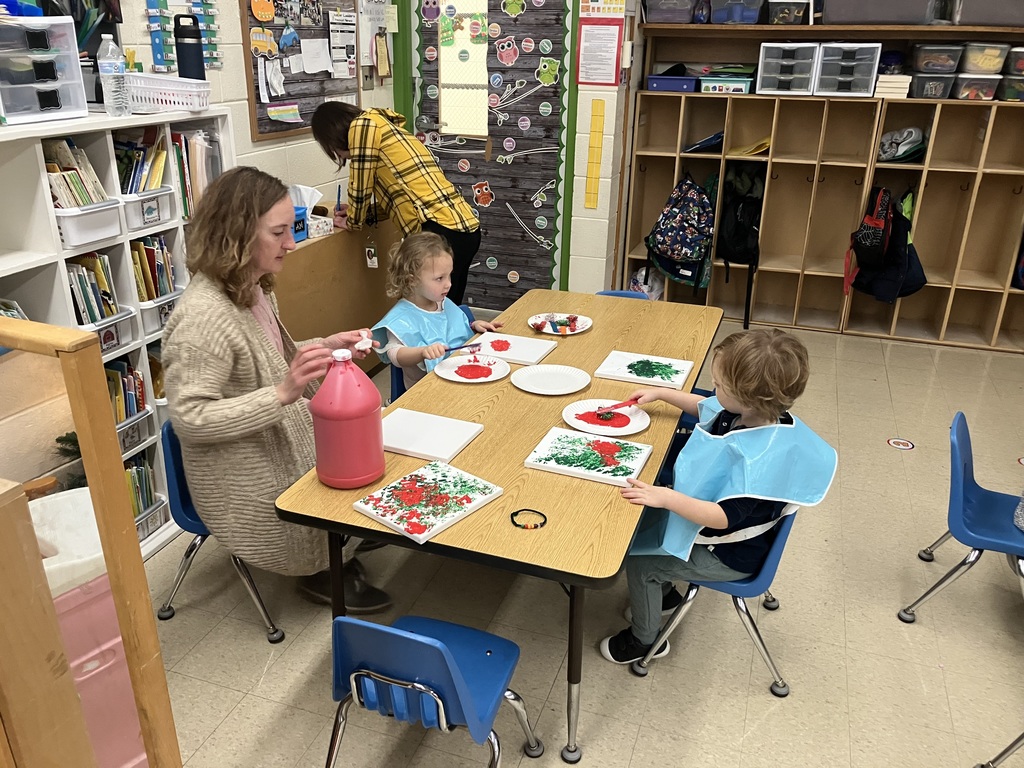 5th Grade students celebrating the holiday spirit with Pajama Day at school. Even the teachers got involved in the fun.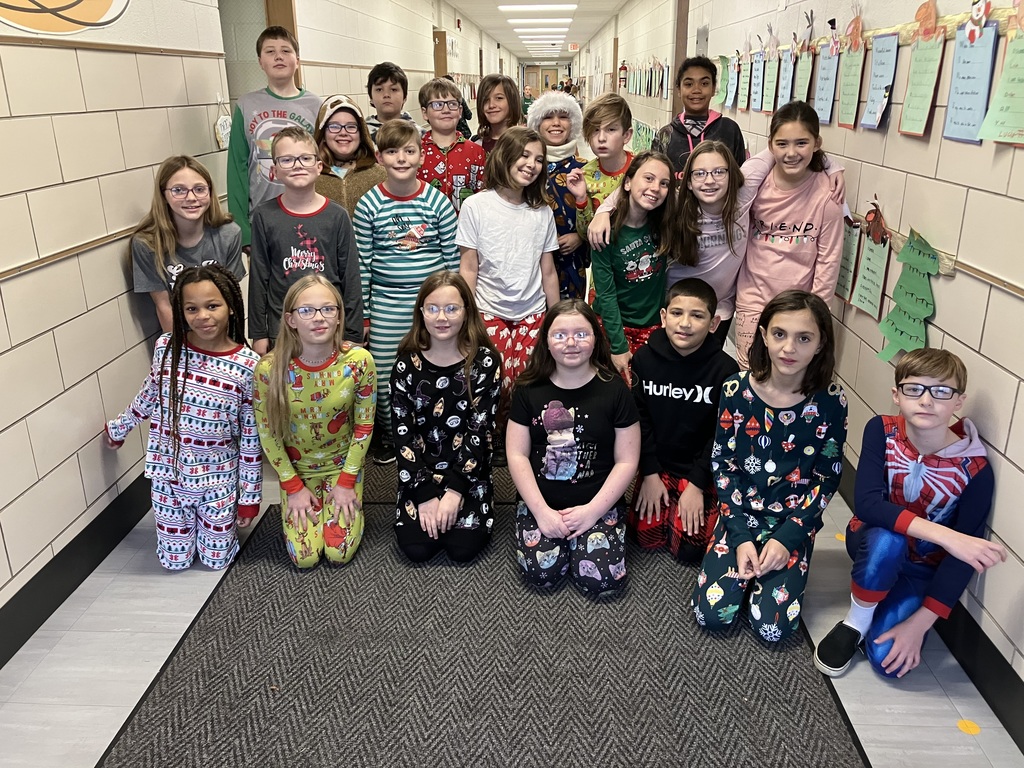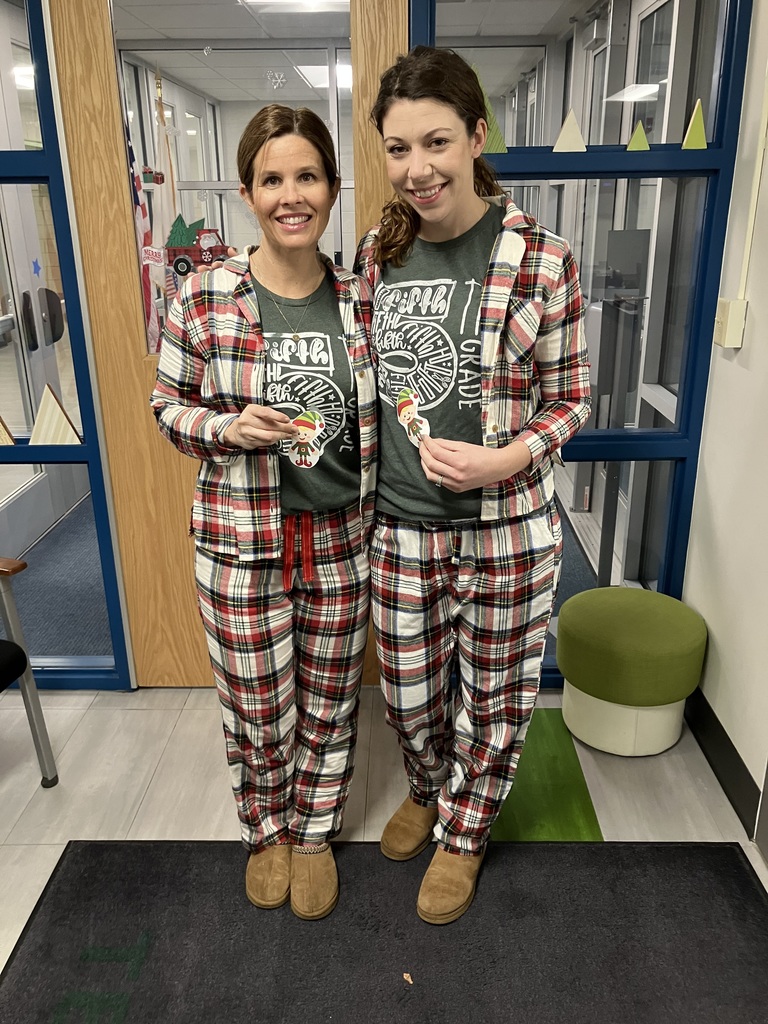 Congratulations to our November Students of the Month. These students have been extremely successful in the classroom and have been leaders within the school. We are so proud of their accomplishments and all of their hard work!
Northside Elementary School celebrated Diabetes Awareness Month. We were able to raise $3000 dollars to donate to JDRF. Congratulations to 5th grade student Allison Bos for helping to organize this event. Mrs. Williamsen's class was the overall winner for the most money raised.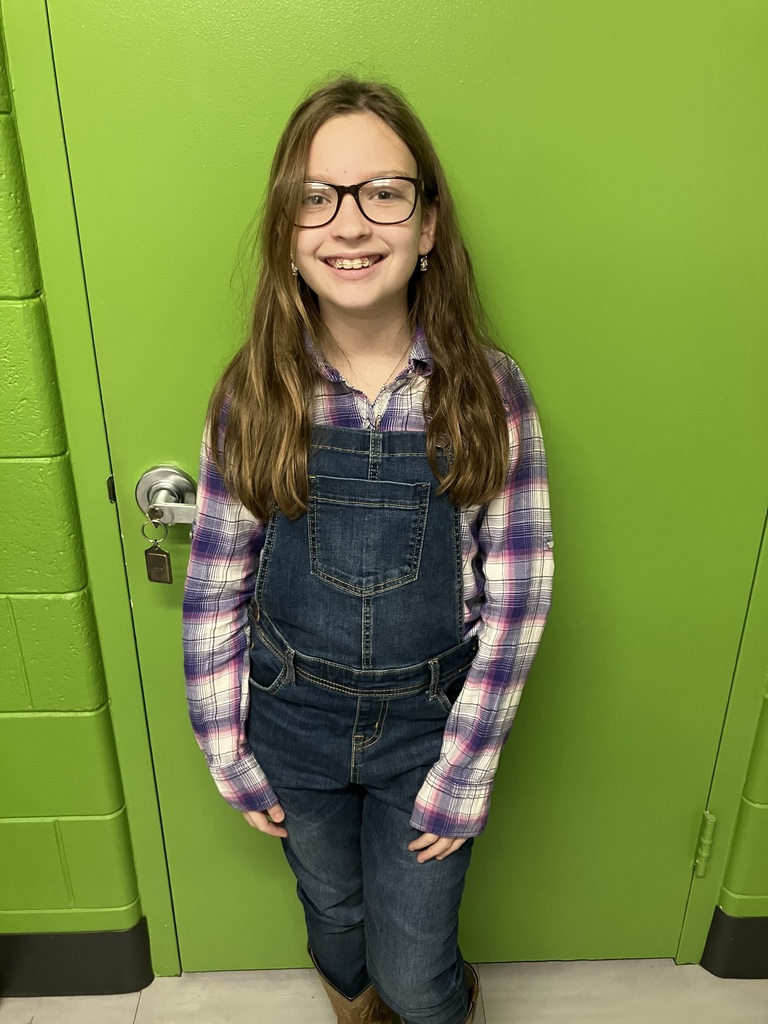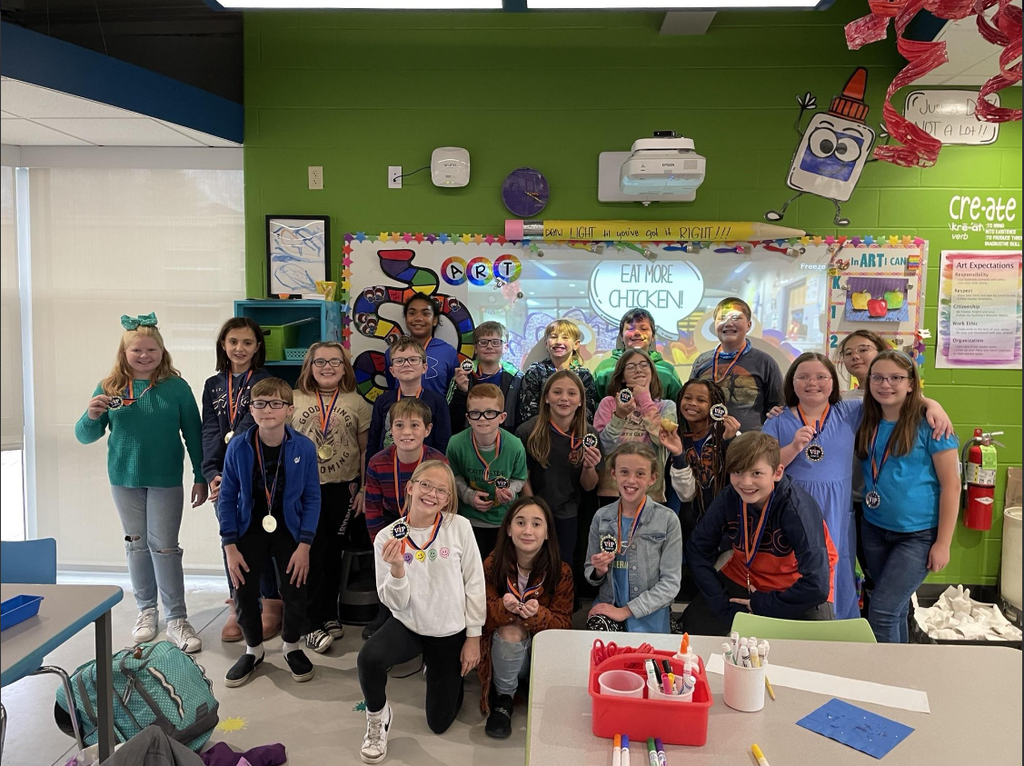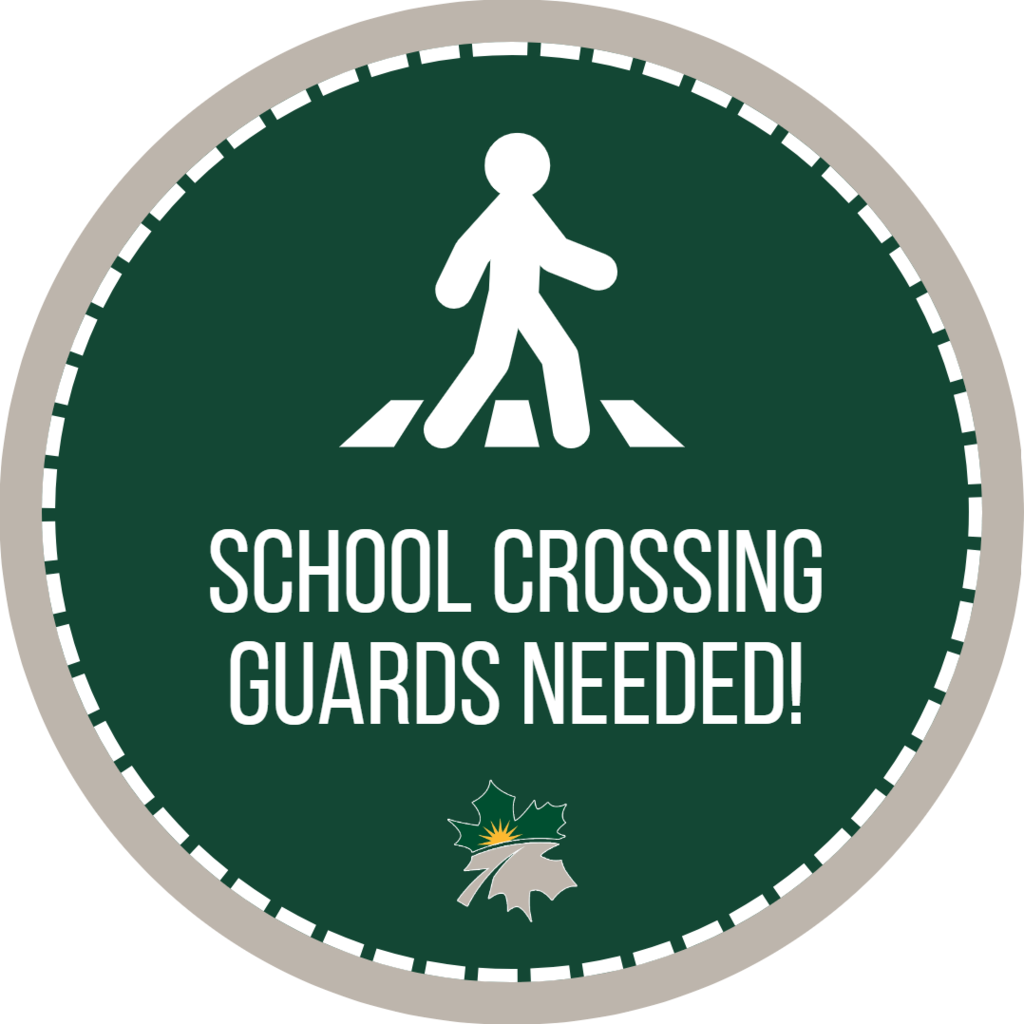 We are now hiring substitute school nurses to provide direct nursing services to students and staff members and maximize health and wellness in the school community. Candidates must hold a valid Illinois state license to practice as either a RN or LPN. Learn more and apply by visiting GeneseoSchools.org and clicking on Employment:
https://geneseoskyward.org:448/scripts/cgiip.exe/WService=wsFin/rapplmnu03.w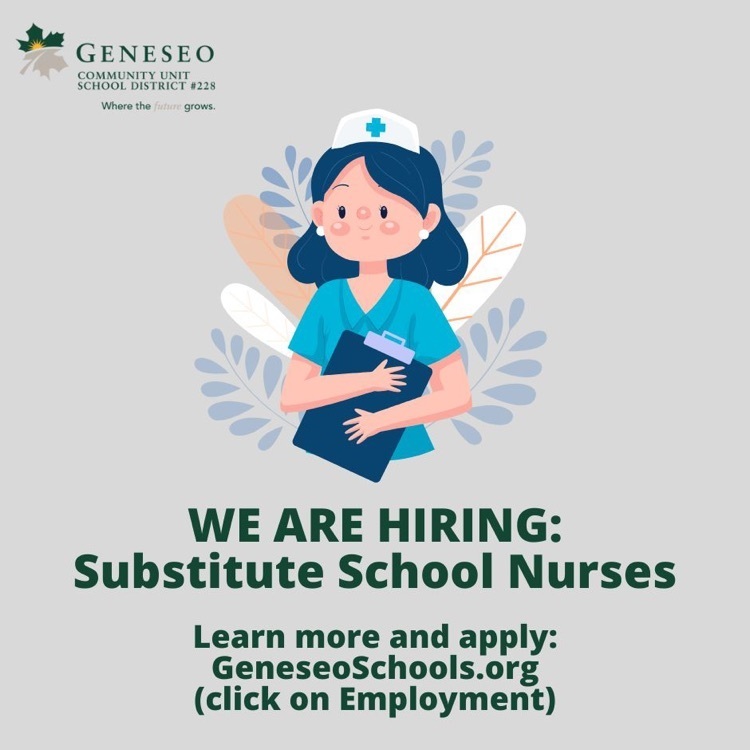 4th grade students were challenged with the task of using a math strategy to sort a set of dominos and find the exact middle. They had to defend their sorting strategy and explain how they found their chosen domino. Their thinking and reasoning in action was incredible!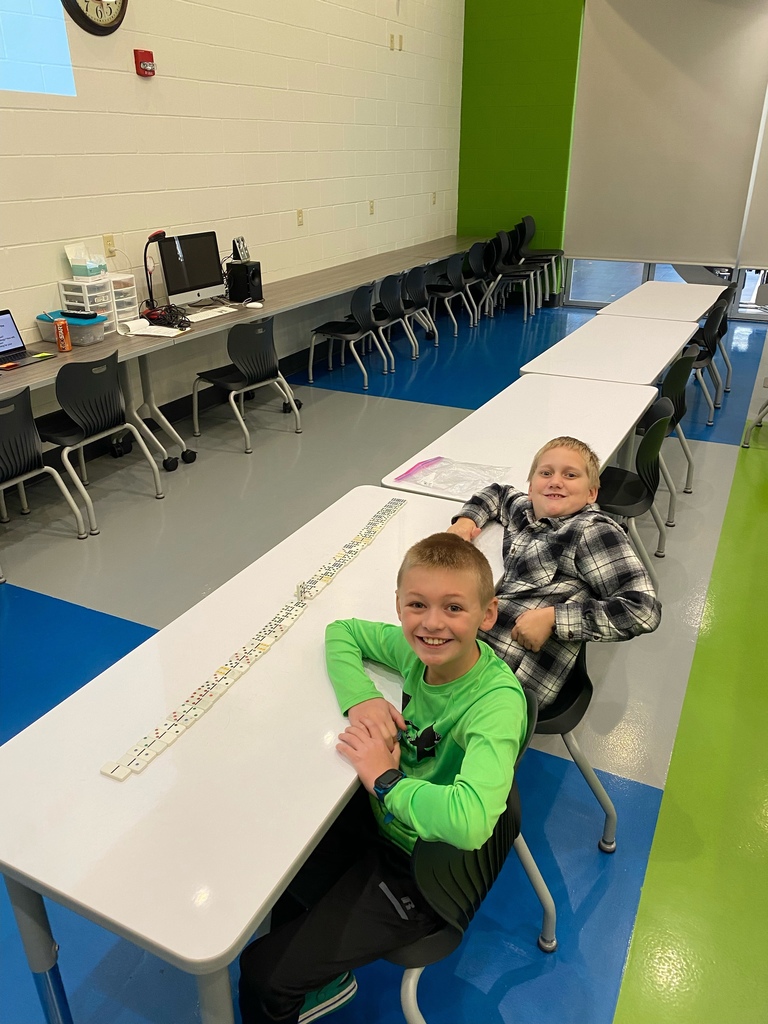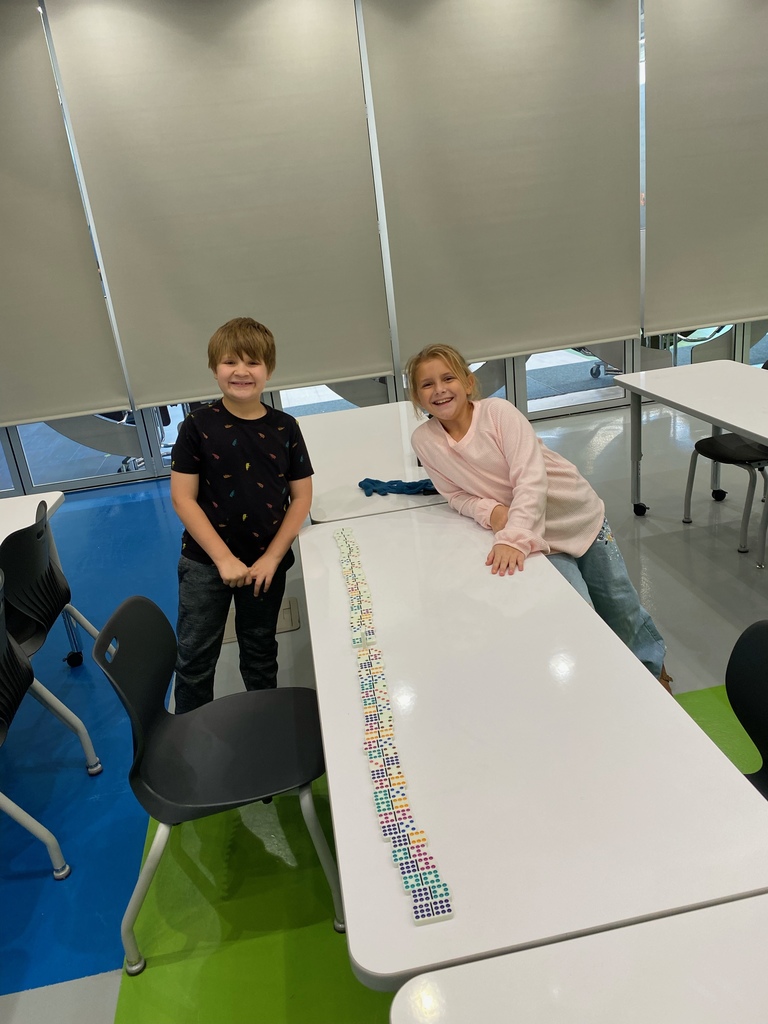 Our district mourns the passing of Patti McNaught, a significant contributor to our music programs over the years and the former music teacher at Millikin. Patti played accompanist with many students and spent countless hours volunteering in our community. Patti was a truly gifted musician and a kind person who impacted many, and she will be missed.
https://www.vandemorefuneralhome.com/obituary/Patti-McNaught
Congratulations to the Northside October Students of the Month. These boys are girls are doing an amazing job in school. Keep up the great work. Can't wait to see all that you accomplish.

Northside Elementary is searching for a Preschool Paraprofessional-Classroom Aide to assist with daily classroom activities, help special needs students, and care for their physical, emotional health and safety. Learn more:
https://www.hscsed.org/site/Default.aspx?PageID=108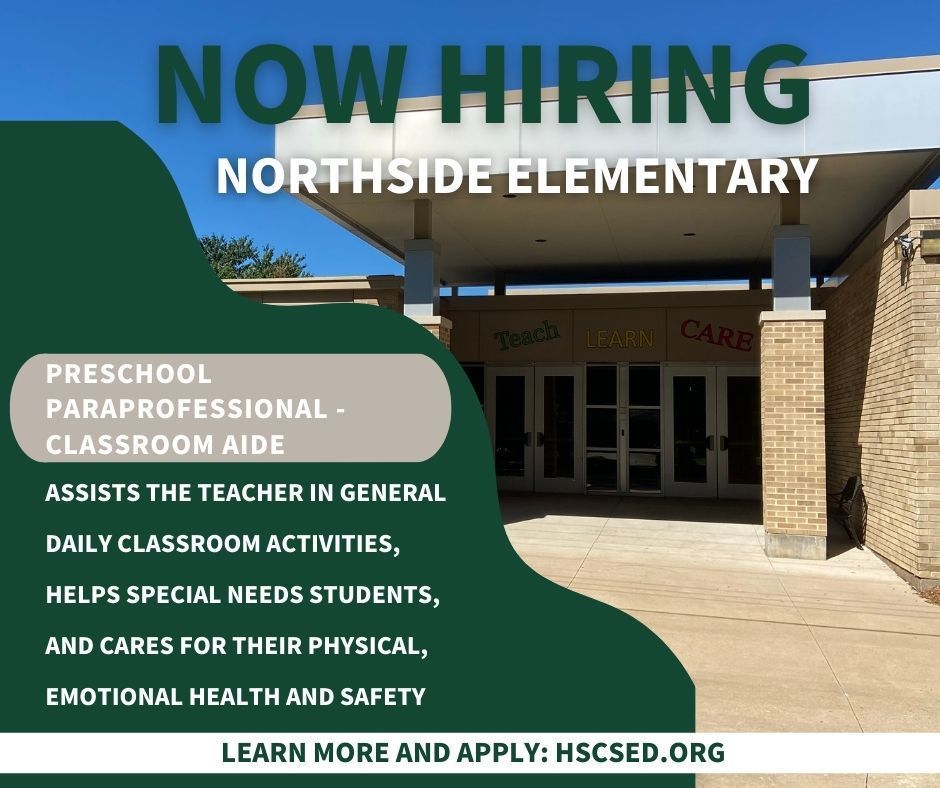 Fun in art!!!