3rd Grade Art Class working on making pencils out of cardboard, corn starch, and plaster. Next step is to paint the pencils for their finished product.
4th Grade PE Students at Northside working together to accomplish their goals. Collaboration, activity, and math all in one activity.
For the fourth year in a row, Geneseo Middle School is hosting a holiday gift drive in conjunction with the Geneseo Police Department that will benefit families in need throughout the Geneseo school district. Learn more:
https://www.geneseoschools.org/article/1358071
TOY DRIVE: All donations will go to Geneseo students. Please consider giving and a huge thank you to the Geneseo Police and Fire Departments. You can drop off toys at the Geneseo Police Department (119 S. Oakwood Avenue)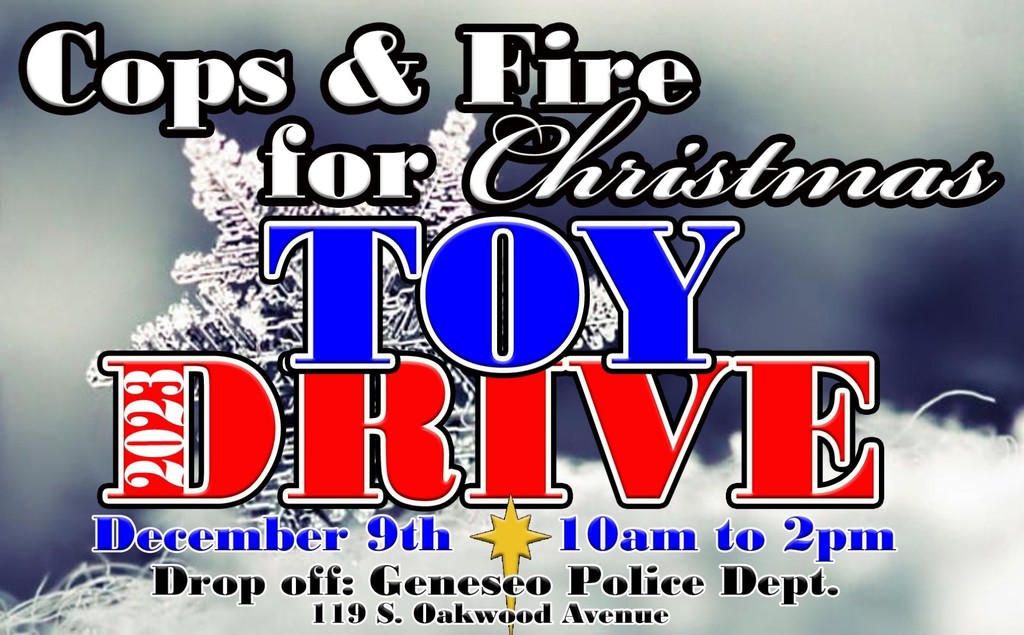 Happy Thanksgiving! Best wishes to you and your family for a happy, healthy, and hearty day.
To recognize the outstanding efforts of the nearly 6,000 elected school board members throughout the state, November 15 of each year is designated as "School Board Members Day" in Illinois. Learn about Geneseo's BOE:
https://www.geneseoschools.org/article/1338871
Preschool students had a great time with middle school FACTS students. Thank you to our middle school staff and students for taking time to come hang out with us. It was a blast.
On this Veterans Day, we honor and we thank all who have served our Nation.
Third graders have been learning the meaning of multiplication and how to build concrete models of equal groups and arrays to show their multiplication sentences!
An innovative, modernized approach to teaching, learning, grading, and reporting is being piloted by 30 teachers throughout Geneseo's three elementary schools, middle school and high school. Learn more:
https://www.geneseoschools.org/article/1324840
It was 50's Day in Kindergarten at Northside. Mrs. Vermost's class had a ball dressing up and learning about the good ole days. Some nifty outfits for their 50's bash.
Congratulations to Northside's October Students of the Month. These students have done an amazing job being respectful, kind, and hardworking. Bright futures are ahead for these young leaders.
A huge thank you to the Geneseo Fire Department for providing some great information for our students during Fire Safety Week. Needless to say, there are a few preschool students who want to be firefighters when they grow up.
Join us in celebrating Principal Appreciation Week from Oct. 15-21 and Principal Appreciation Day on Oct. 20! "Our principals are among the best in the state," stated Superintendent Dr. Adam Brumbaugh. "We are fortunate to have them in our district and I am blessed to get to work with them." Learn more:
https://www.geneseoschools.org/article/1291394
1st Grade students built homecoming floats with their 3rd Grade mentors. Students had a blast while working together using their creative minds.
1st Grade students worked on building homecoming floats with their 3rd Grade mentors. All of the students had a blast working together and created some amazing homecoming floats. We will probably see those ideas in the parade in a few years.
3rd Grade students using noodles to take an exercise break by doing cardio drumming.
Performances for Geneseo High School's fall play, "Little Women," will take place at 7 p.m. on Friday and Saturday, October 13 and 14, in the DePauw Theatre at GHS. Tickets will be available at the door for $10 each (cash and credit cards accepted). Learn more:
https://www.geneseoschools.org/article/1281147
To recognize the National School Lunch Program, serving nearly 30 million children each day, Geneseo Community Unit School District #228 will celebrate National School Lunch Week from October 9-13, 2023. The fun and creative campaign theme, "Level Up with School Lunch," highlights the importance of a healthy school lunch to a student's success both in and out of the classroom. Learn more:
https://www.geneseoschools.org/article/1275946
October is National Principals Month! Please join us in recognizing the work, commitment and importance of the principals and assistant principals throughout our buildings: Tom Ryerson, Brooke Emmerson and Jeremy Mosier at GHS; Nathan O'Dell and Dean Johnson at GMS; Brian Hofer, Philip Moe and Joe Mowen at our elementary schools.