Medieval Times is on the horizon in 6th grade, and today's fundraiser kickoff with King Verner brought about a big huzza! Students will now be taking on the challenge of selling enough pie and cookie dough to pay for a trip to Schaumburg in May.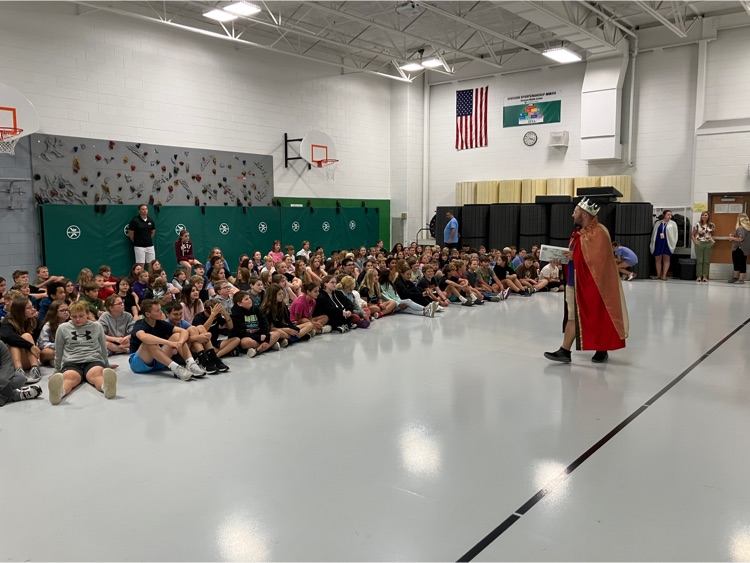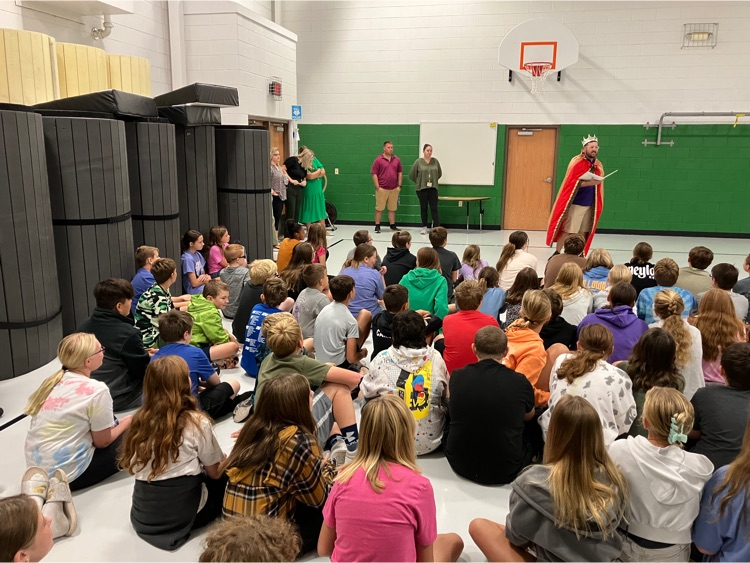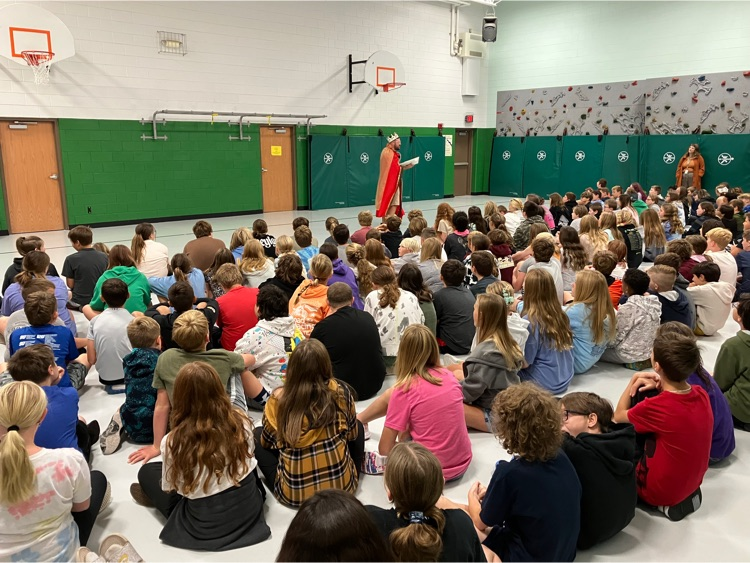 Third grade students made an arcade totally out of cardboard this week. Here are some pictures of our first grade students enjoying the games. There was whack-a-mole, basketball, skee-ball, and even some brand new inventions!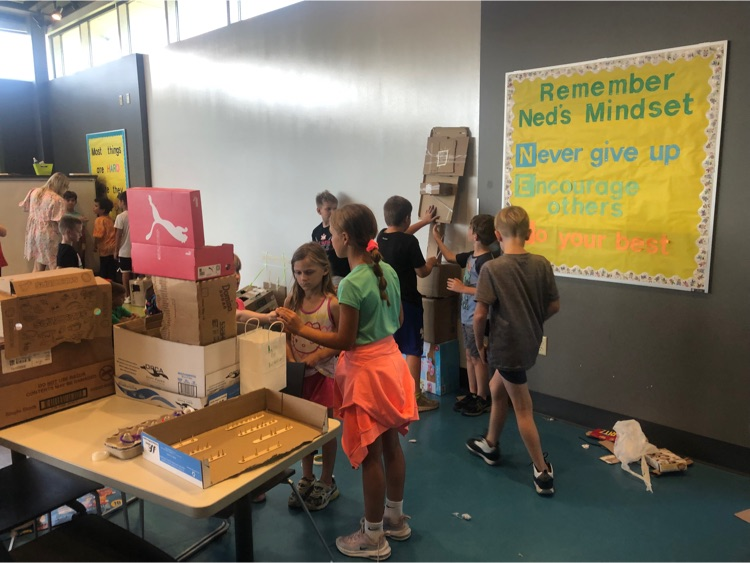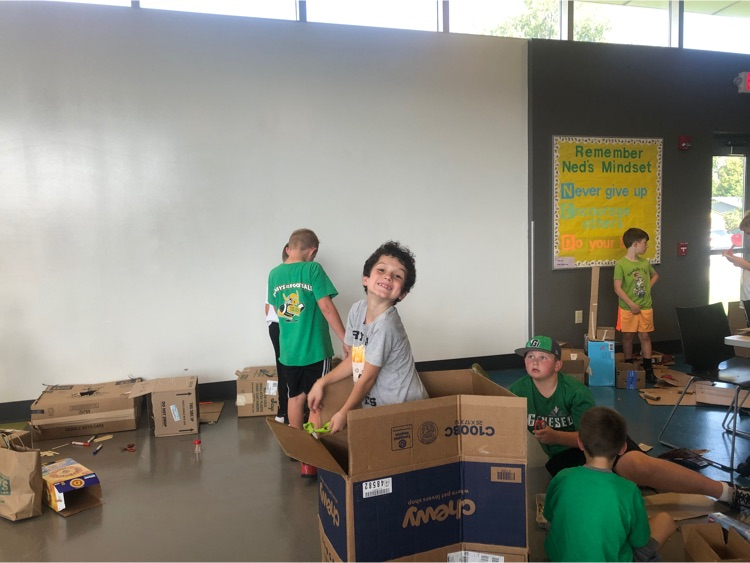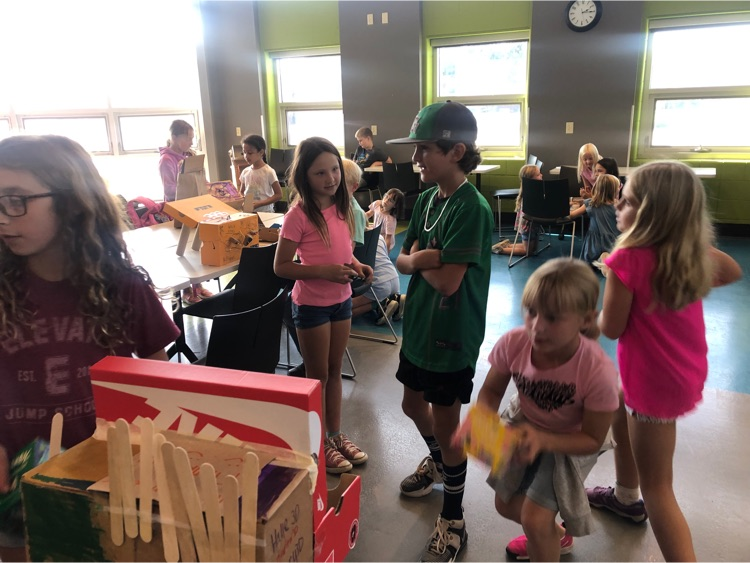 October is National Principals Month! Please join us in recognizing the work, commitment and importance of the principals and assistant principals throughout our buildings: Tom Ryerson, Brooke Emmerson and Jeremy Mosier at GHS; Nathan O'Dell and Dean Johnson at GMS; Brian Hofer, Philip Moe and Joe Mowen at our elementary schools.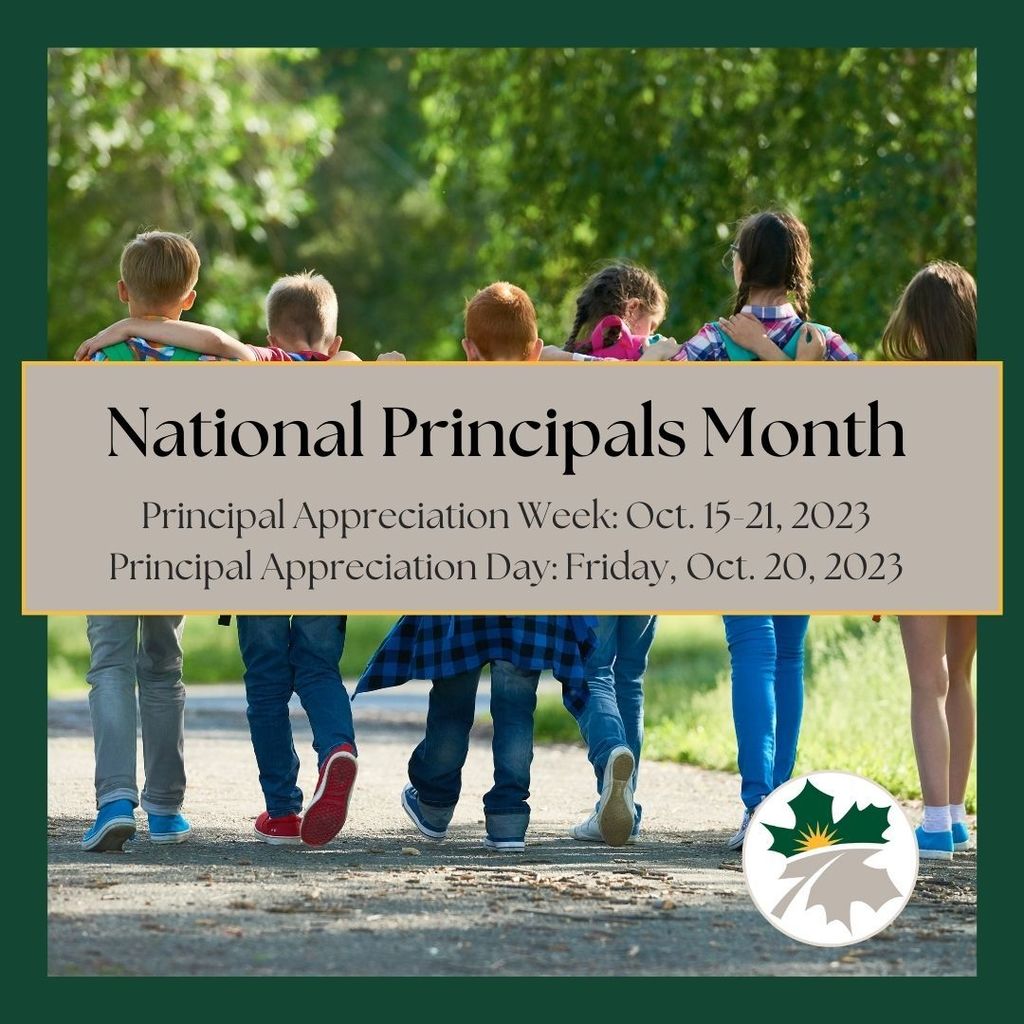 Geneseo Middle School students in Mr. Hamilton's 7th grade art classes took time to share written reflections with their classmates about their cardboard sculpture projects. They were able to ask questions about the artwork and share what interested them and what they liked about the pieces they wrote about.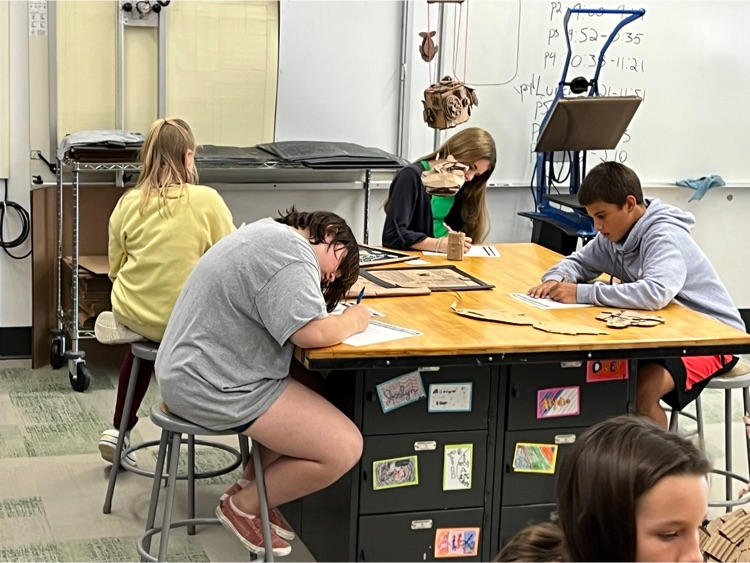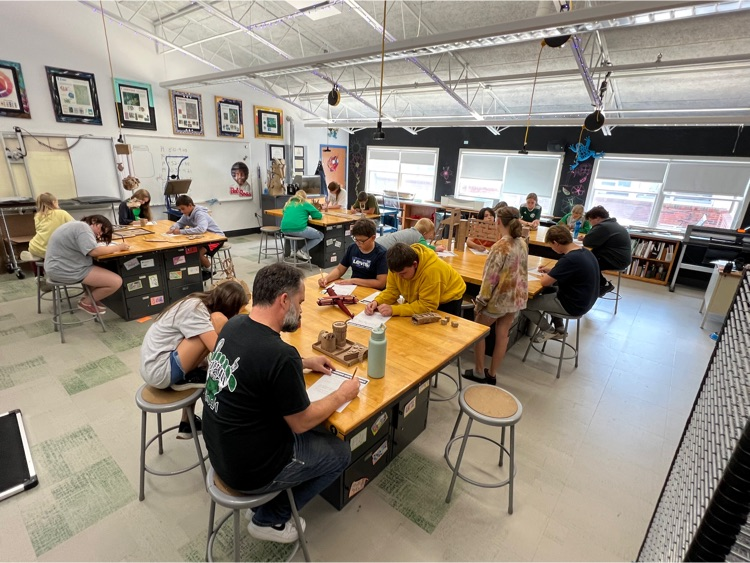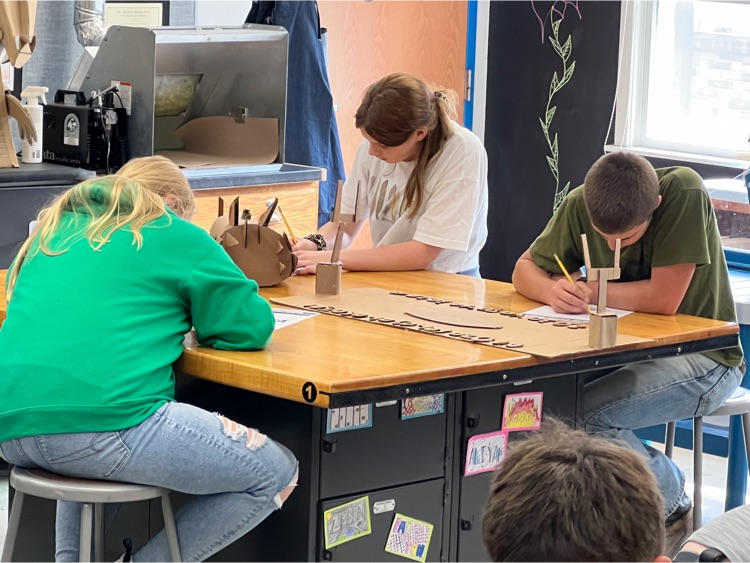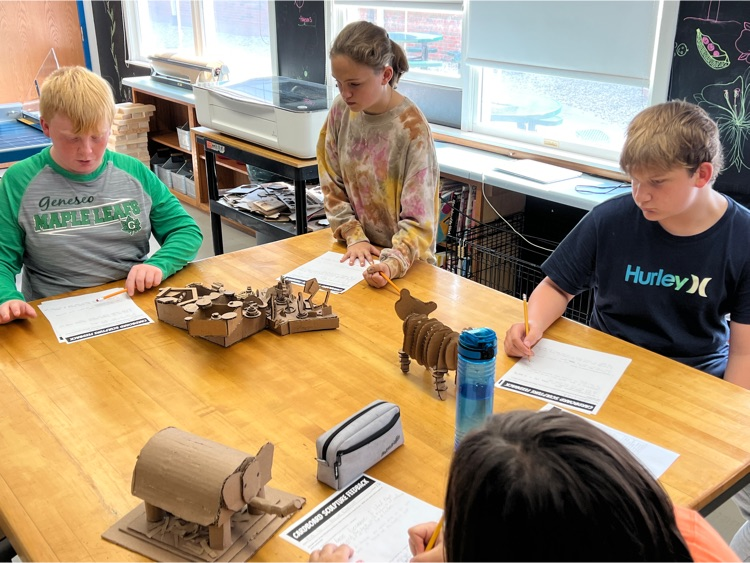 To all of the custodians throughout our buildings, you are appreciated! #NationalCustodianDay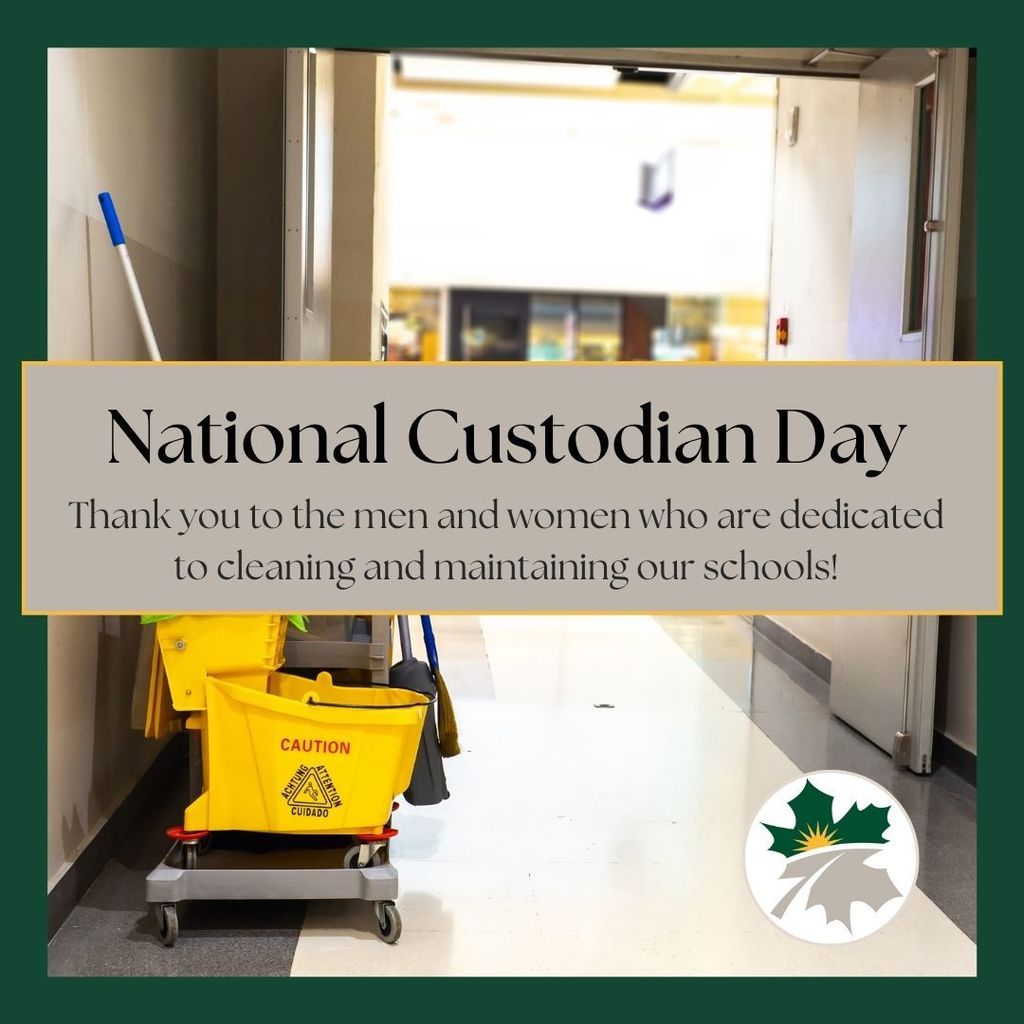 Kindergarten students have been working on building and identifying 2D and 3D shapes at Northside. Not only are they great at identifying shapes but they are pretty good at posing for a pictures as well.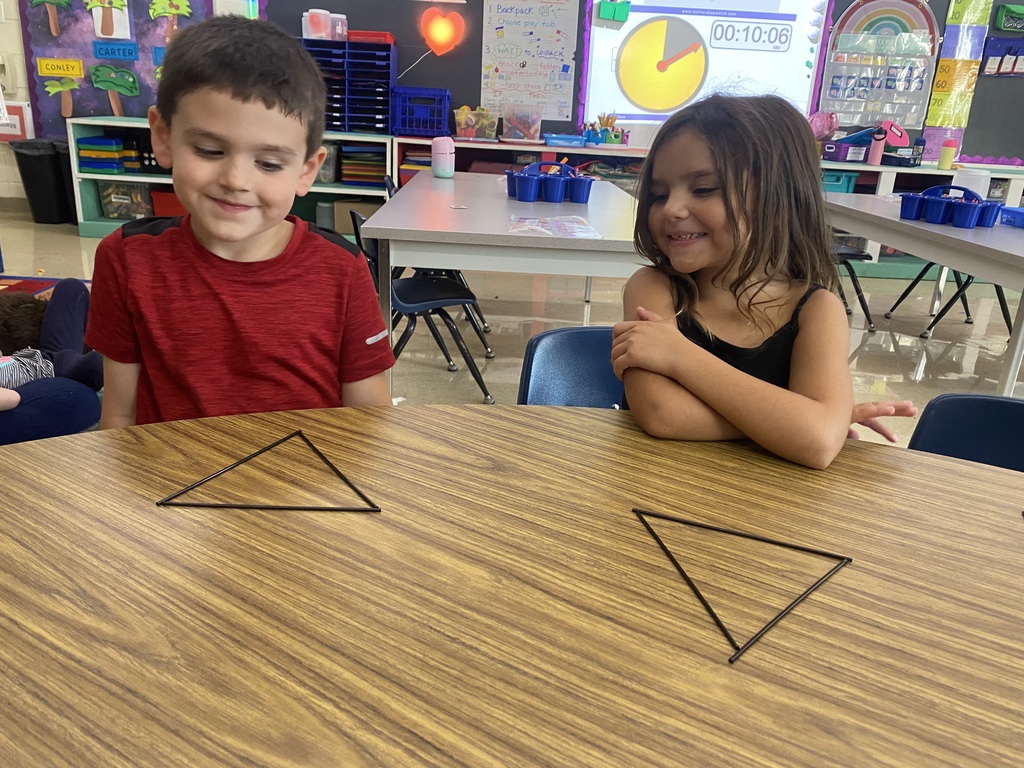 6th grade Ancient Civ classes were outside under the sun in a Sumerian School simulation this week. Students learned why it was like to be a scribe. They were given clay, toothpick, wax paper and a quiet space to write their name and historical info in cuneiform.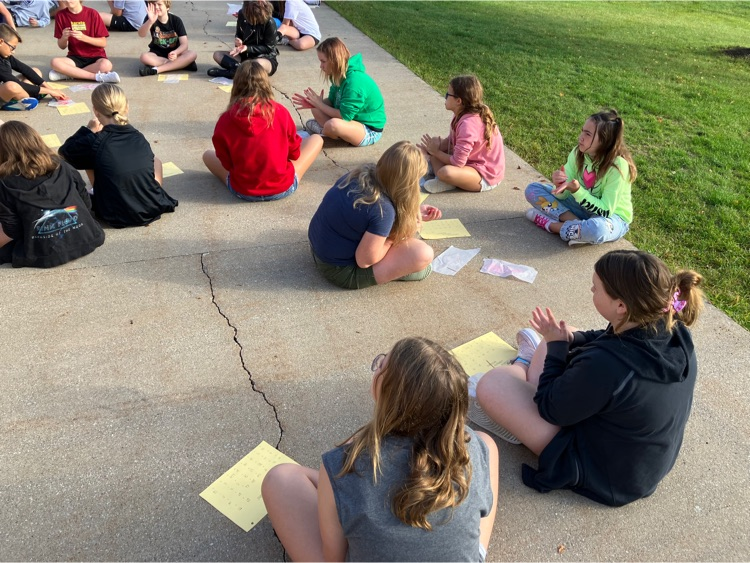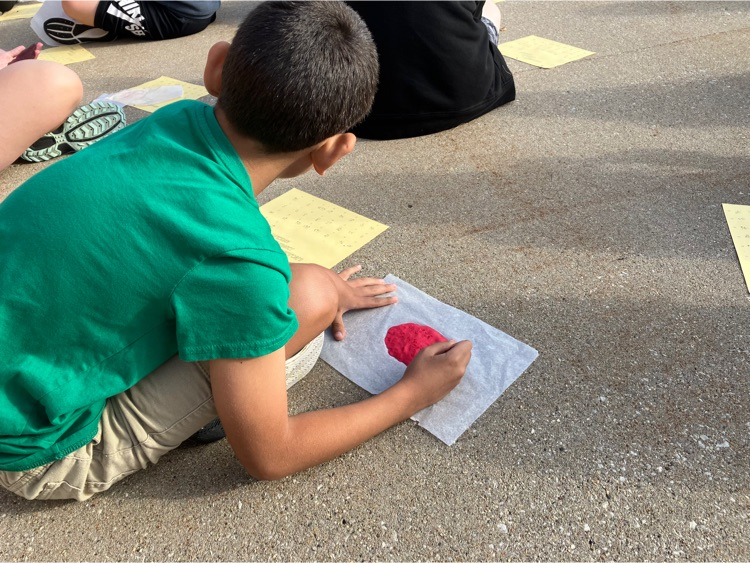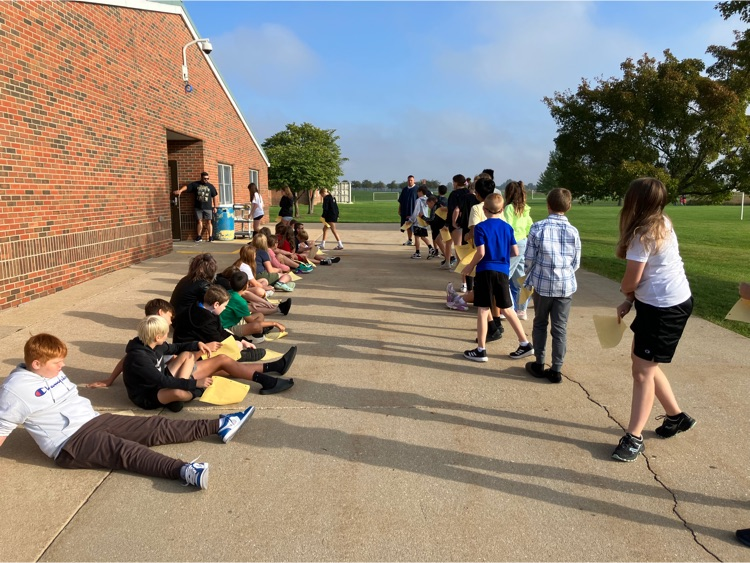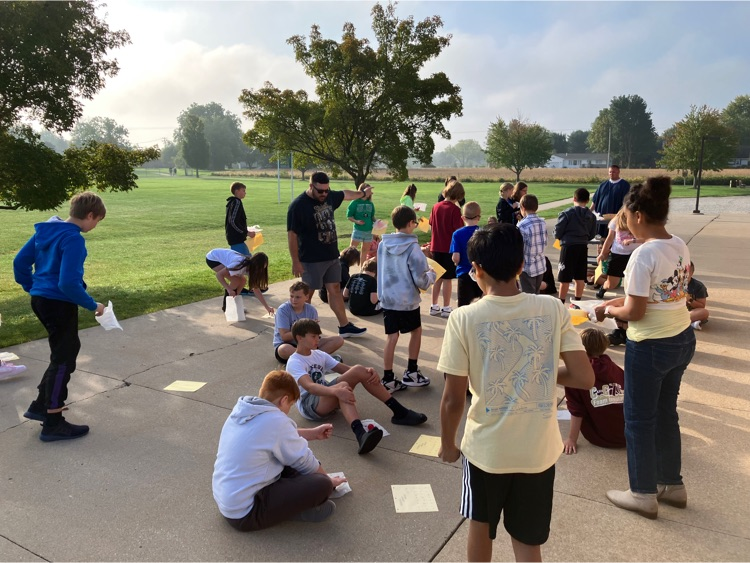 The Mobile Museum of Tolerance is offering 8th grade students in Language Arts classes with Mrs. Francque & Mrs. Plant a unique experience as they finish reading the diary of Anne Frank. GMS students have learned about her story and the persecution of Jewish people throughout Europe by Nazi Germany during World War Two. They saw a photo tour of the home where she lived in hiding and reviewed her life story in a video format during this culminating activity. Our students used the knowledge they've gained to discuss how her diary, primary source of history, will compare and contrast with important historical events in their lives. The theme of tolerance for people who have different cultural, religious, racial, and political backgrounds is a goal of the Mobile Museum of Tolerance and they also offer lessons on the Civil Rights Movement in America.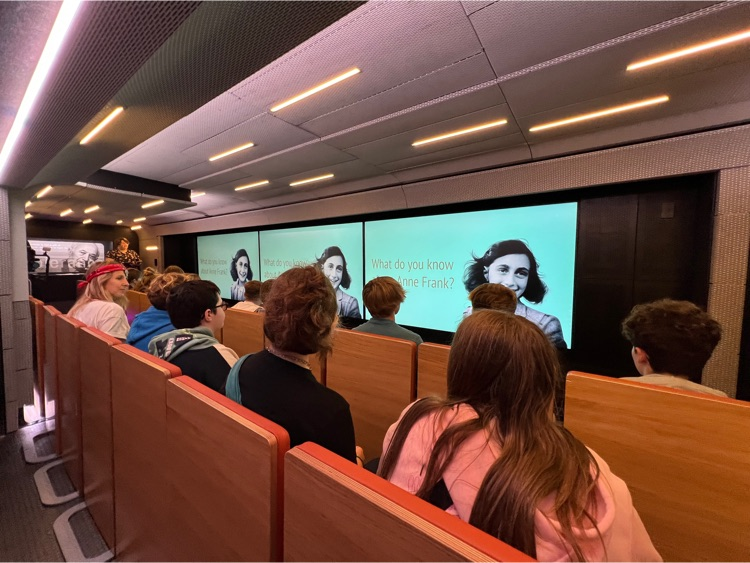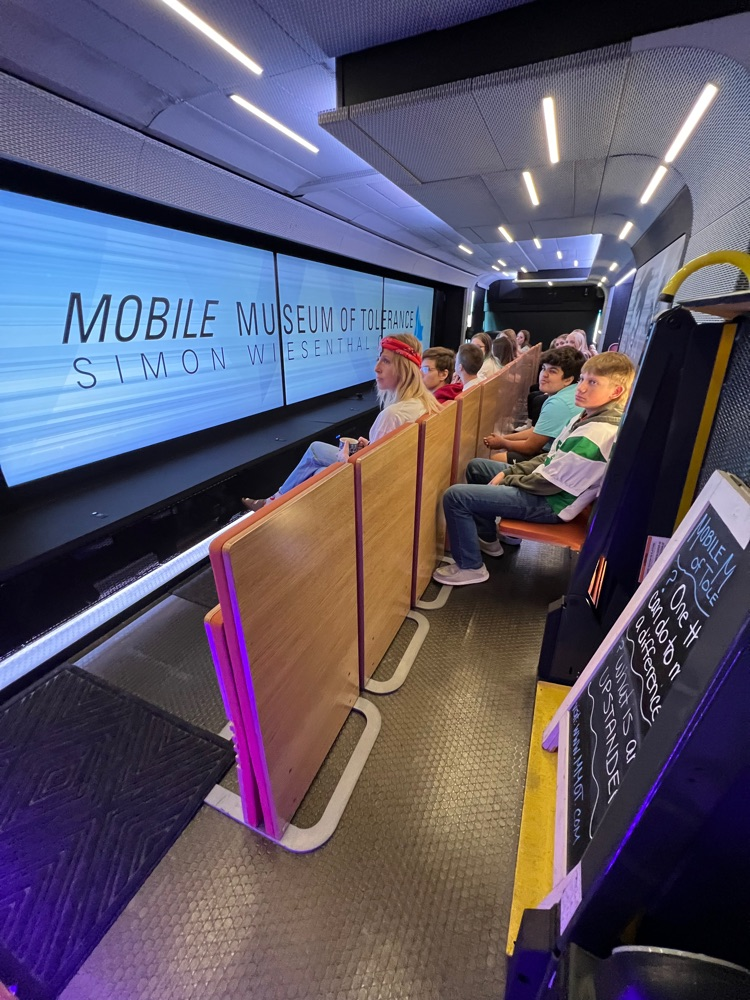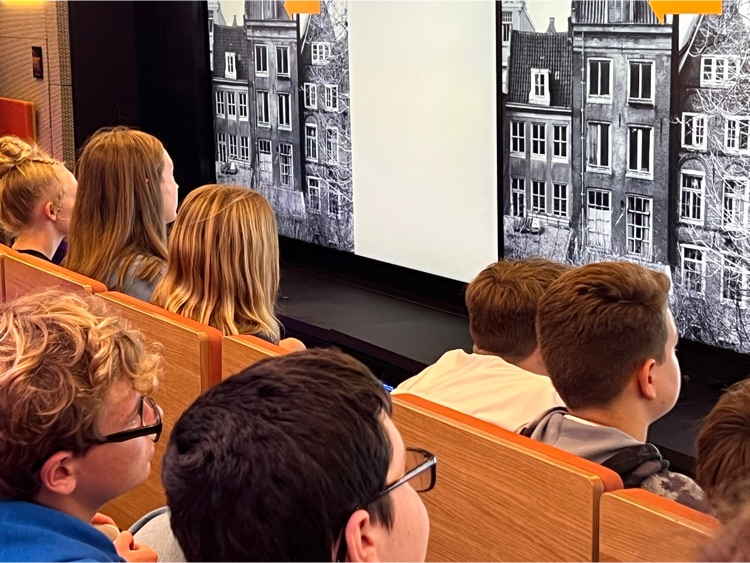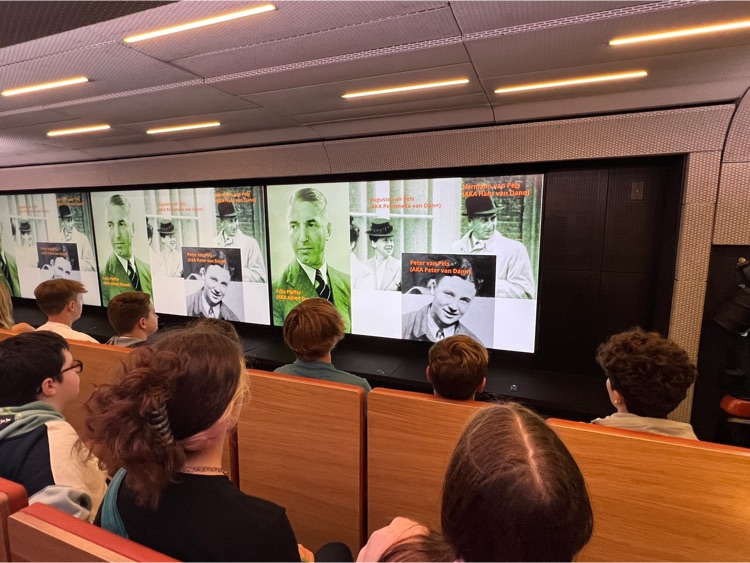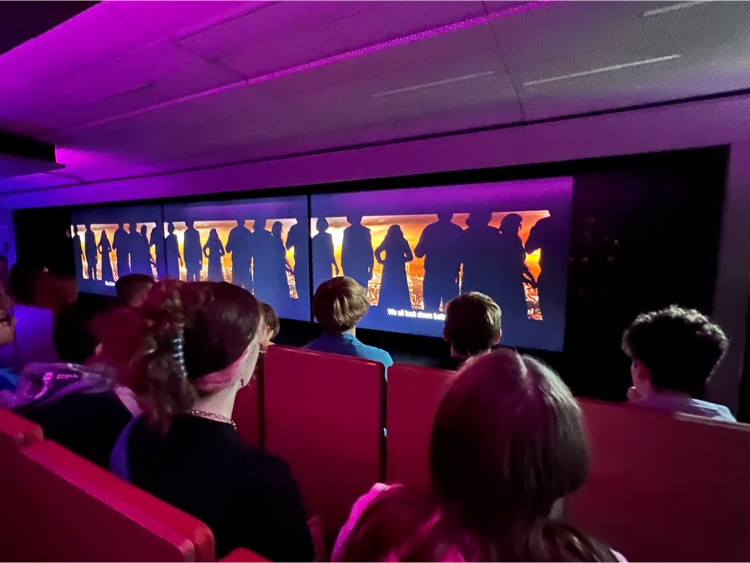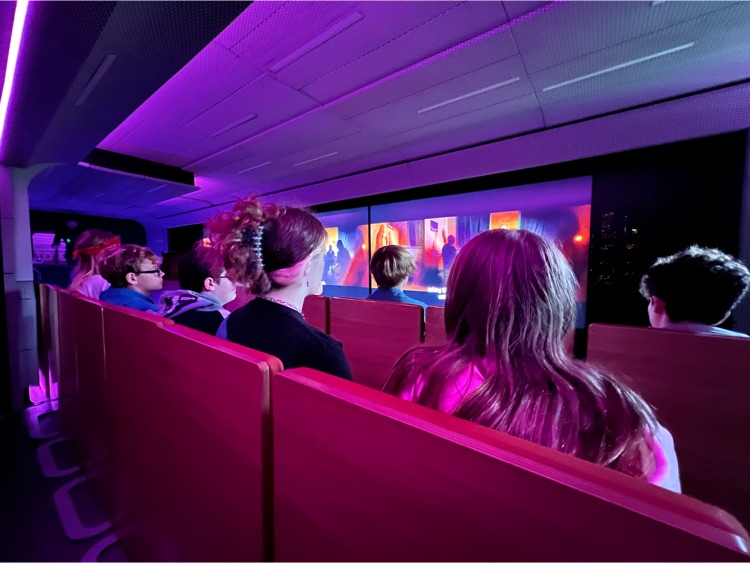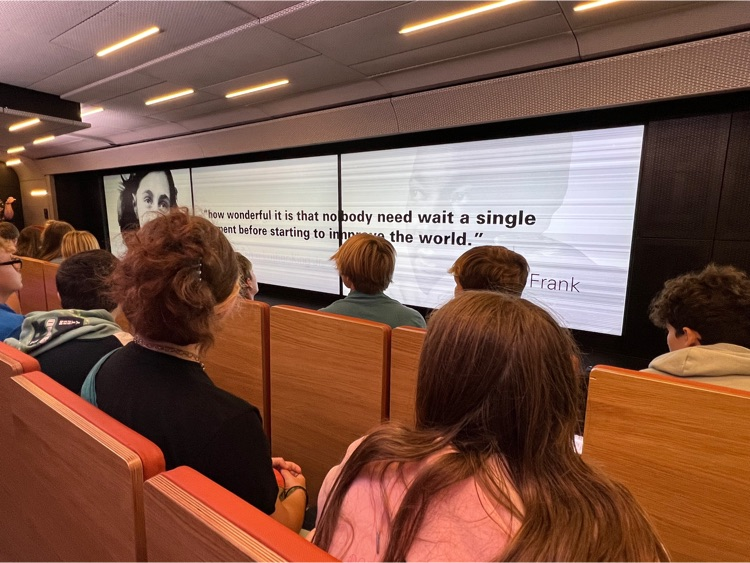 Proud of AJ Weller and Ella Pettit! They were chosen by our staff as the Elks Student of the Month for their character and leadership. 🏆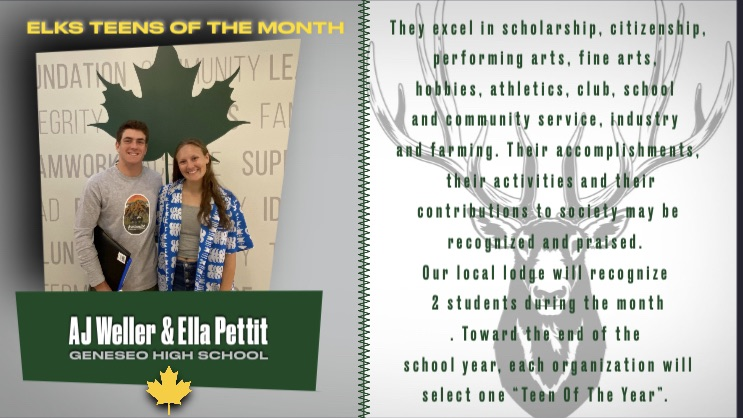 Second graders in Mrs. Gehl's class are building towers and bridges as part of a stem science activity. They are doing amazing and having a blast with the hands on learning.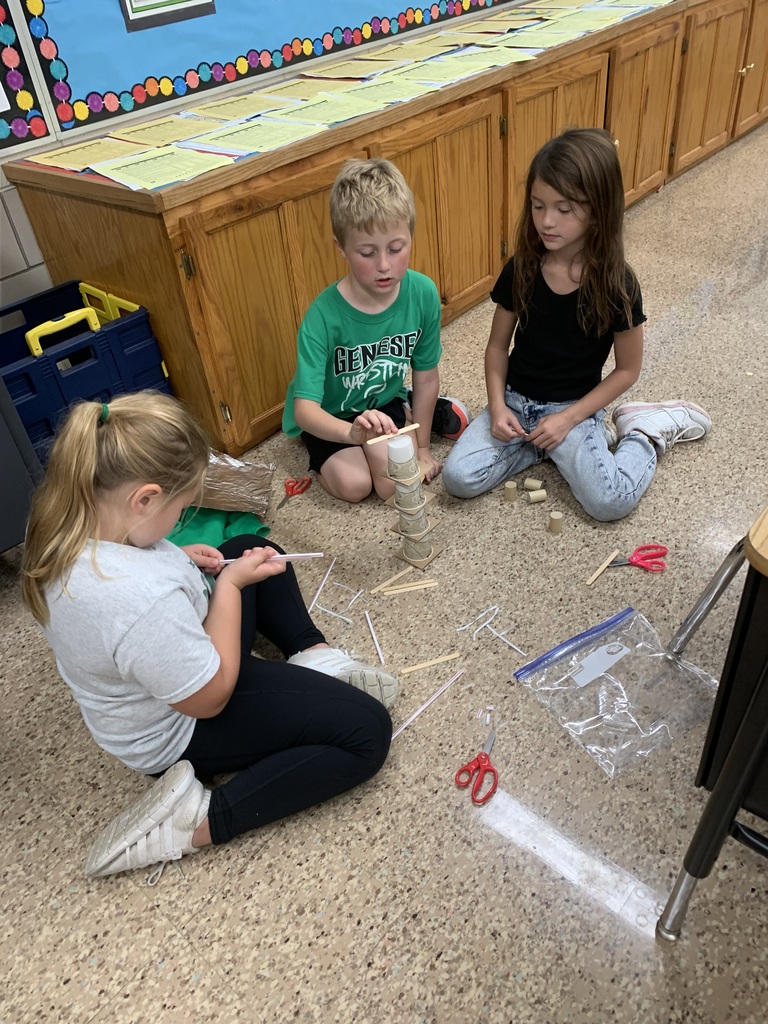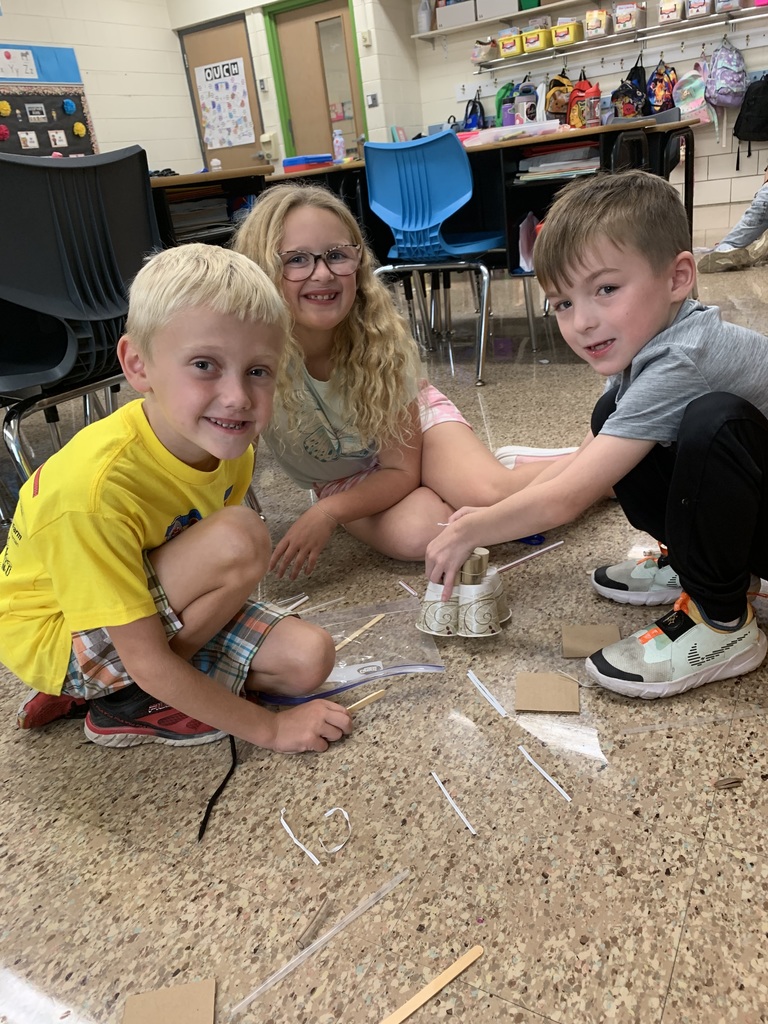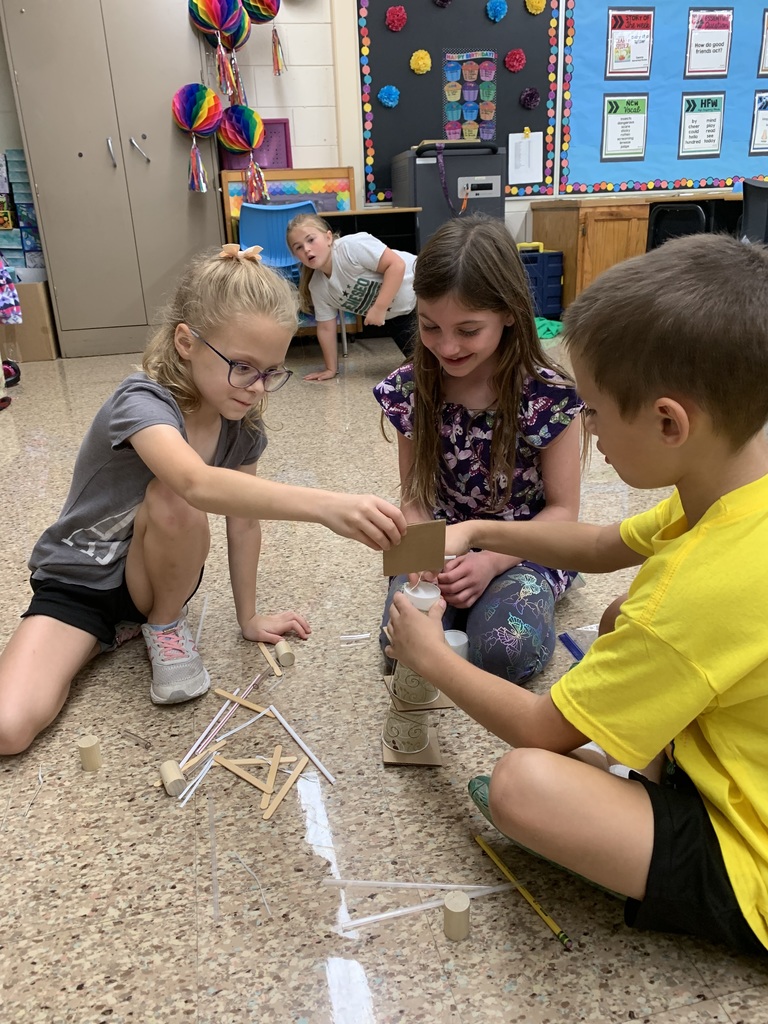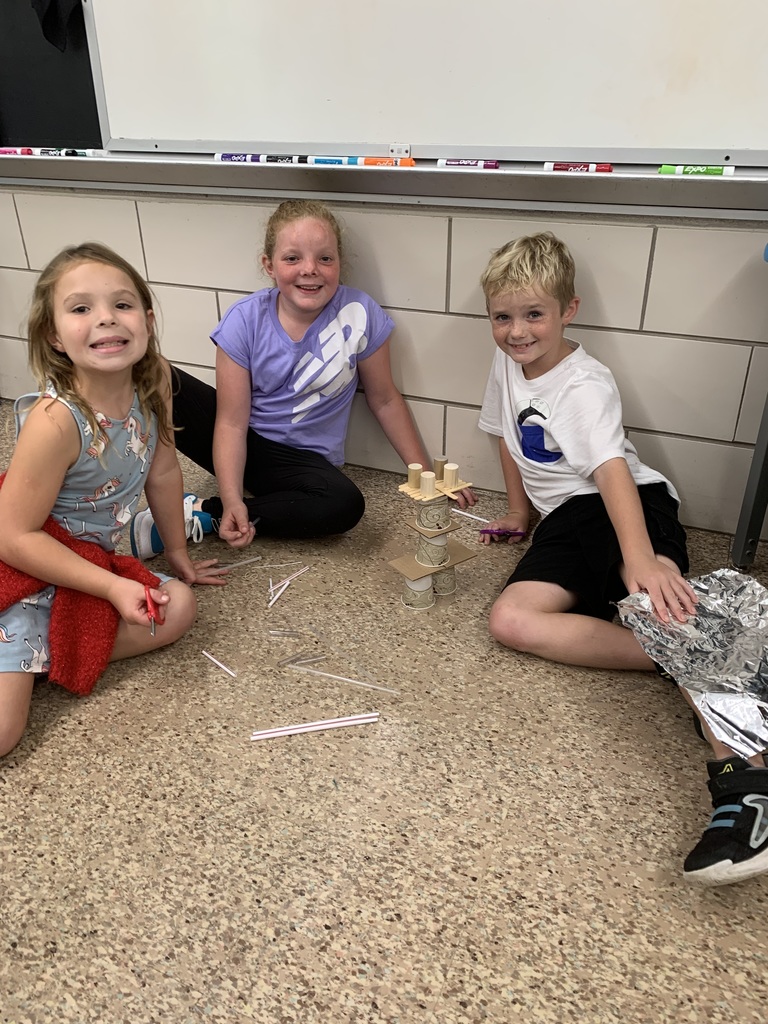 "Hollywood Day" came to Geneseo Middle School today for our opening day of Homecoming Spirit Week sponsored by the student council and senate members. These 6th grade students crushed it with fun costumes!!!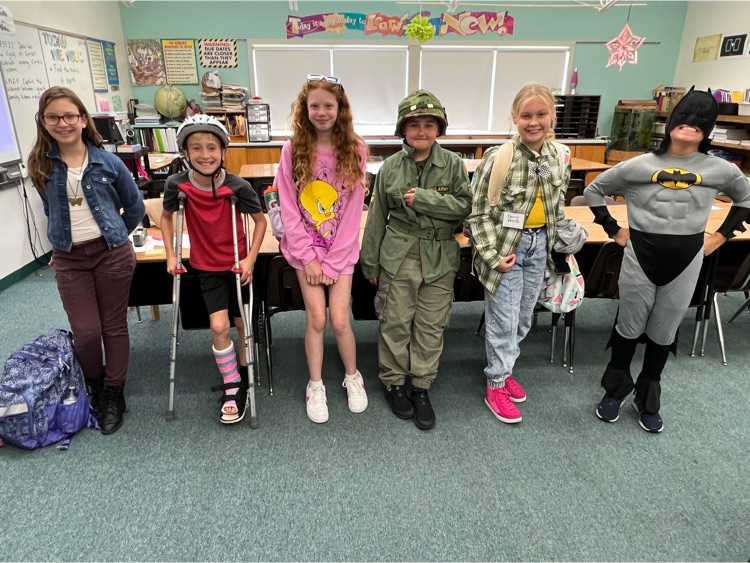 Pick your path and take it to the place you want to go. #MondayMotivation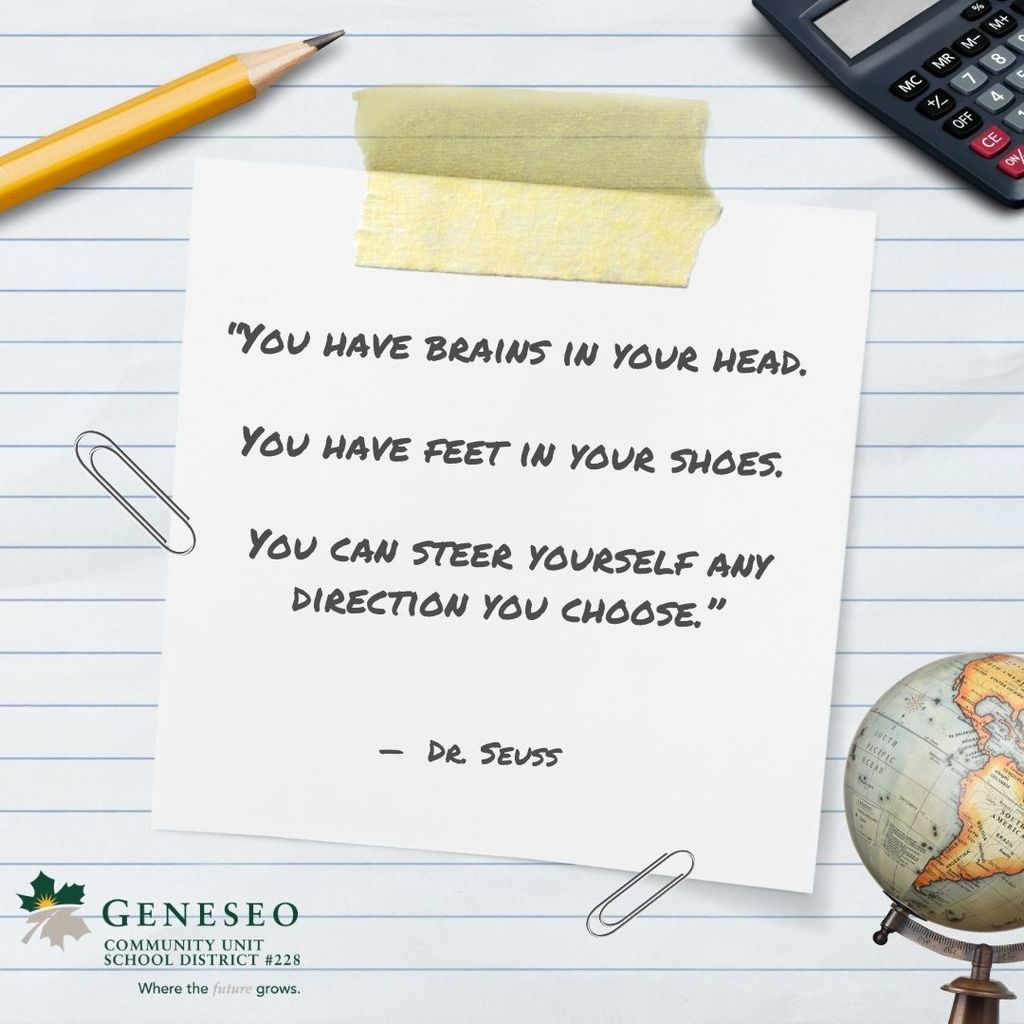 3rd Grade students working on team building activities with their 1st Grade buddies. Students worked on their communication and encouragement skills.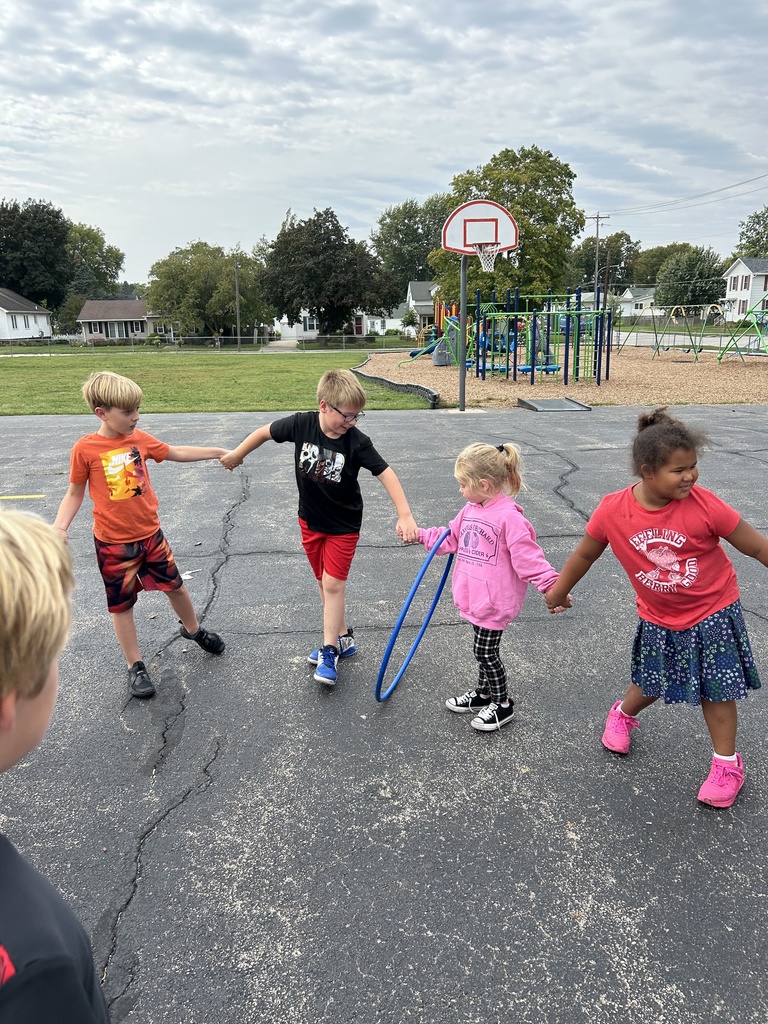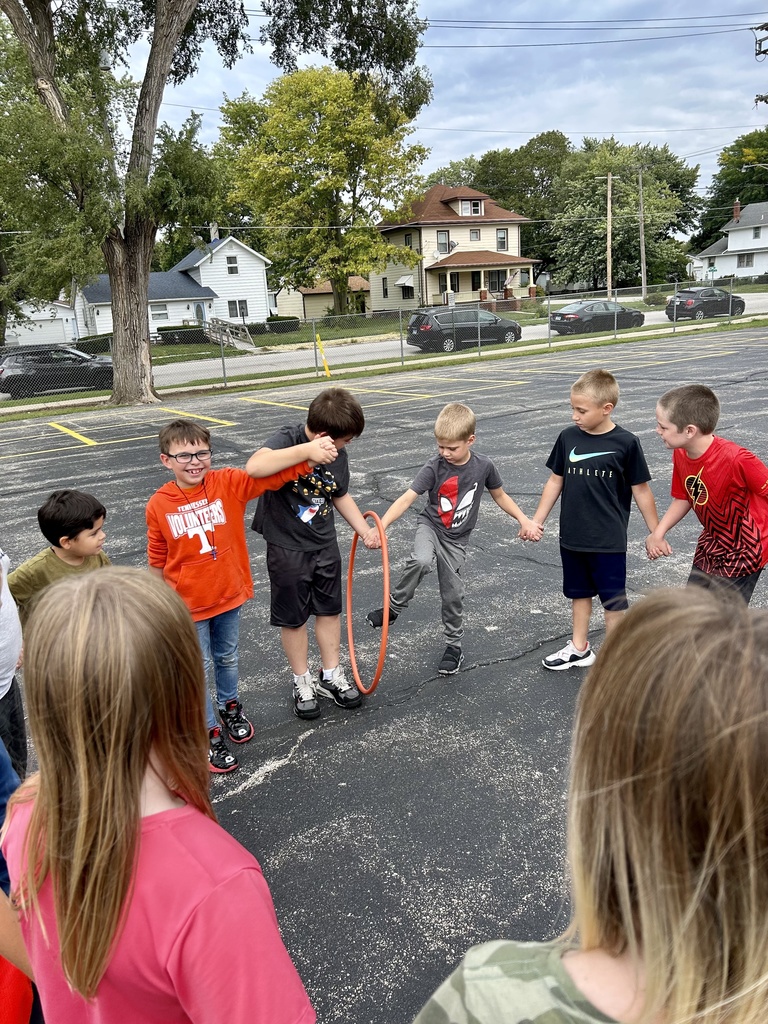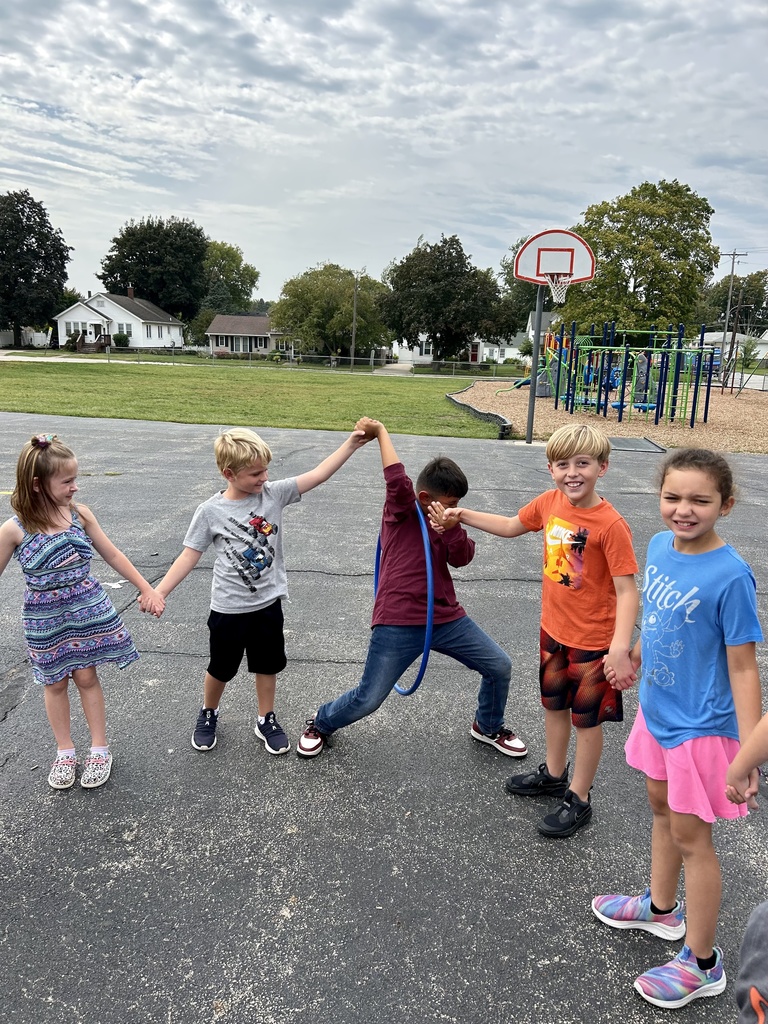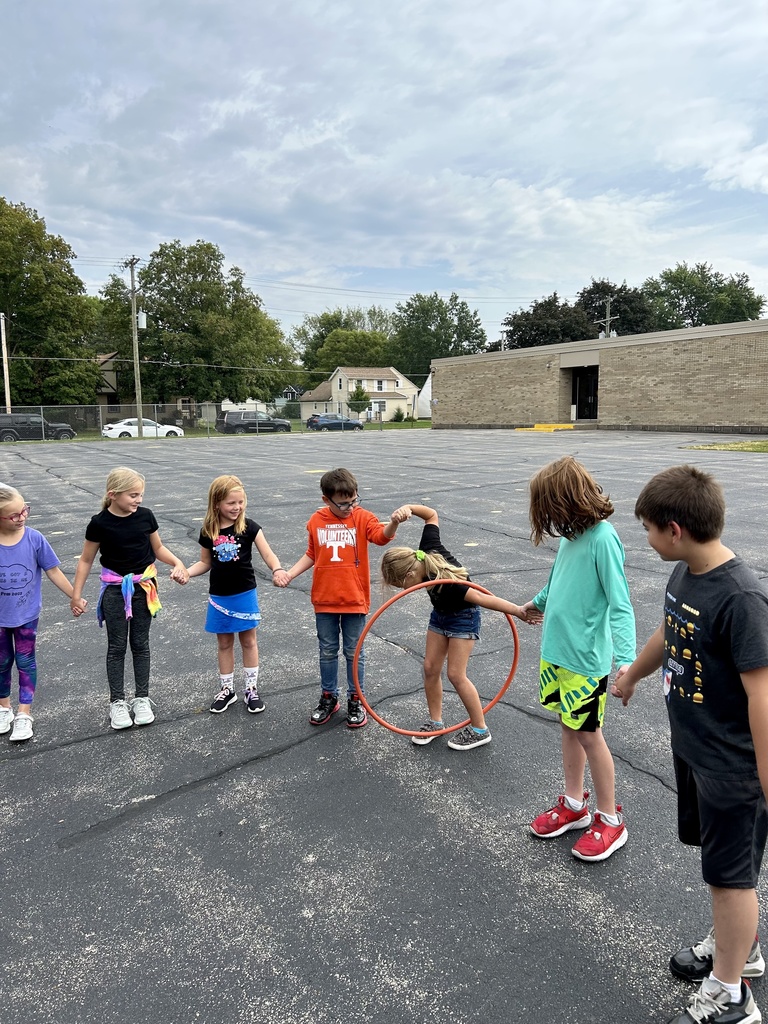 Due to the forecast of rain today, the Harvest Music Festival has been moved to the Geneseo High School Concert Hall.

GMS 7th and 8th grade bands kick off the Maple Leaf Classic marching Band competition today with the National Anthem, Maple Leaf Fight song, and a couple cool pop hits. Stop up to the GHS Stadium now until 8pm tonight and watch the amazing high school marching bands.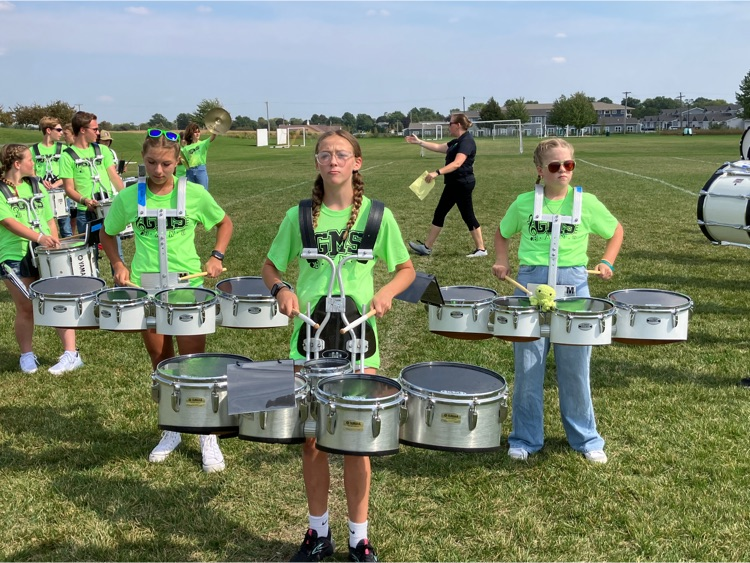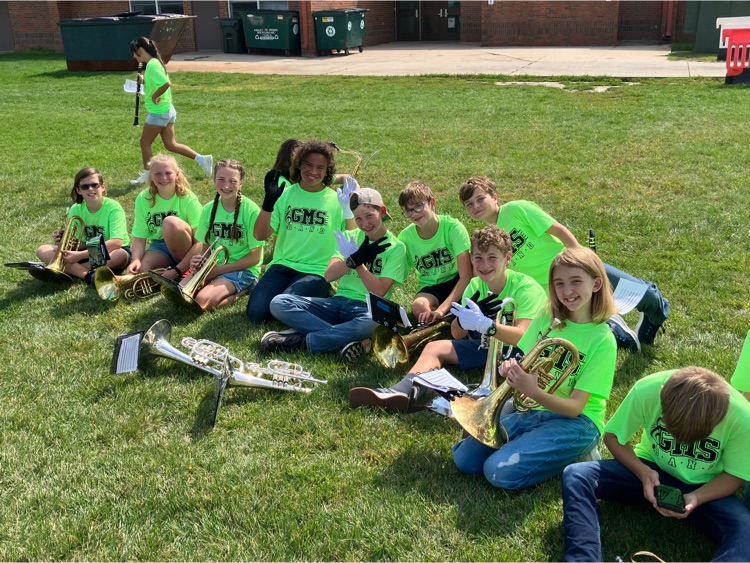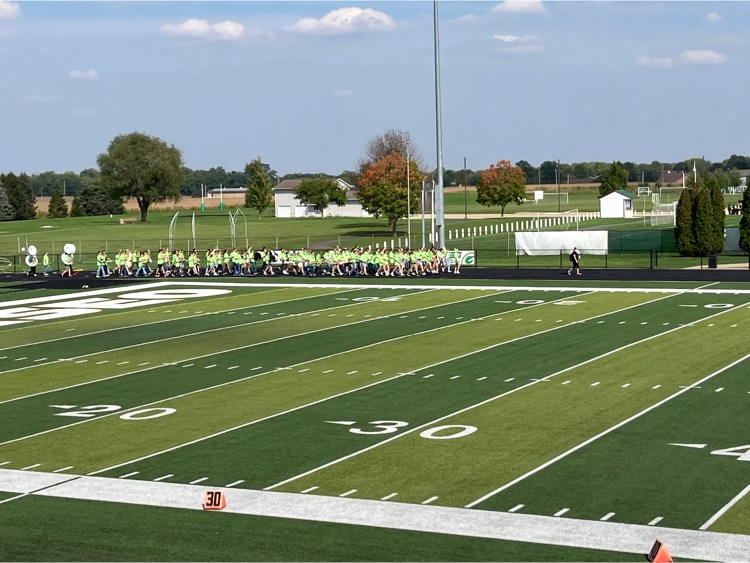 Geneseo Community Unit School District #228 will host an open house at Geneseo High School's Career and Technical Education Center on Wednesday, October 4 from 6:00 to 7:30 p.m. Learn more:
https://www.geneseoschools.org/article/1252474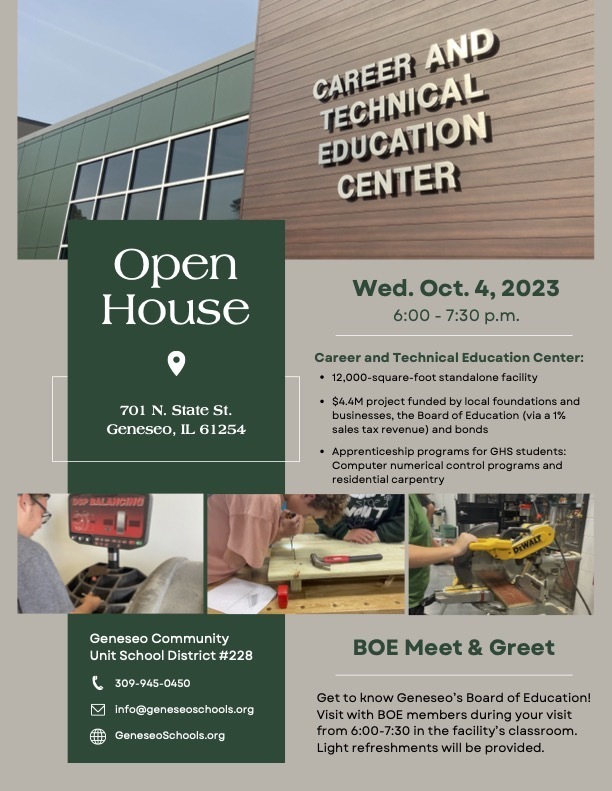 Mrs. Hawkins and her 6th grade beginner band explored Theory Thursday today during rehearsal. Students engaged in a music theory lessons about quarter, half and whole notes and rests, along with treble and bass clef, through an interactive exercise of speaking, singing, clapping and a little laughter.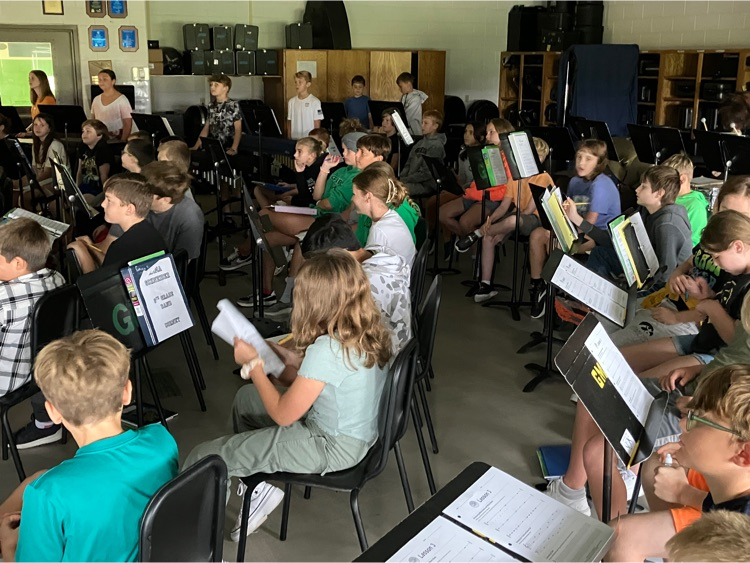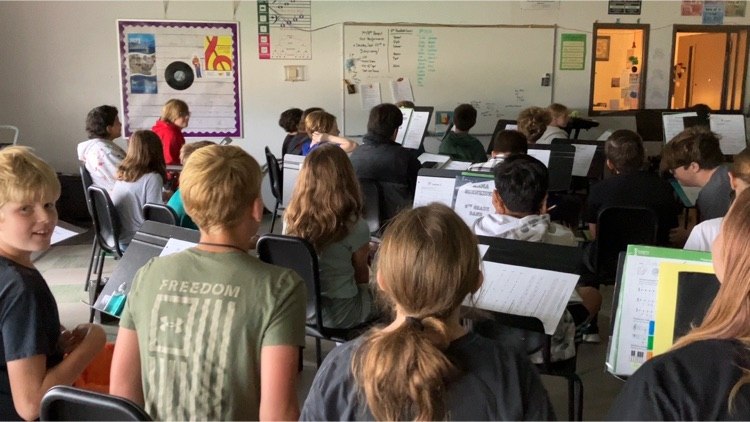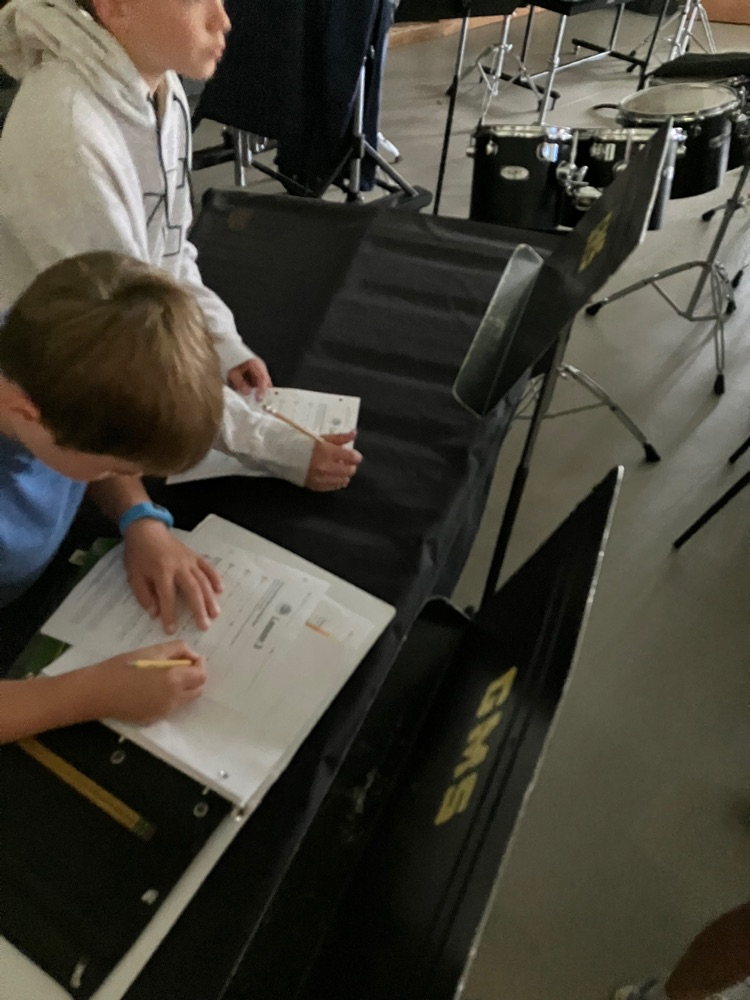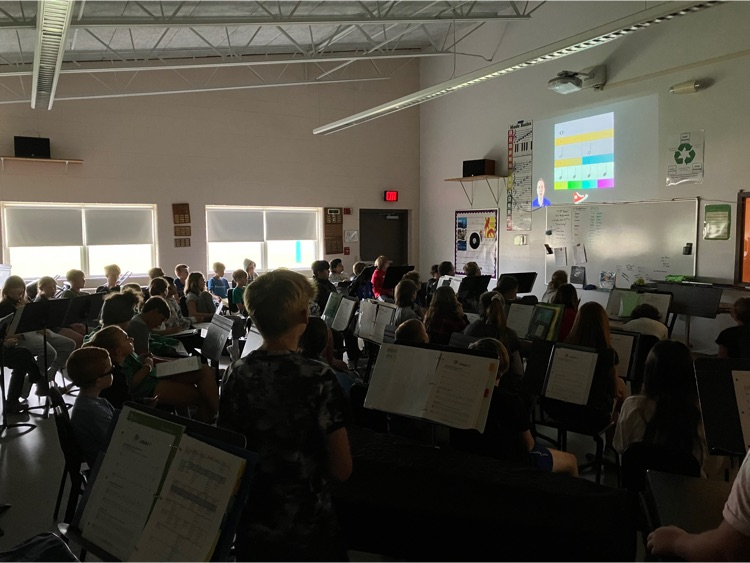 It doesn't get much better than an Elementary Book Fair. Students are having a blast reading their new books. Special thanks to PTA for purchasing a book for every child. Don't forget to join us Thursday, September 21st from 5:30-7:00 for our Family Reading Night.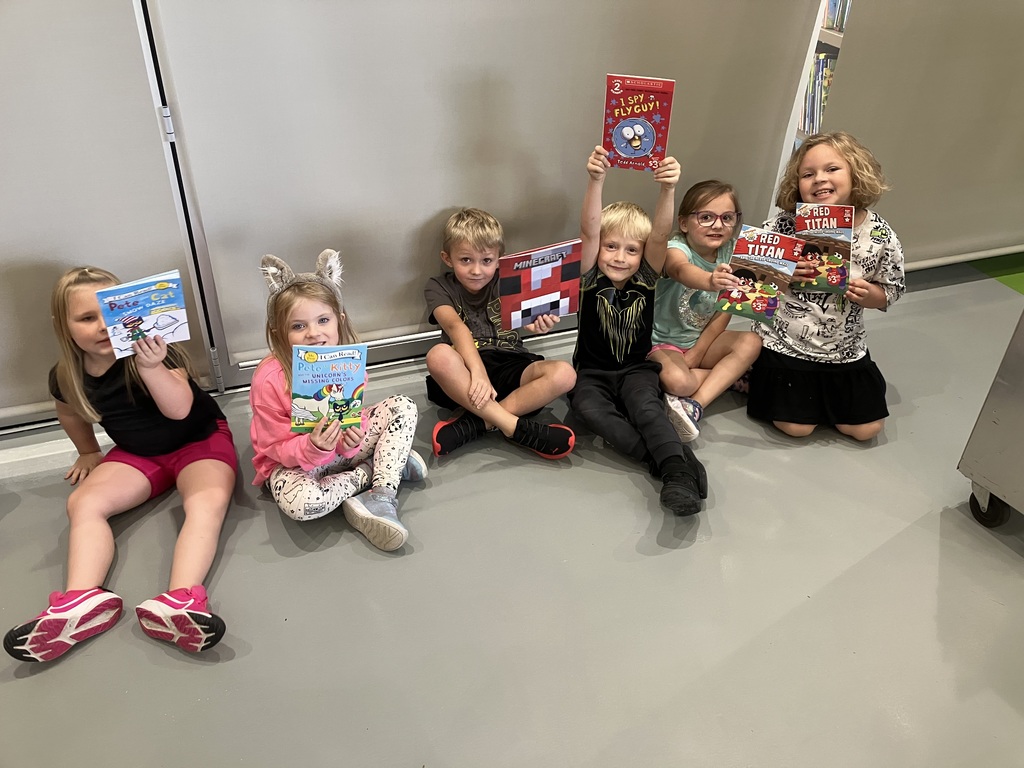 Students showing some serious core strength in PE using the rock wall at Millikin this week!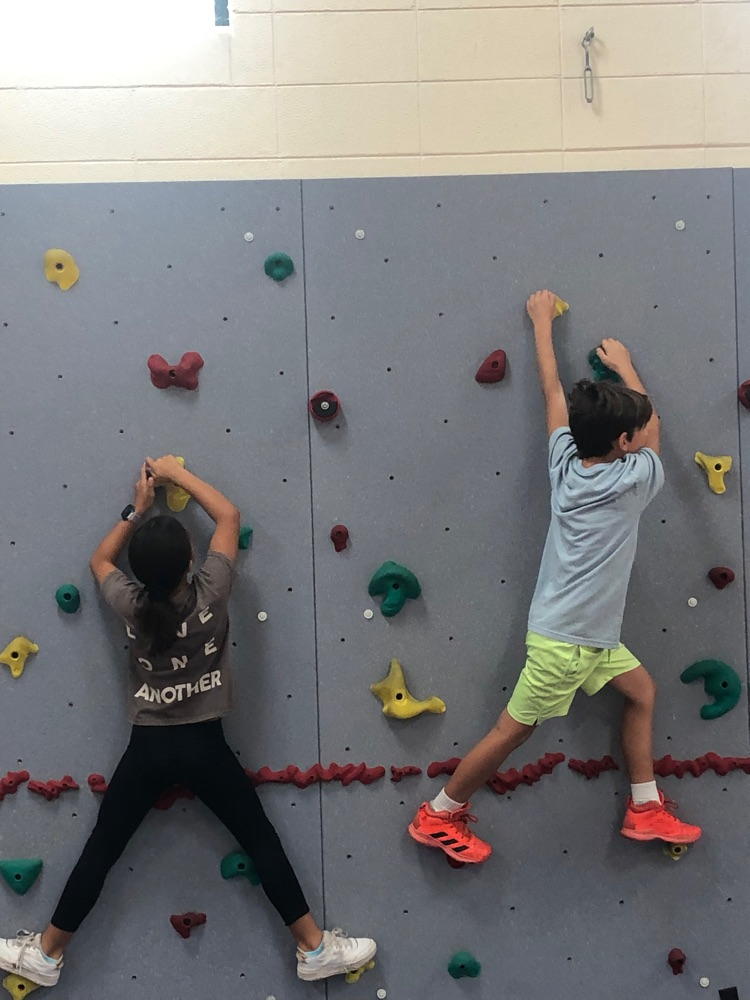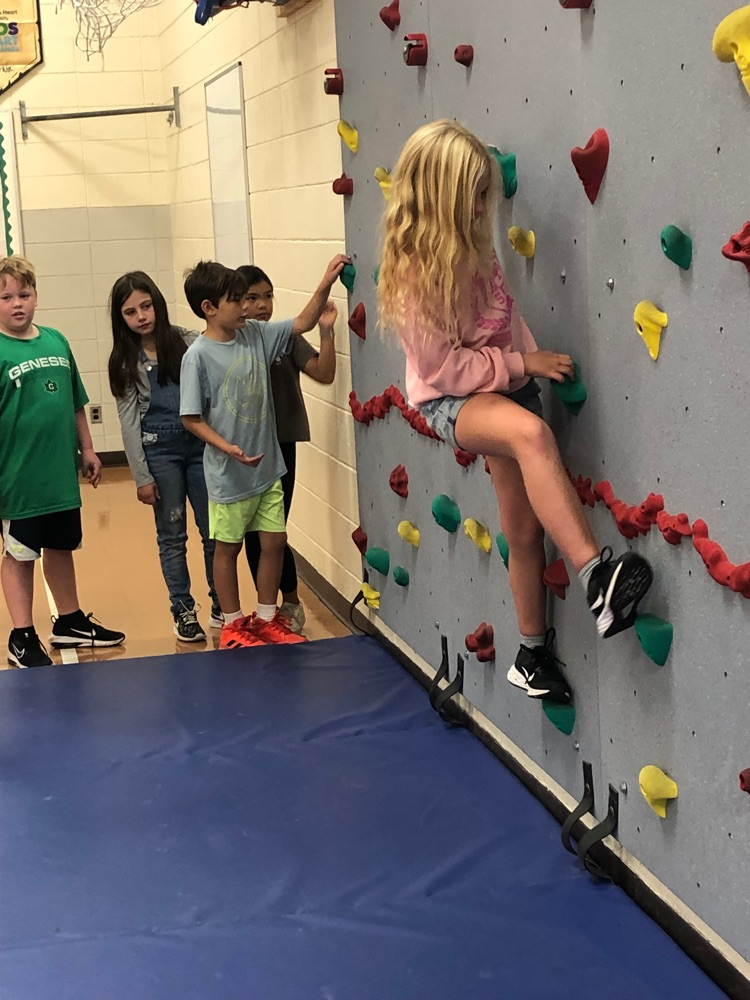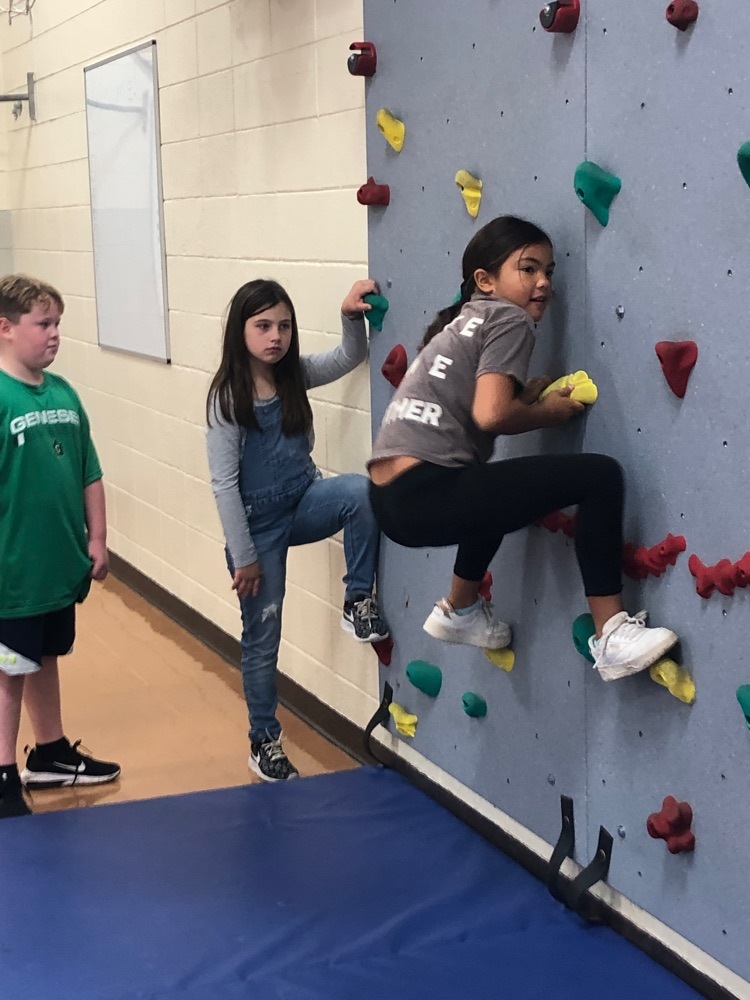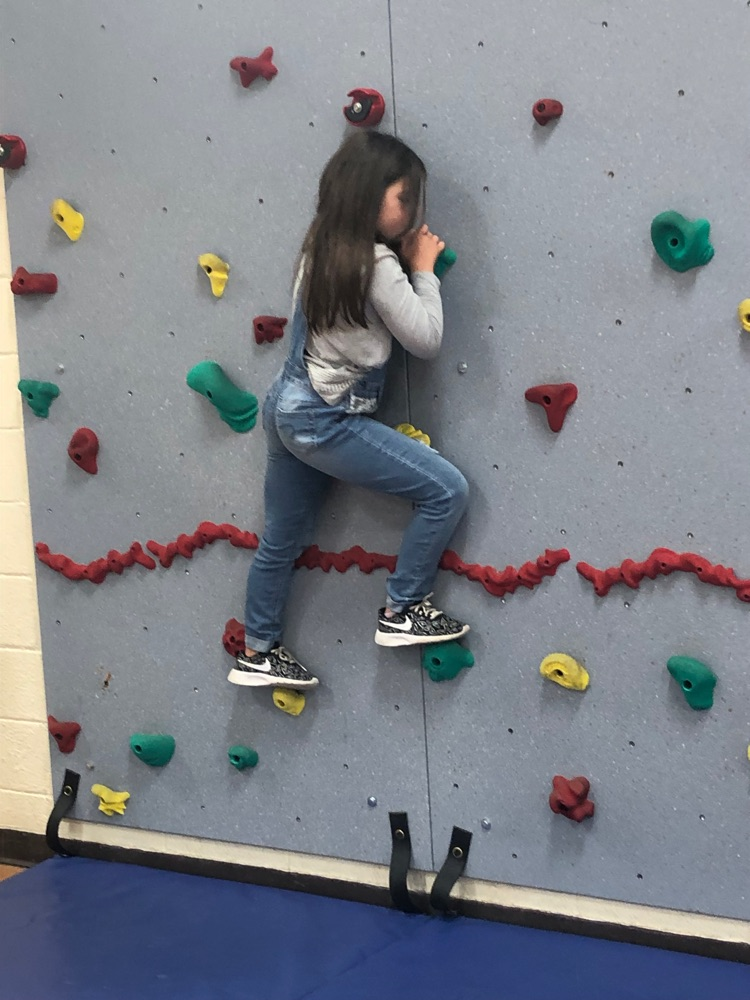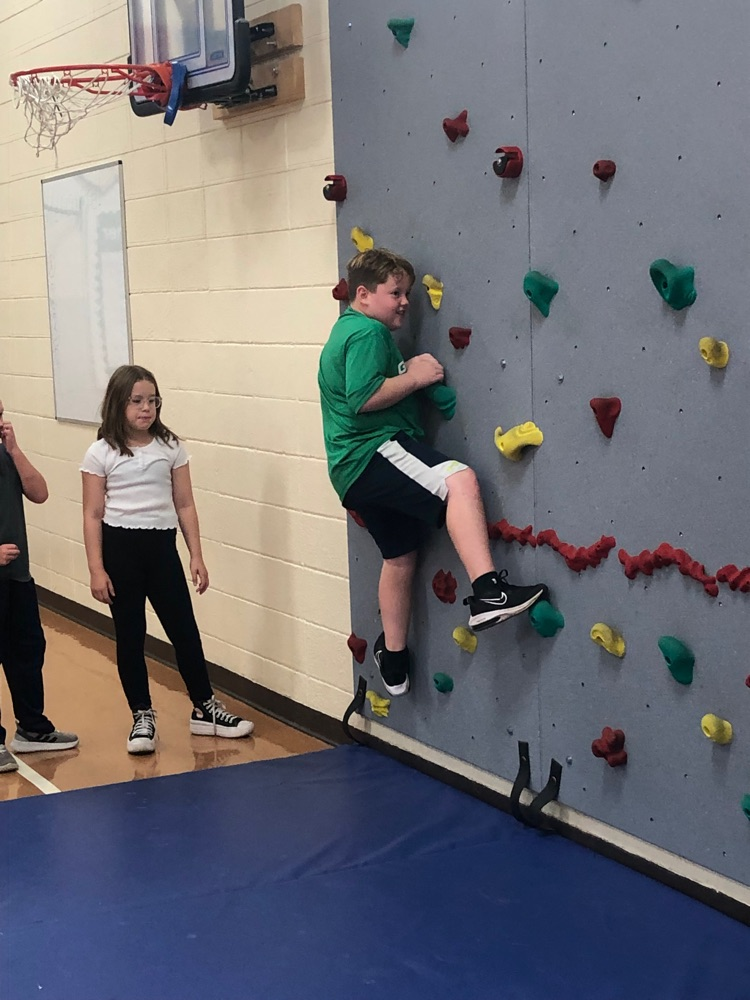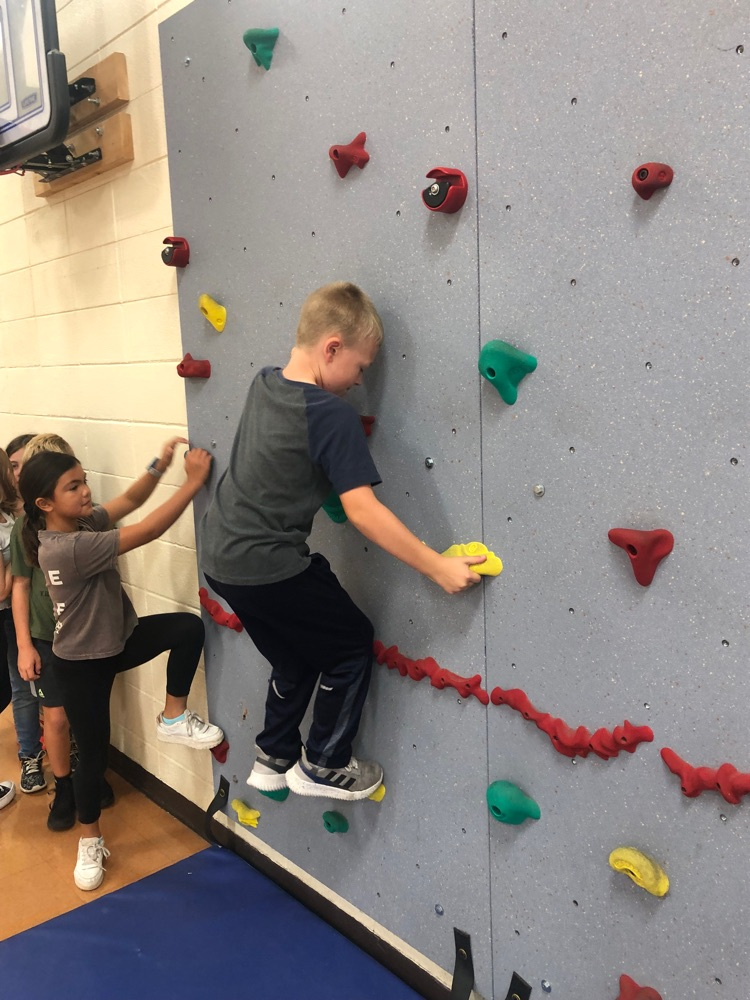 GMS students in math classes with Mrs. Scheider and Ms. Wancket were able to get out of the classroom early this morning for a distance measurement lesson AND enjoyed some beautiful weather too!!!