A lot of progress is being made this week on our new Career and Technical Education Center at GHS! Workers are getting the precast concrete walls up as the building begins to take its form.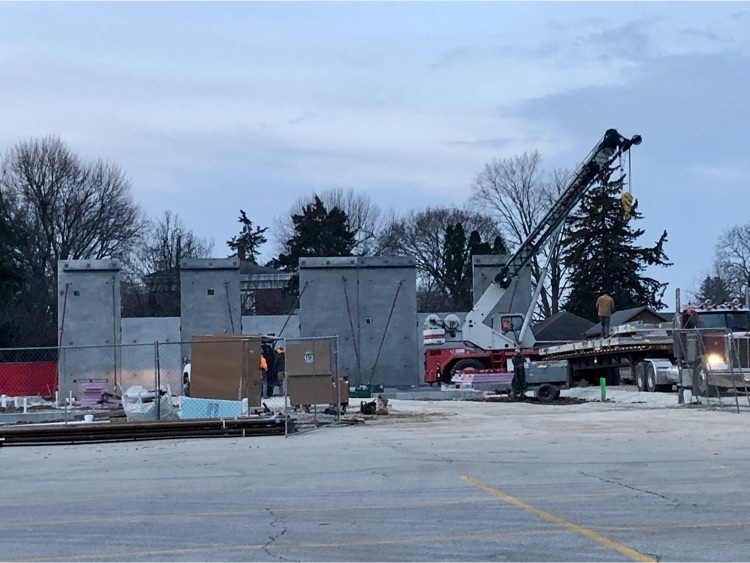 Geneseo elementary students participated in Fine Arts Day this week. Thank you to all community members who came to share their expertise!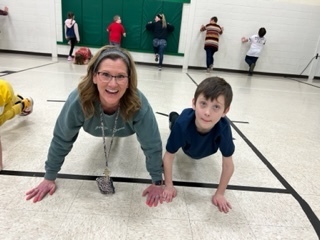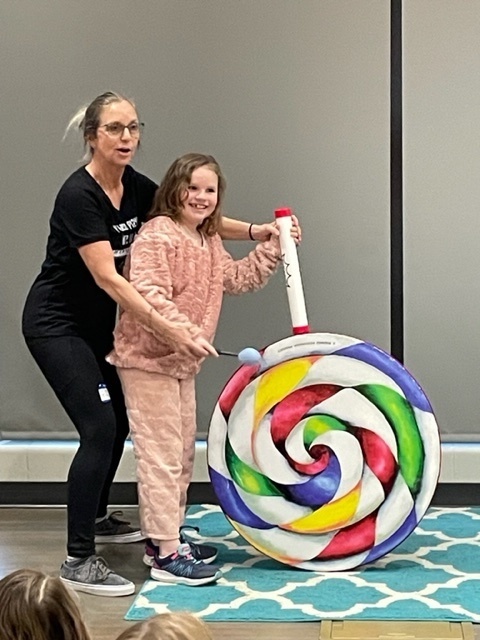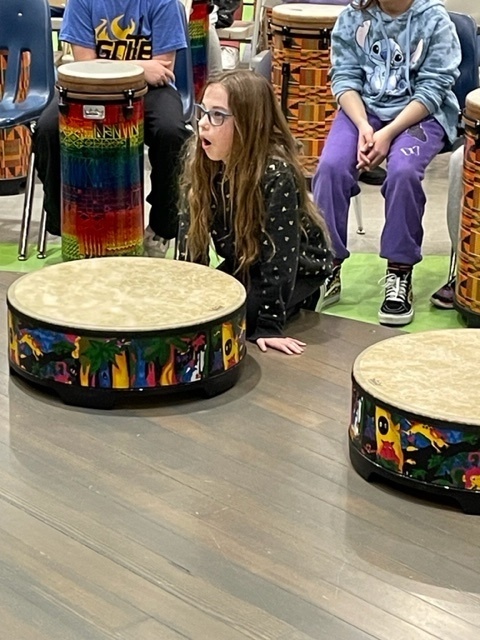 GMS students who hit their math skills practice targets on MAP Accelerator earned a March Madness NCAA party today and Friday. Nothing like a little basketball and popcorn to inspire math skills development!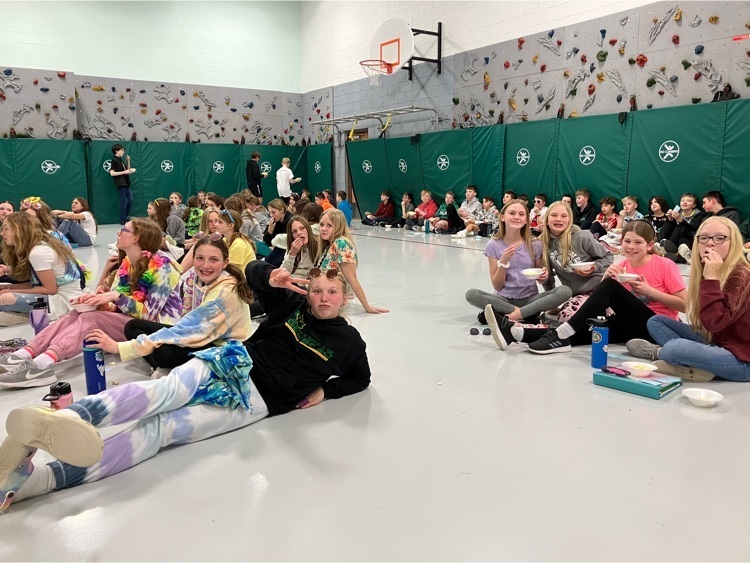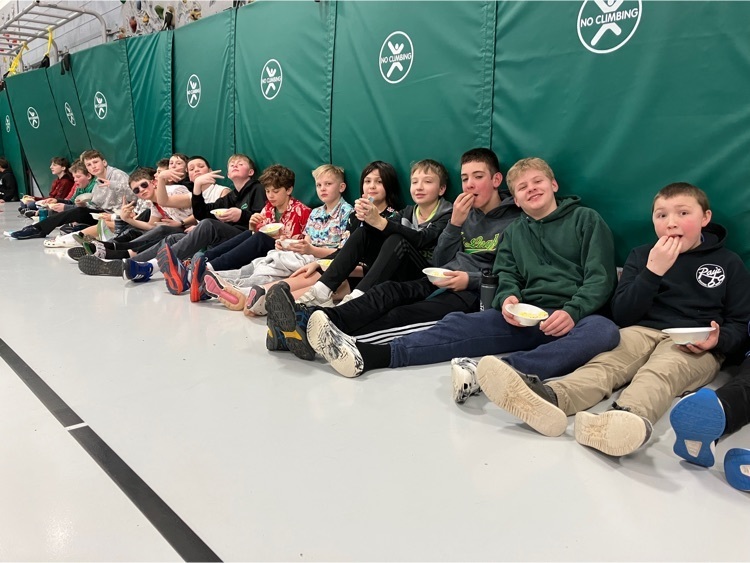 Congratulations to Neil Marshall on his retirement! Neil joined our school district in 1986 and became a friend to many at Geneseo High School over the years. Thank you, Neil, for being so dedicated, hardworking and reliable, and we wish you nothing but the best in retirement.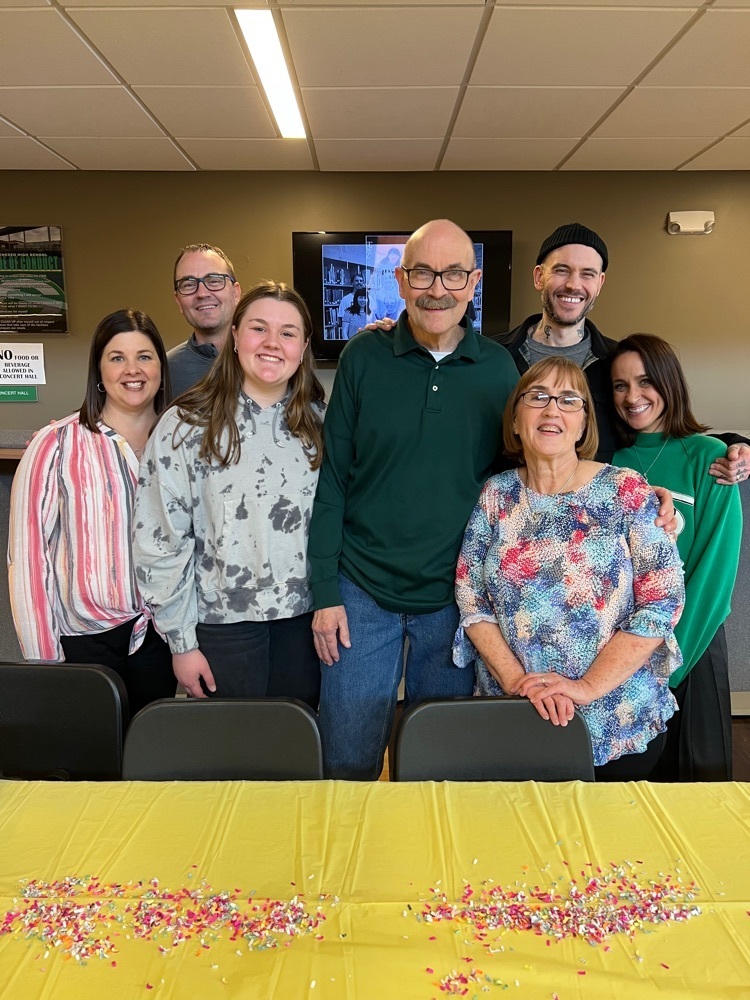 March Madness Week is still going strong at Northside. 2nd Grade is practicing their jump shots and are excited to be future Leafs and Lady Leafs. Lots of fun and ability in the gym.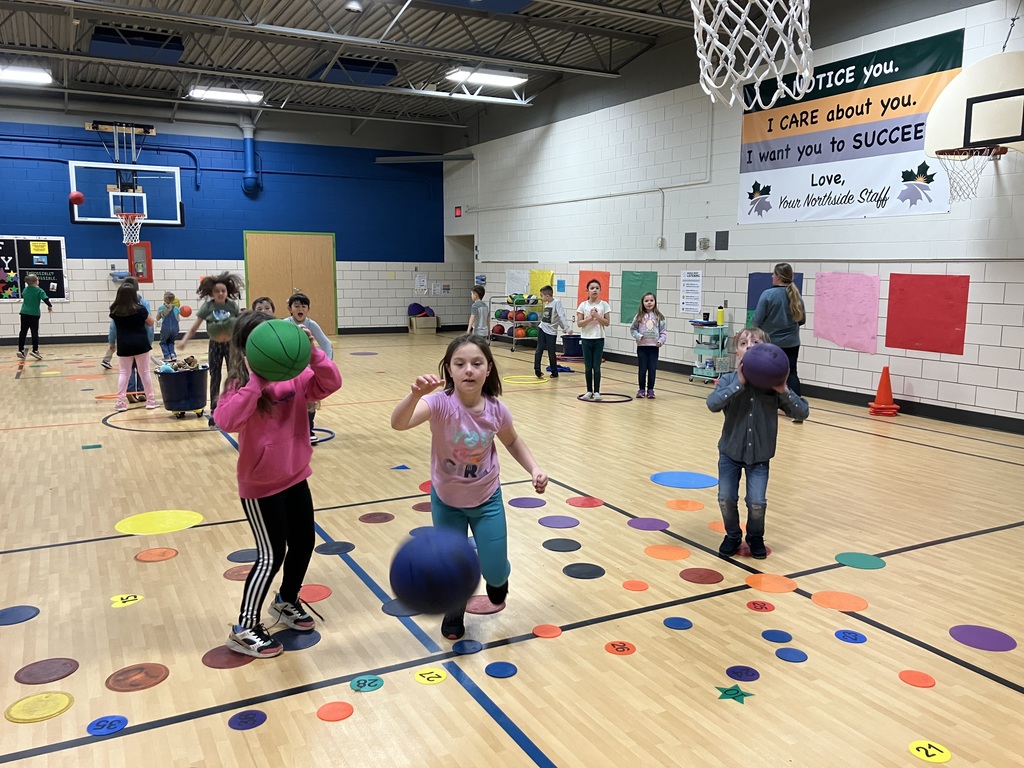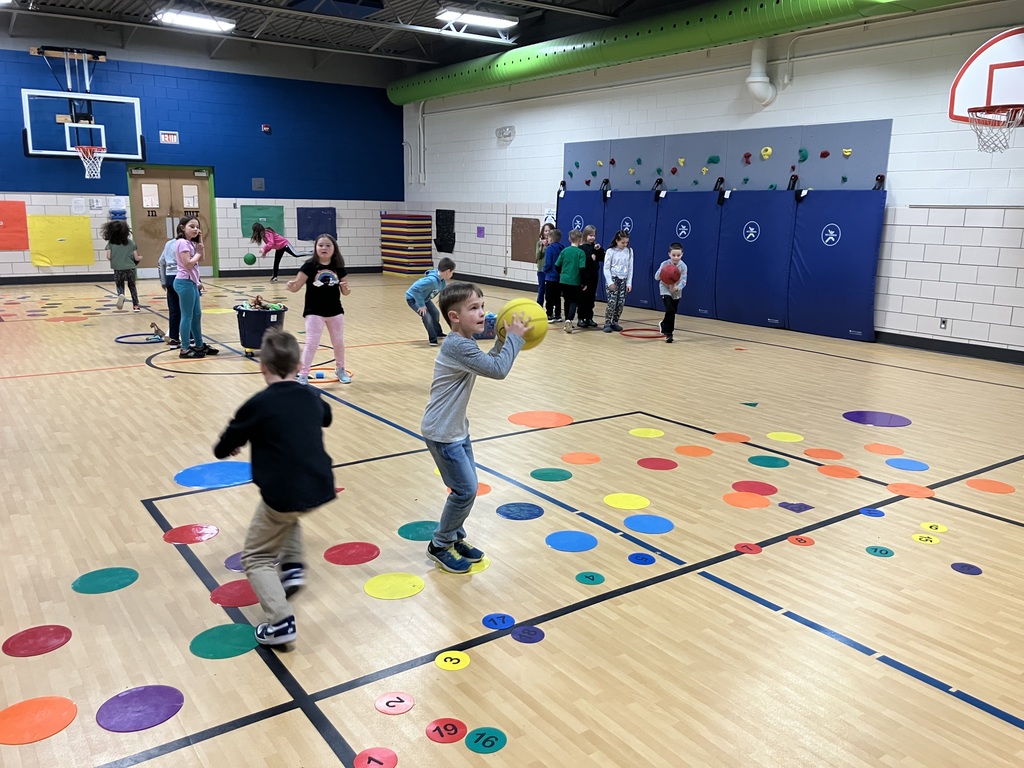 Last night these Southwest 4th grade students performed the musical Destination: America. They did a great job!!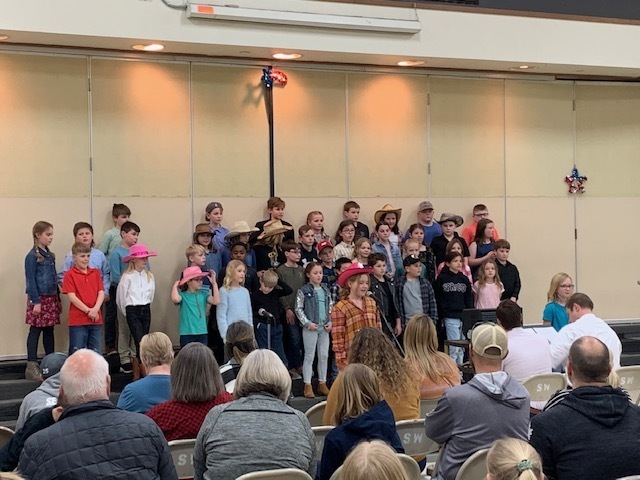 Pi Day at GMS! Students in 6th grade are engaging in cross curricular activities in all classes today, March 14th... 3.14! Pi scavenger challenge, pi memorization challenge, Kahoot competition on Pi and its use in finding circumference or area, eating a little Pie, and so much more. Thanks to Mrs. Henderson and Mr. Monier and the 6th grade team for hosting this powerful day!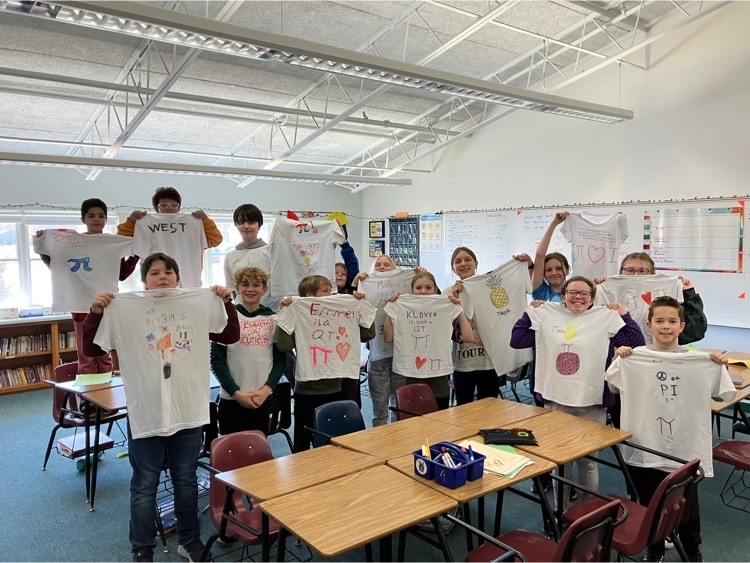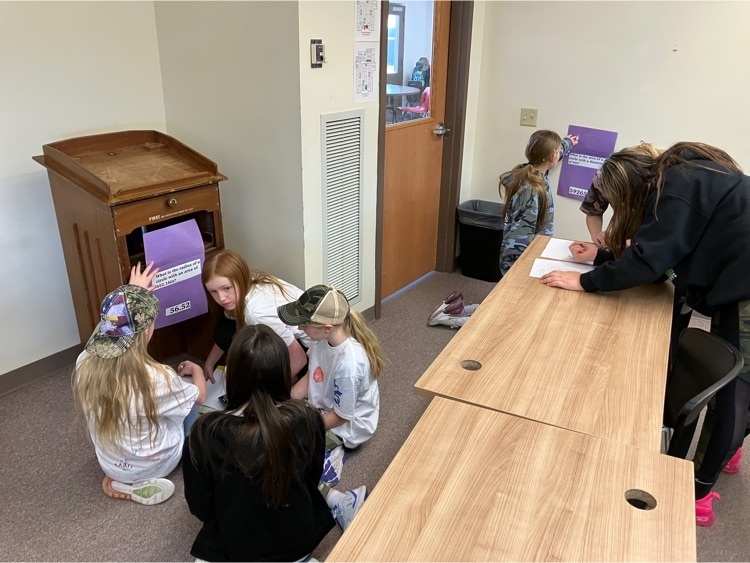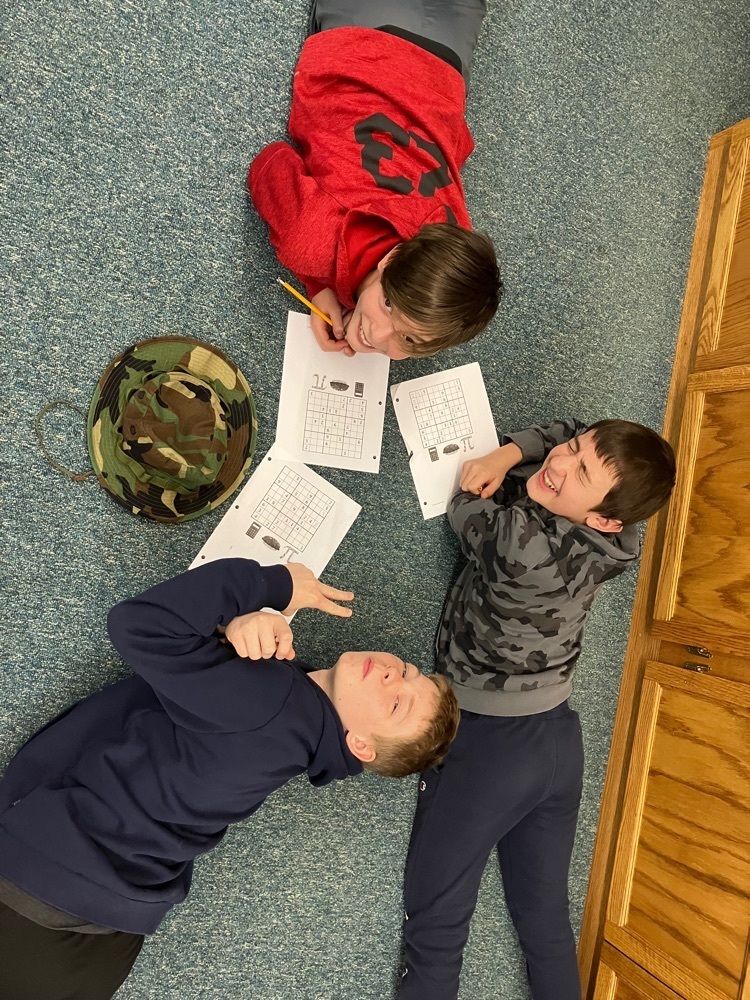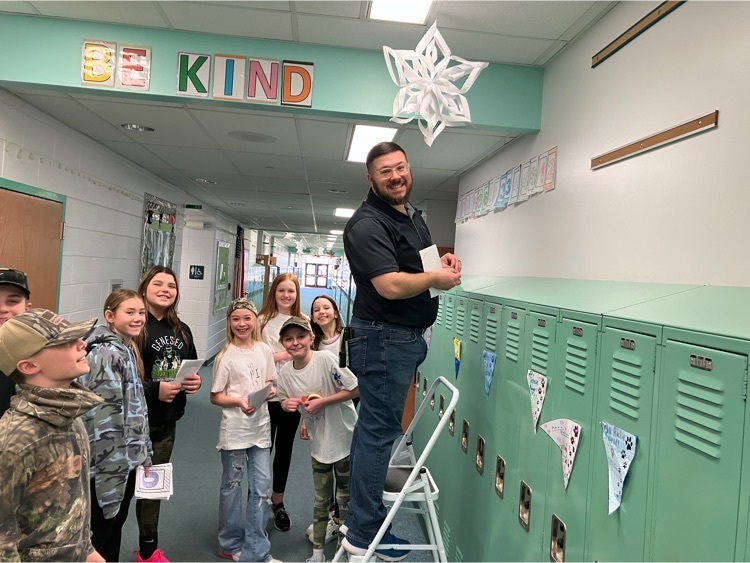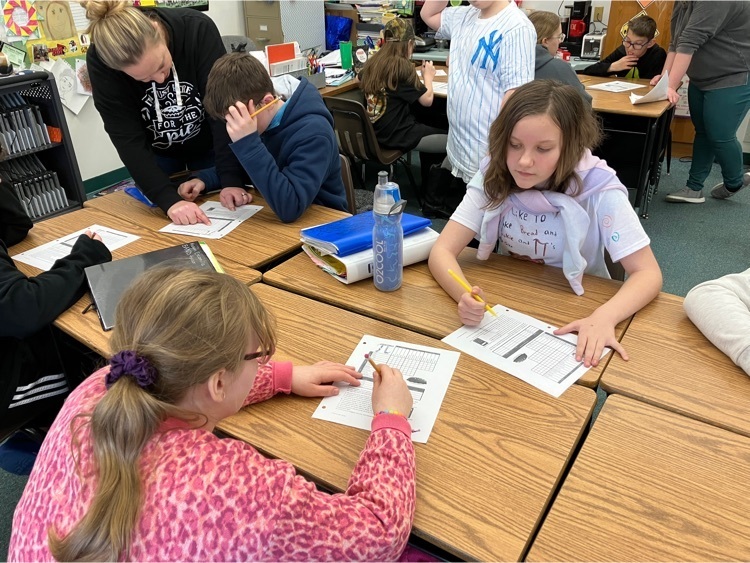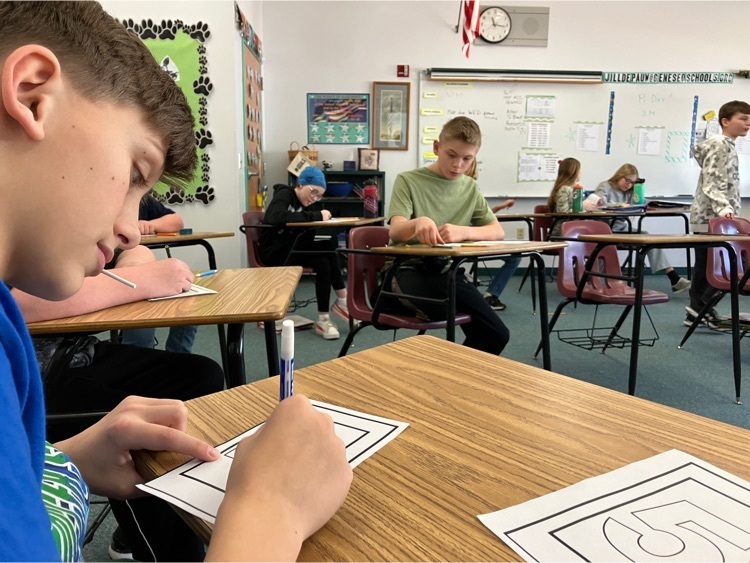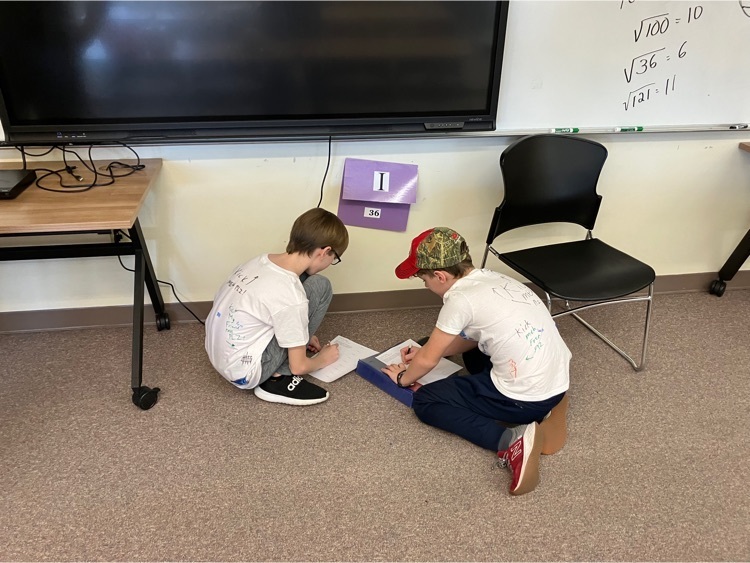 Congrats to Rylie Preston and Jack Magerkurth. They were selected by our GHS staff as our Elks Teens of the month.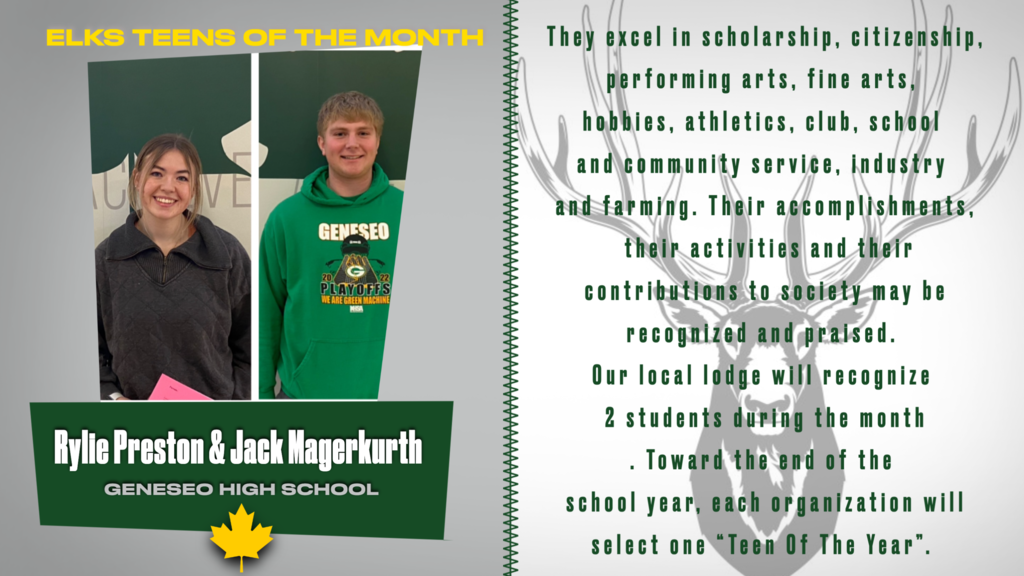 GHS hosted our county's art show this past Thursday! Our students competed so well and took home the most ribbons of all the schools. One of our students helped us accomplish for the second year in a row, Best of Show, which is the highest award you can receive!! A big congratulations is in order to Ben Helm!!! 1st Place Winners Ben Helm - Sculpture (Also BEST OF SHOW) Ev Allison - Pencil drawing-portrait Serina Nimrick - Ink/Markers black and white Alicia Ibanez - Oil Pastel Tessa Wilebski - Painting Misc. Cy Beeson - Watercolor Ev Allison & Claire Kehoe Textiles, Jewelry, Crafts Mylee Clark - Ceramic Functional Lexi Manthe - Ceramic Sculpture Thomas Allen - Photography 2nd Place Winners Reid Fontenoy - Colored Pencil Kaylei Littig - Ink/Markers color Grace Schilling - Painting Portrait Nola Travis - watercolor Jope Krohn - Mixed Media & Collage 2D Elle Corales - Ceramic Sculpture Alexis Moore - Sculpture 3rd Place Winners Hayleigh Huglin - Ink/Markers black and white Emily Bender - Ceramic Sculpture Payton Sailer - Photography Honorable Mention Winner Kay Hogue - watercolor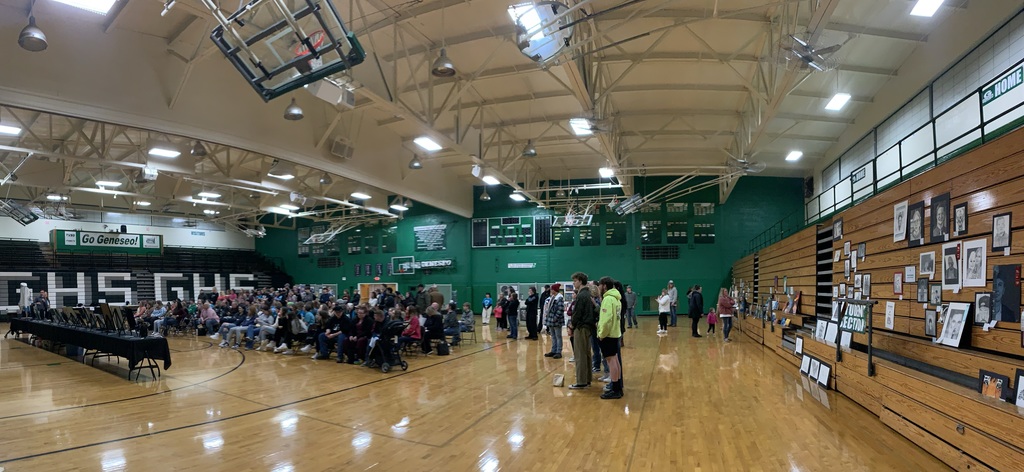 Augustana College and Western IL University reps visited GMS, introducing college degrees, program interests, costs and more to our 8th graders. Thanks to Mrs. Reed for coordinating these visits and bringing college and career readiness to the top of mind of our students.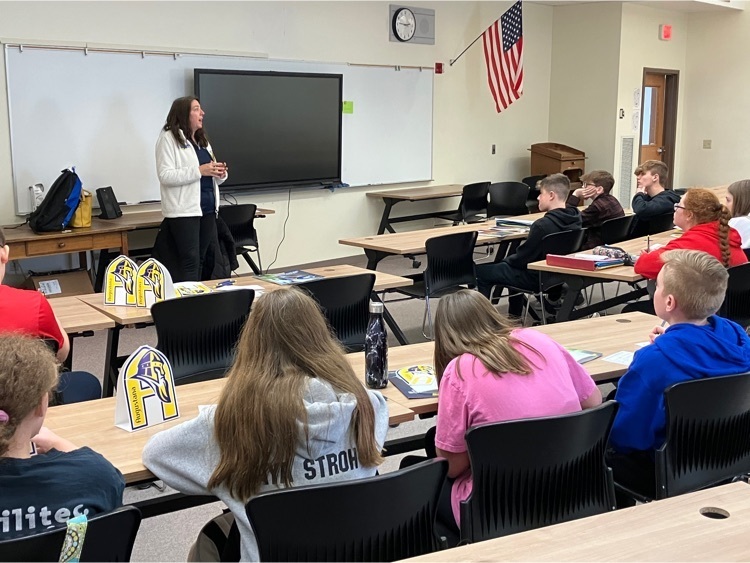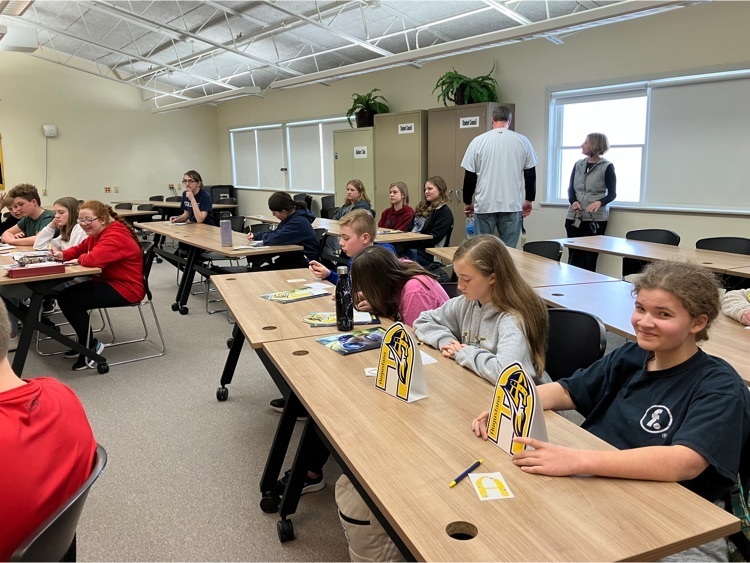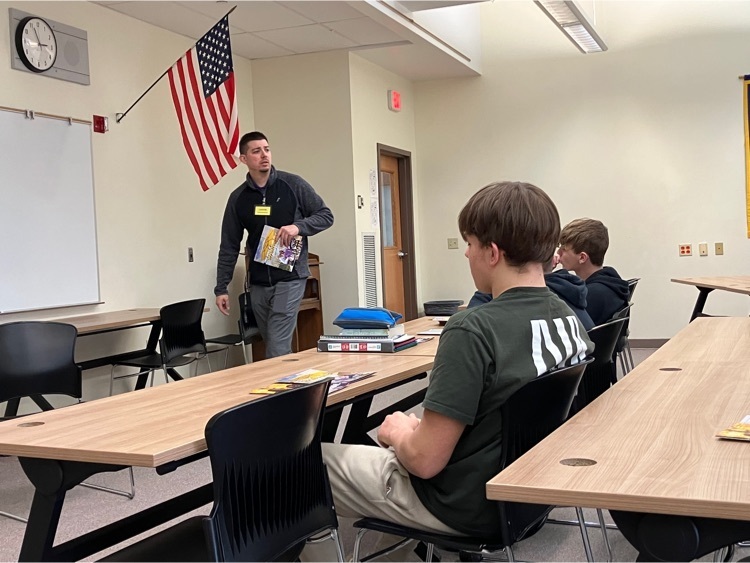 It was March Madness Week at Northside. Congratulations to our future basketball All Stars on a tough victory in the Knockout Challenge. Congratulations to the grade winners!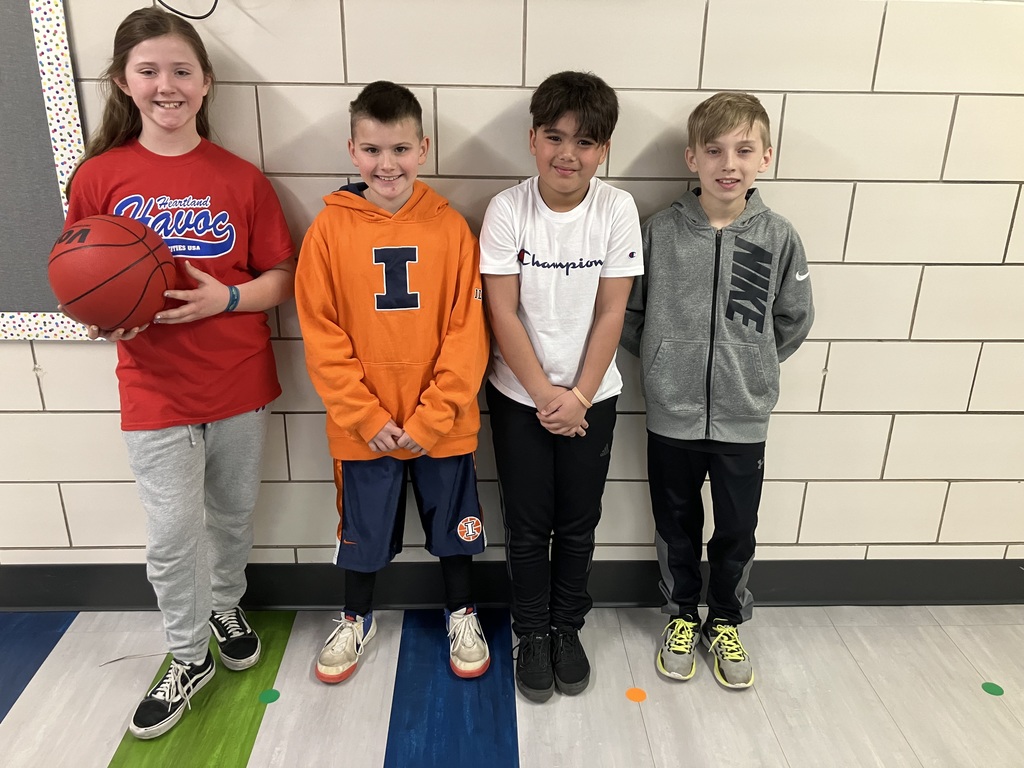 GMS is following in the amazing footsteps of the GHS 4th in State Wrestling program by sending 6 of our own wrestlers to IESA State in DeKalb on Friday and Saturday. Today, our state-bound wresters took a Champions Walk through the halls of GMS, being cheered on by 650 peers and educators.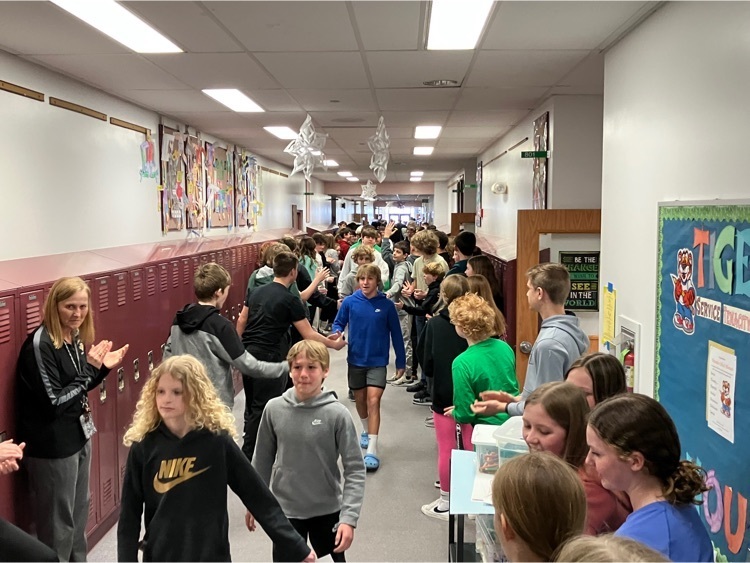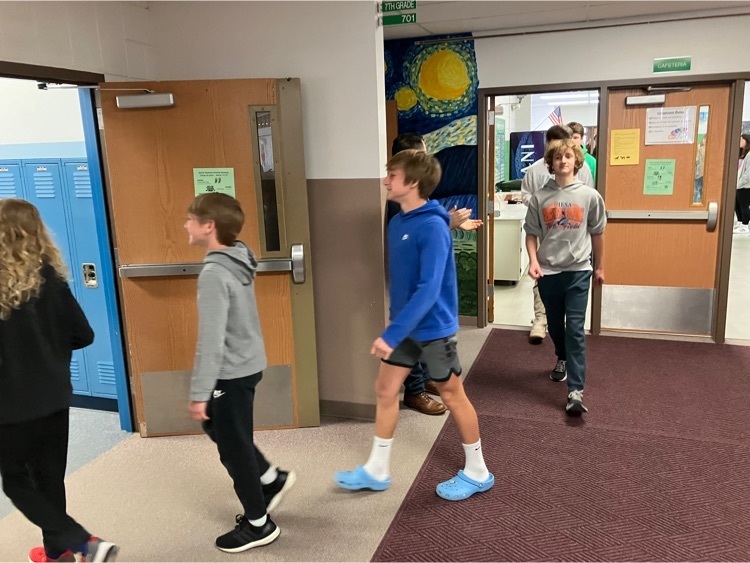 Geneseo High School has created the Grow Your Own teaching program to capture the interest of potential educators, prepare them for a career as a teacher, and perhaps, eventually bring them back to the district to teach. Learn more:
https://www.geneseoschools.org/article/1033500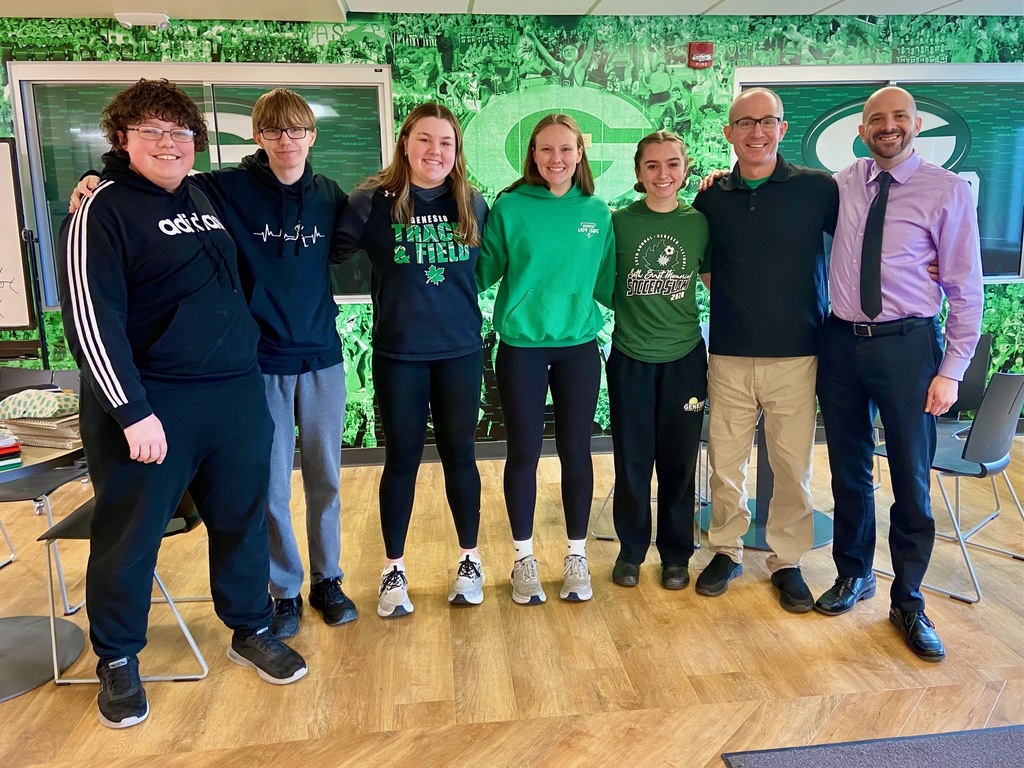 Would you like to save a life, or better yet, save three? Did you know that each blood donation saves three lives? GHS will host a blood drive on Tuesday, March 14 in the main gym from 8:30 am to 12:30 pm. Students: Sign up now with any Student Council member (anyone 16 years old will be required to have a signed parental consent slip) and for more information, see Mrs. Brewer or Mrs. Laingen.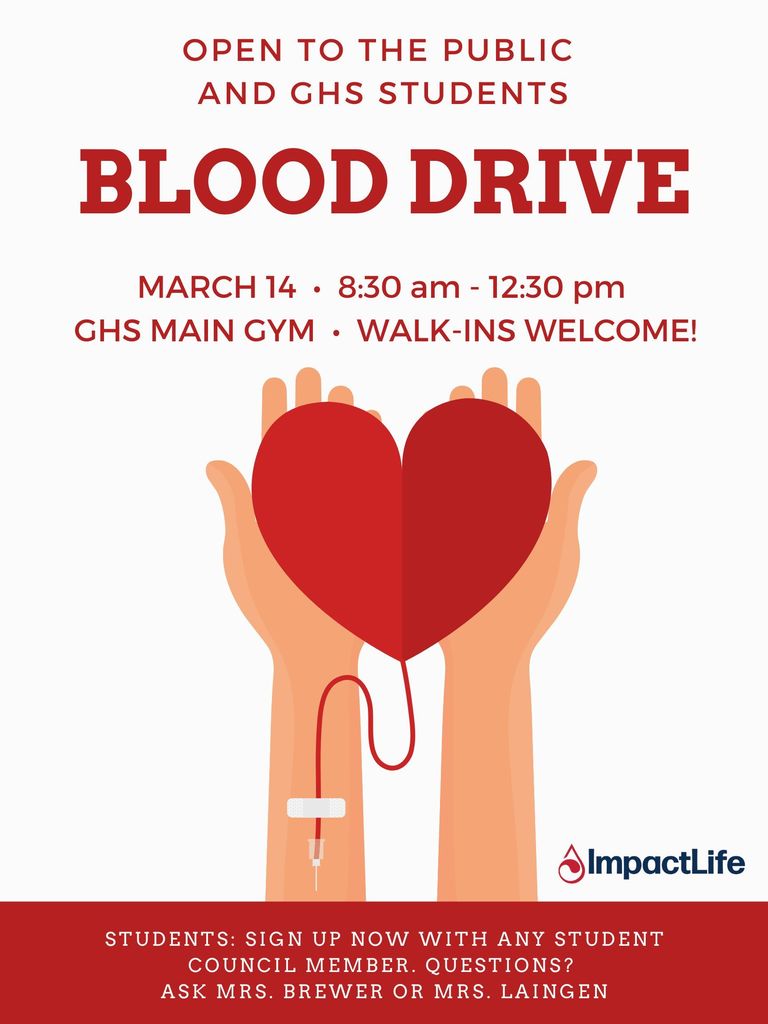 A HUGE congratulations to Geneseo FFA Chapter's Abby Frank on winning her Proficiency area in Vegetable Production where she will be moving on to State on March 25th in Champaign!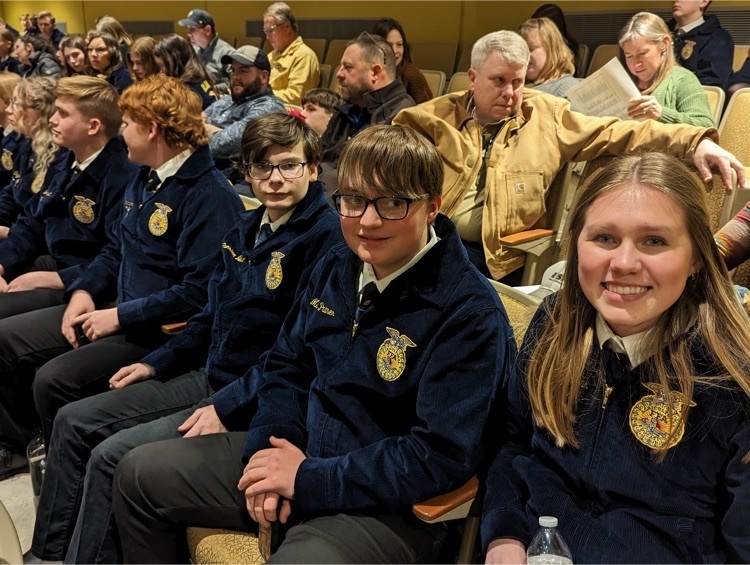 Attention! The OSP Book Swap is going on NOW at the GHS Concert Hall Commons, stop over for a few minutes any time until 8:30pm. Bring a book and leave a book!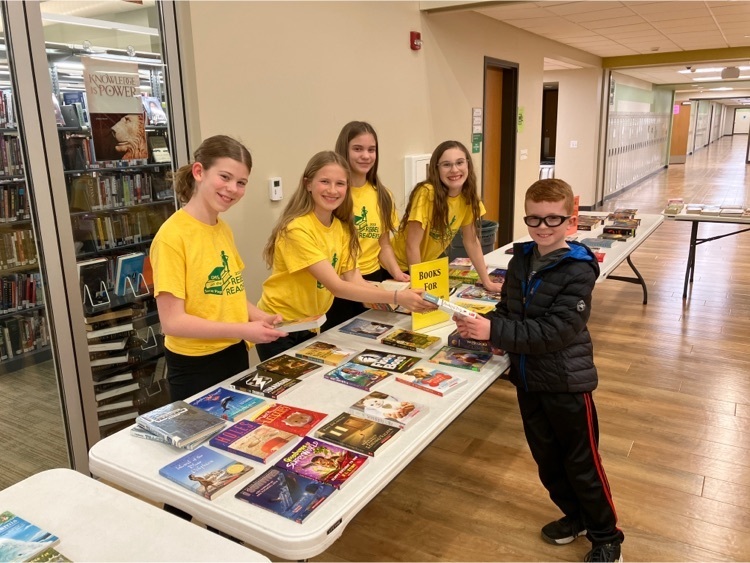 Check out our second graders reading to Kindergarten students during Dr. Seuss week!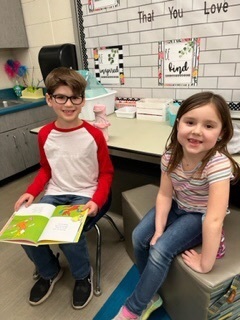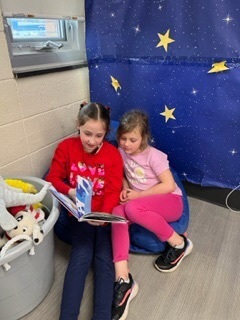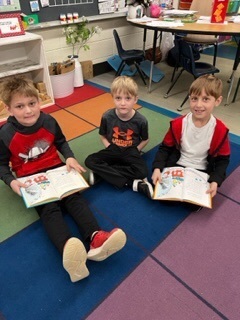 On the Same Page 6th, 7th and 8th graders at GMS were honored today to host the author of our annual Community Book Read, "Property of the Rebel Librarian," Allison Varnes. Allison joined GMS in a virtual visit where Mrs. Brucher and our young OSP leaders asked phenomenal questions about her book, writing, editing, and life!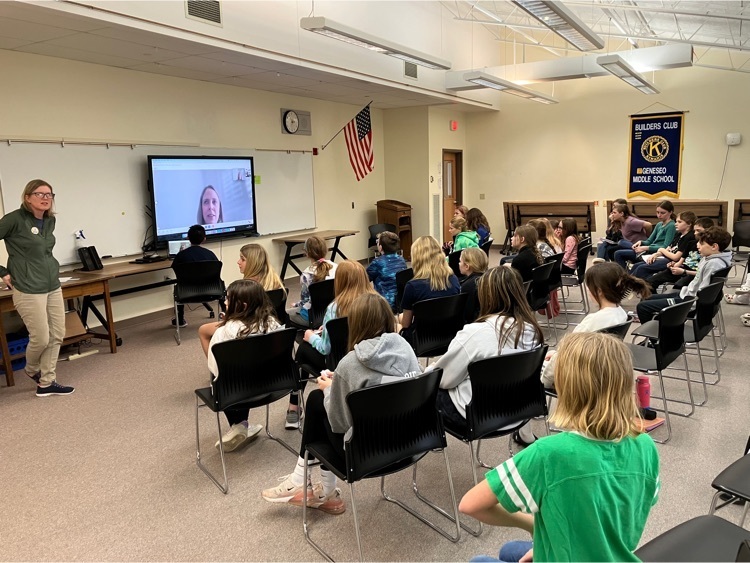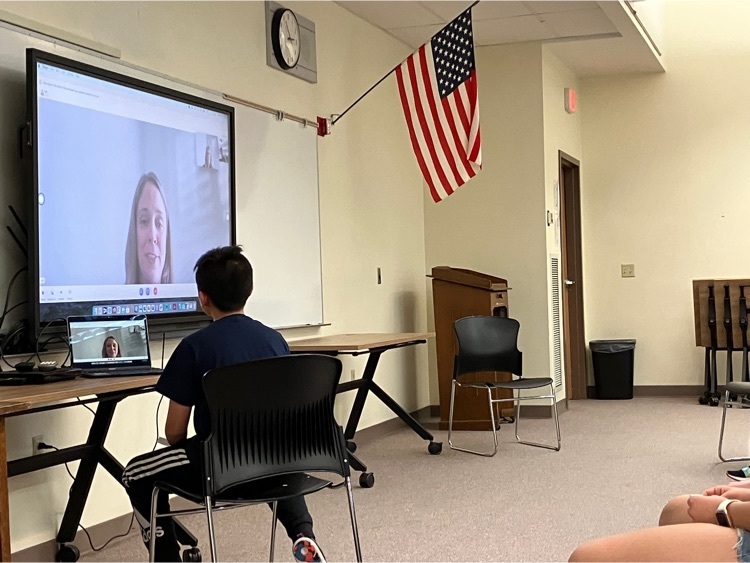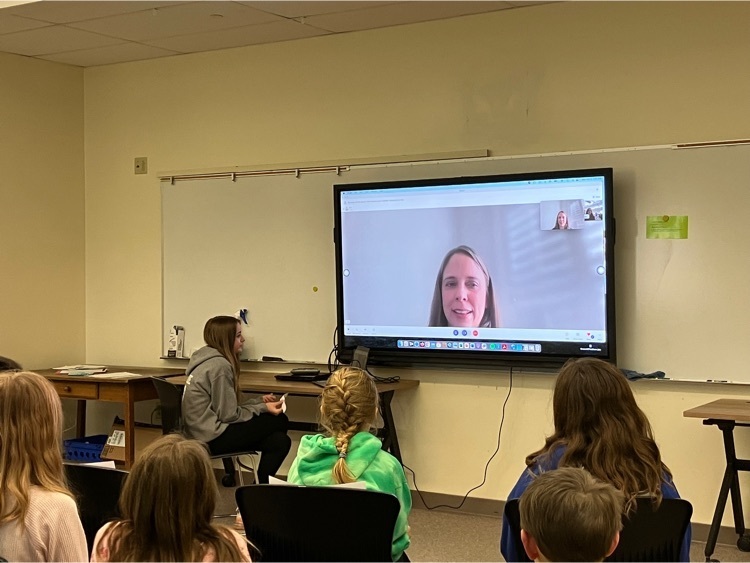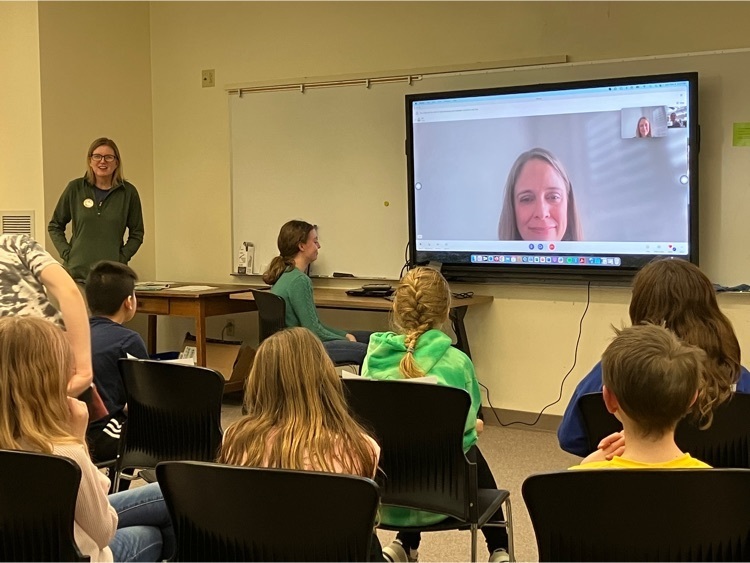 11 of our GHS Key Club members helped serve at the Kiwanis Pancake Breakfast this past weekend!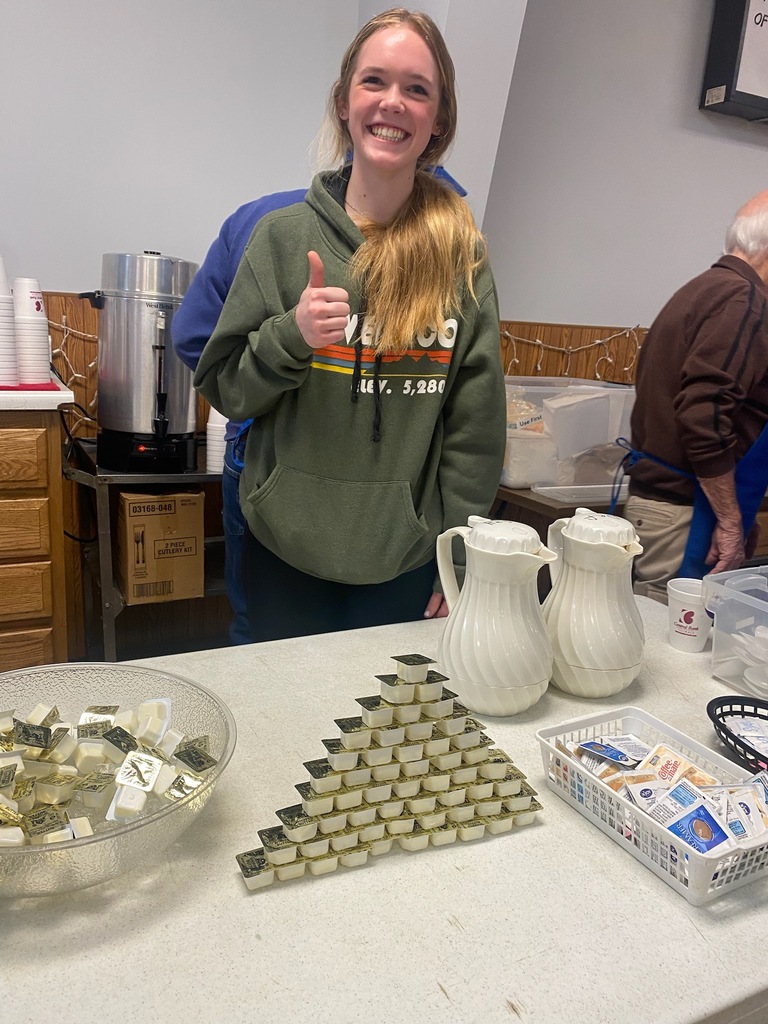 Northside Students created a masterpiece at Family Reading Night. They had a lot of fun as well. One of many great activities that night.