Tables for the FFA and Ag Alumni's Trivia Night on Saturday, February 18 are on sale now. The event, which is the group's largest fundraiser of the year, will be held at St. Malachy's Hall with doors opening at 5:30 pm and trivia beginning at 6:00 pm. Learn more:
https://www.geneseoschools.org/article/959697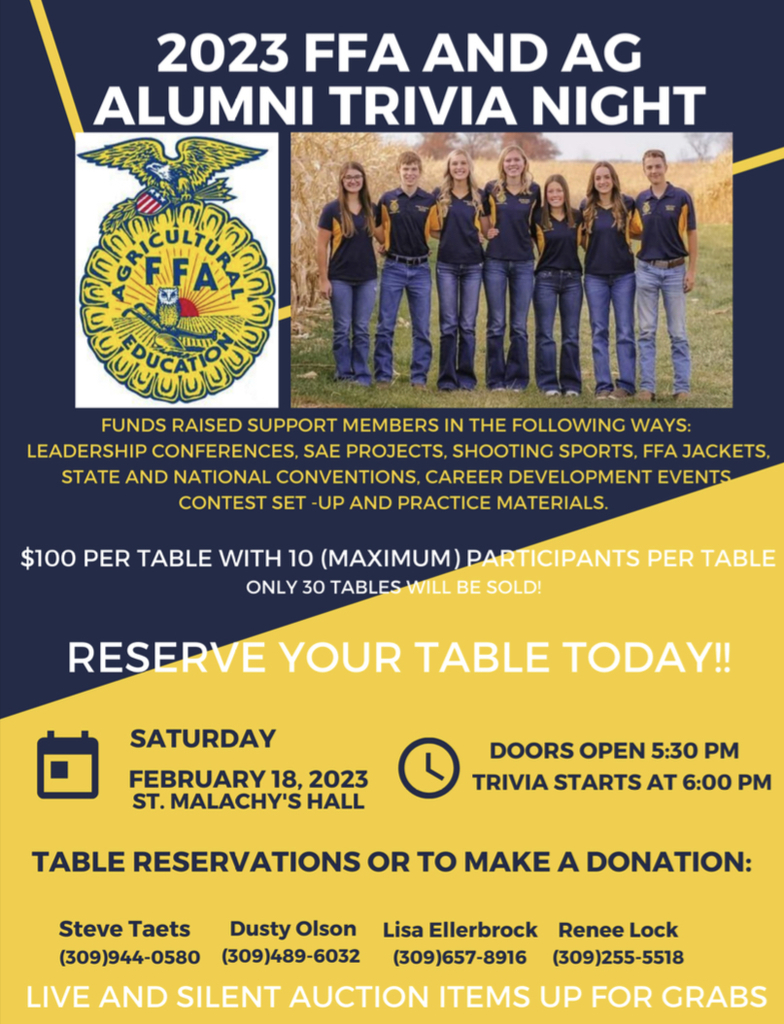 As we welcome back students in anticipation of a great 2023, we want to remind our families of some important dates on our calendar in January. There will be a 1-hour early release this Friday, January 13. Also, there is no school on Monday, January 16 or Friday, January 27.

Happy New Year! As we begin 2023, we wish for peace, love and laughter each and every day.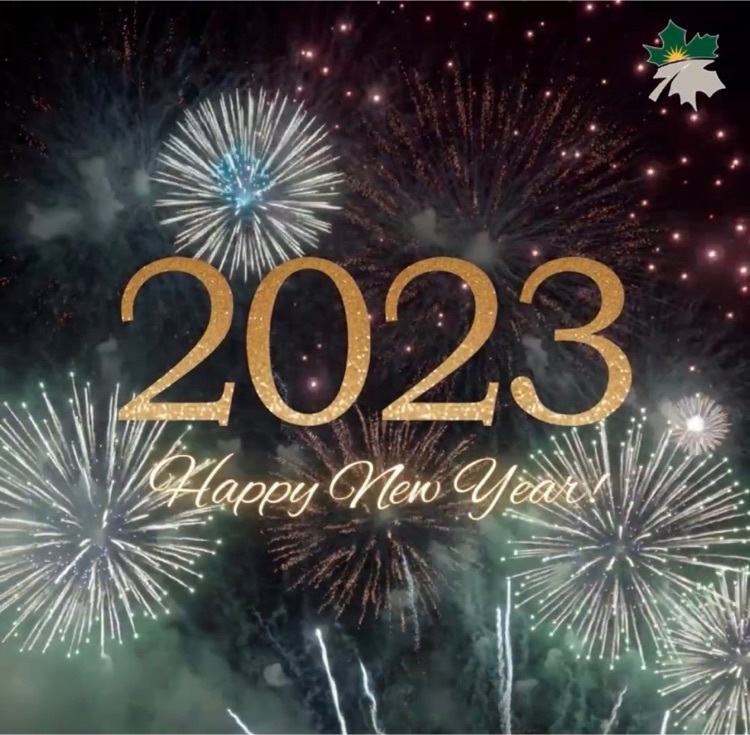 Merry Christmas to you and your family, and very best wishes for the New Year.

Due to the current wintery mix of precipitation, freezing winds, and updated timeline from the National Weather Service this morning, Geneseo CUSD 228 will not be in session today. Have a blessed Christmas and a Happy New Year!

In anticipation of a significant winter storm and in light of the National Weather Service's weather advisory, we will be releasing students at 1 pm (1:10 pm for GMS) on Thursday afternoon, December 22. All after-school activities and athletic practices for Thursday afternoon and evening are canceled. Additionally, there will be no afternoon preschool or SAFE on Thursday. Any further announcements will be communicated to parents via school messenger and shared on GeneseoSchools.org, social media (Facebook and Twitter), and the usual news affiliates. Thank you and best wishes for a happy and healthy holiday break!

Geneseo High School Staff- Holiday Photo! What an awesome group of dedicated people!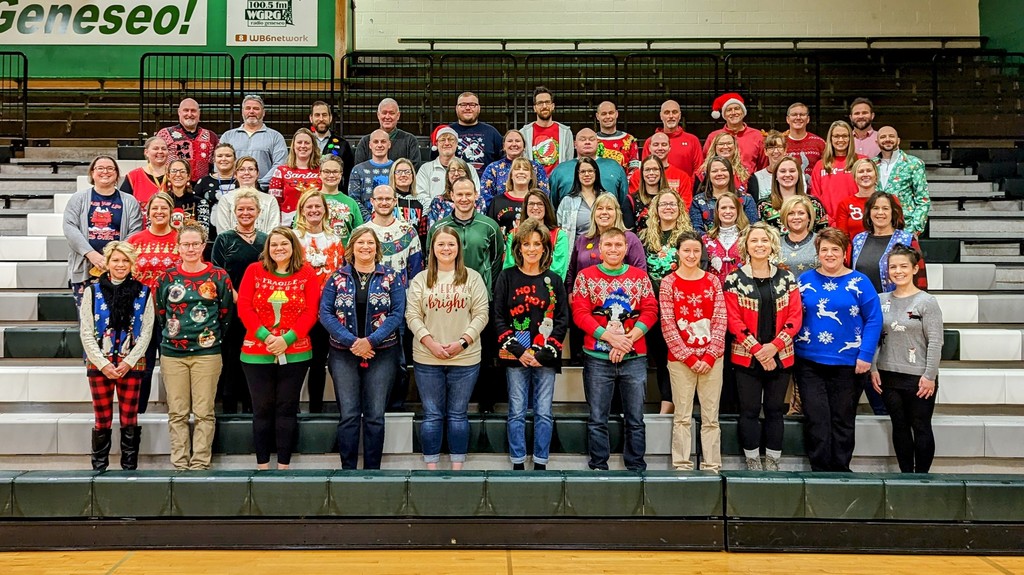 "Wrestling is a sport that's for everyone," says Carley Rusk, head coach of the high school's new girls wrestling club. "It doesn't matter how athletic, fast or strong you are, there's a spot for you," adds Rusk. "It doesn't matter if it's your first time on the mat or you've been on it for five years. We welcome everyone and encourage them to try something new. We want to help you, empower you, and ensure you have fun along the way." Learn more:
https://www.geneseoschools.org/article/943991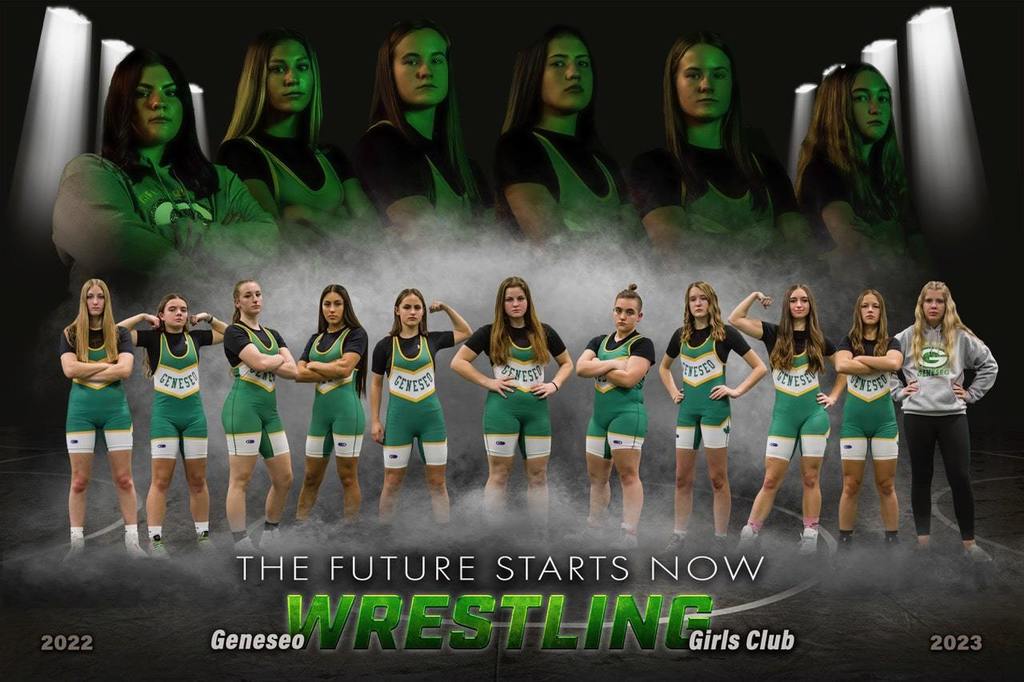 Students in Foods class had a cake decorating contest!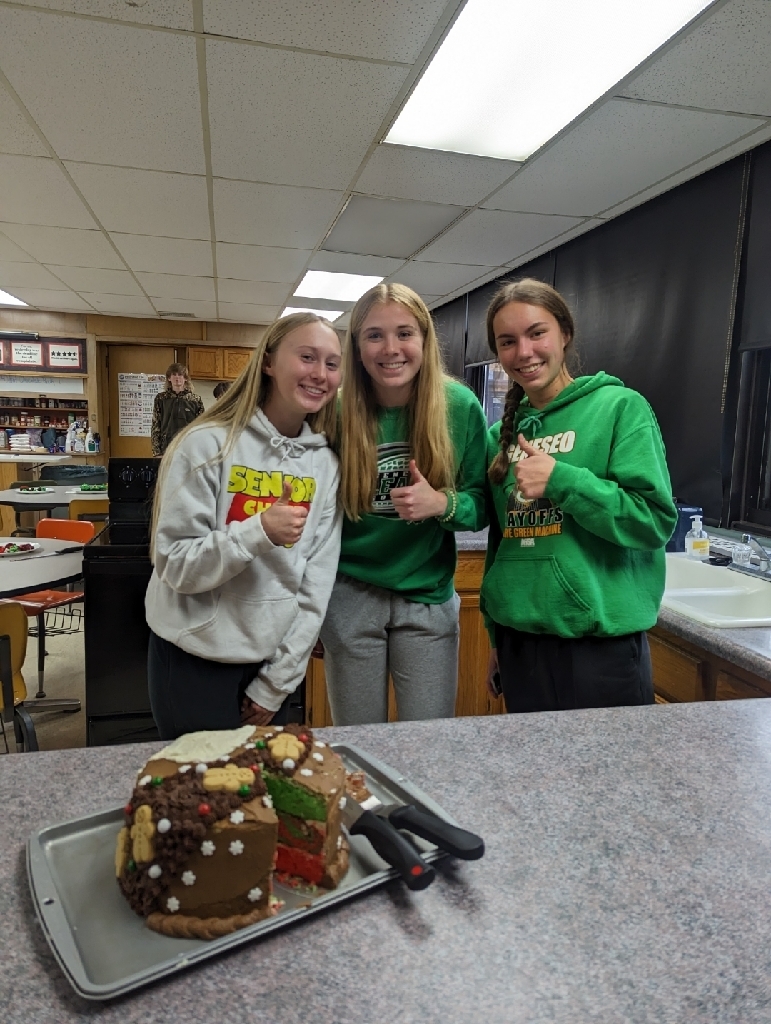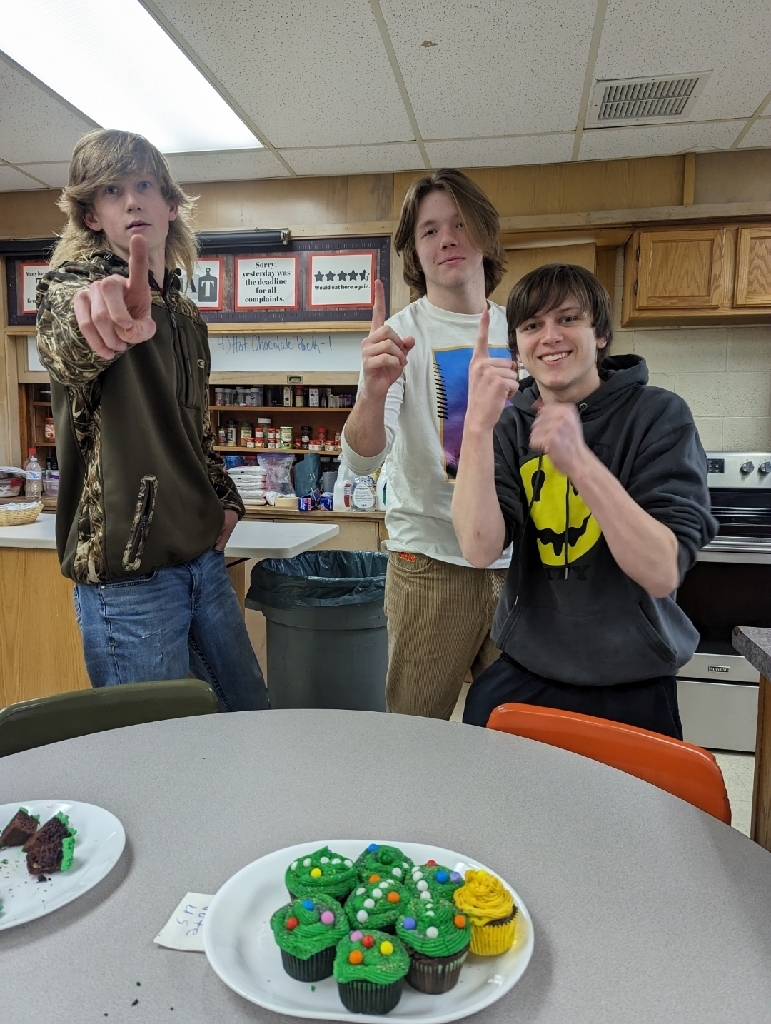 Students from our CTE program visited Midwest Tech yesterday!

Some great wrestling action last night. Great job boys and girls! Big victory over UTHS!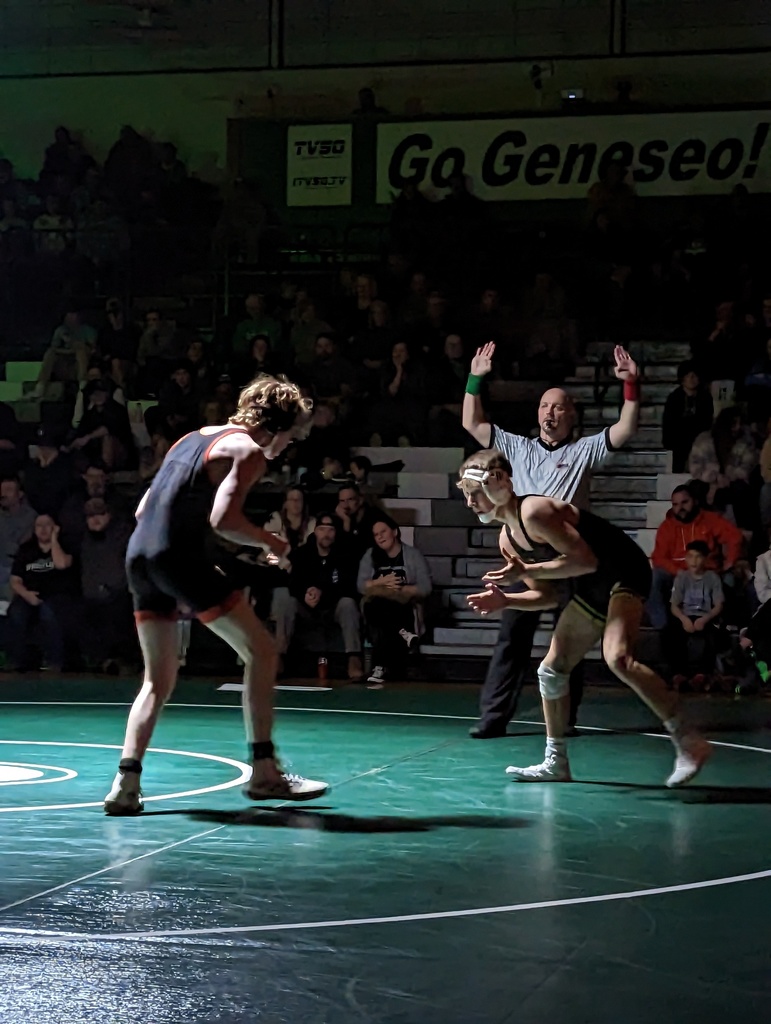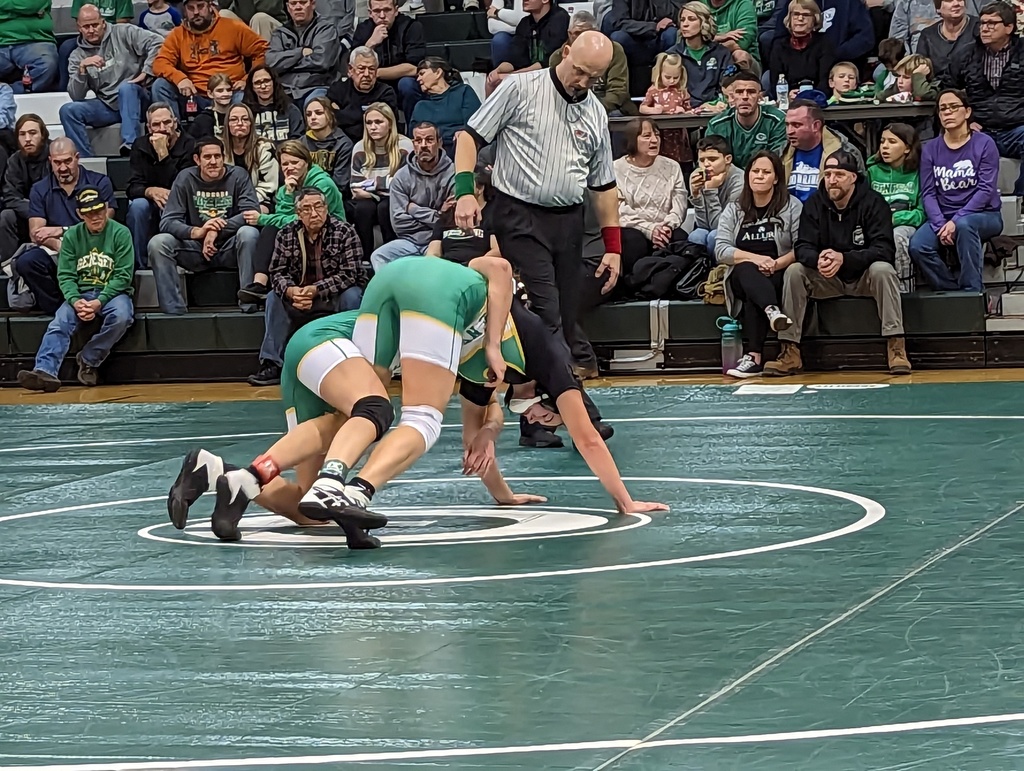 Students competing in a cake making contest today!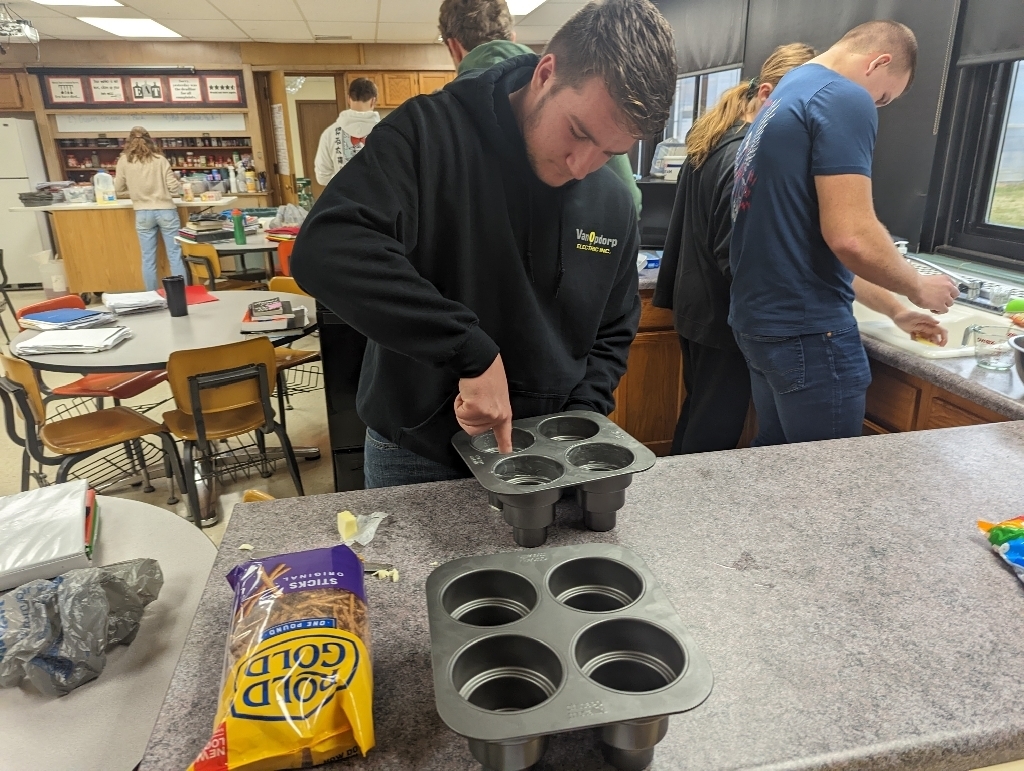 Geneseo High School Brass Ensemble. Practicing for upcoming holiday concert!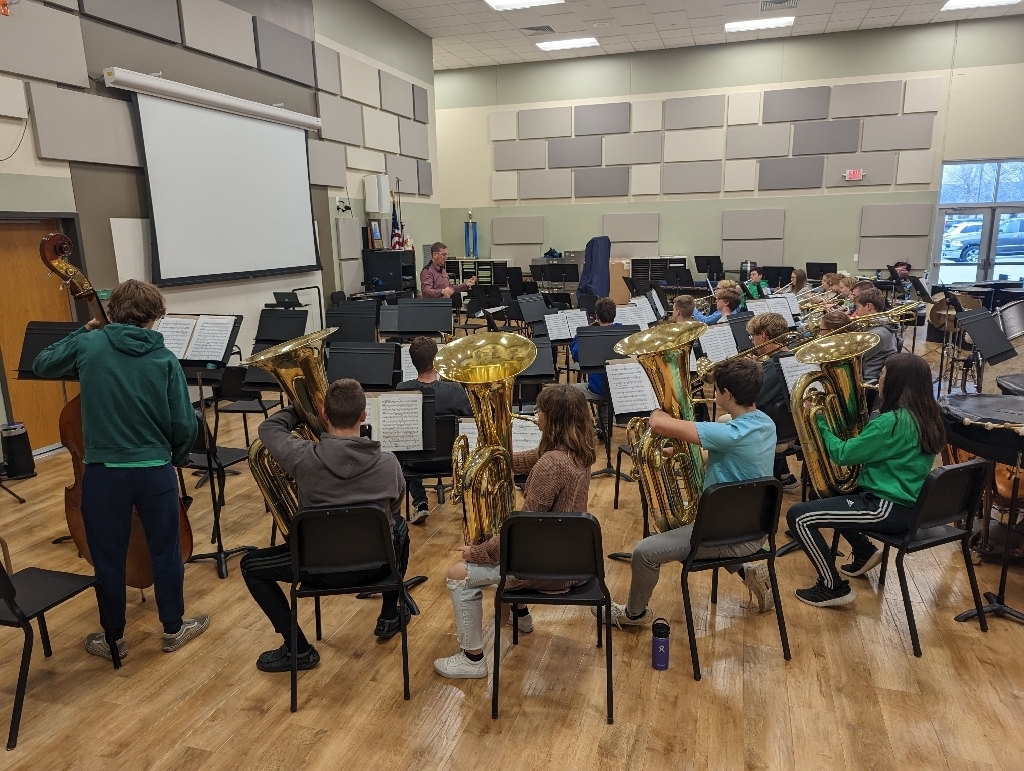 Since breaking ground in October, crews at Geneseo High School's new Career and Technical Education Center have focused on subsurface work involving digging, rebar installation, footings and underground utilities. Read more:
https://www.geneseoschools.org/article/934041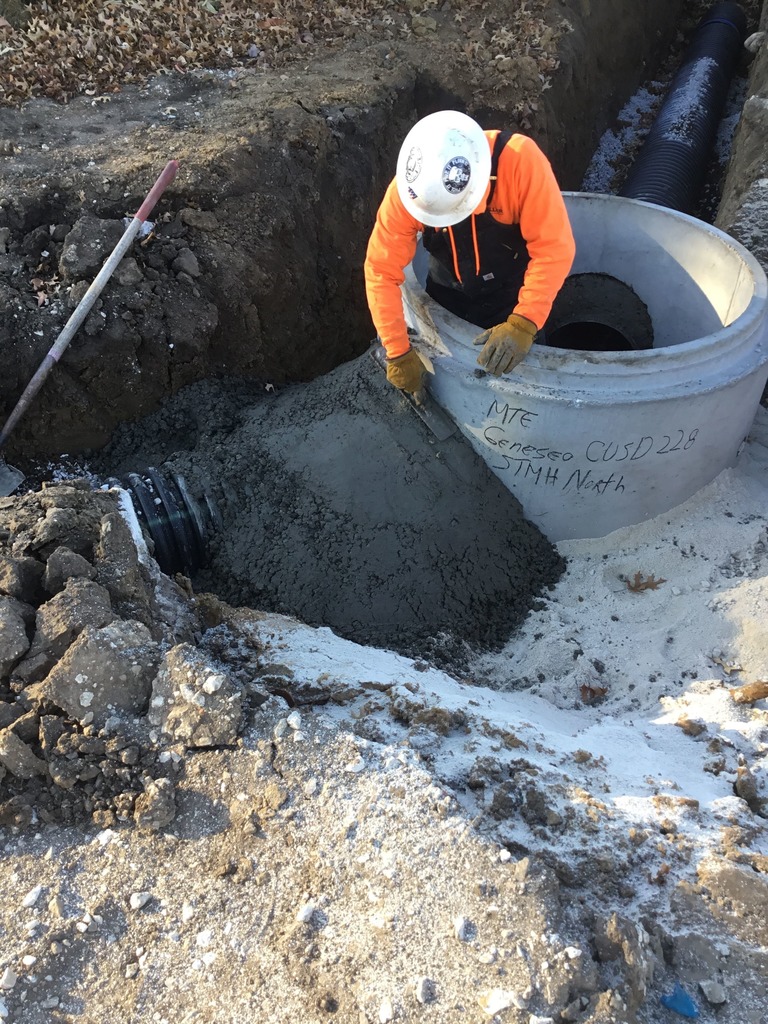 Students in Mrs. Komel's classroom learning about the spread of diseases today.

Madrigal Opening Night!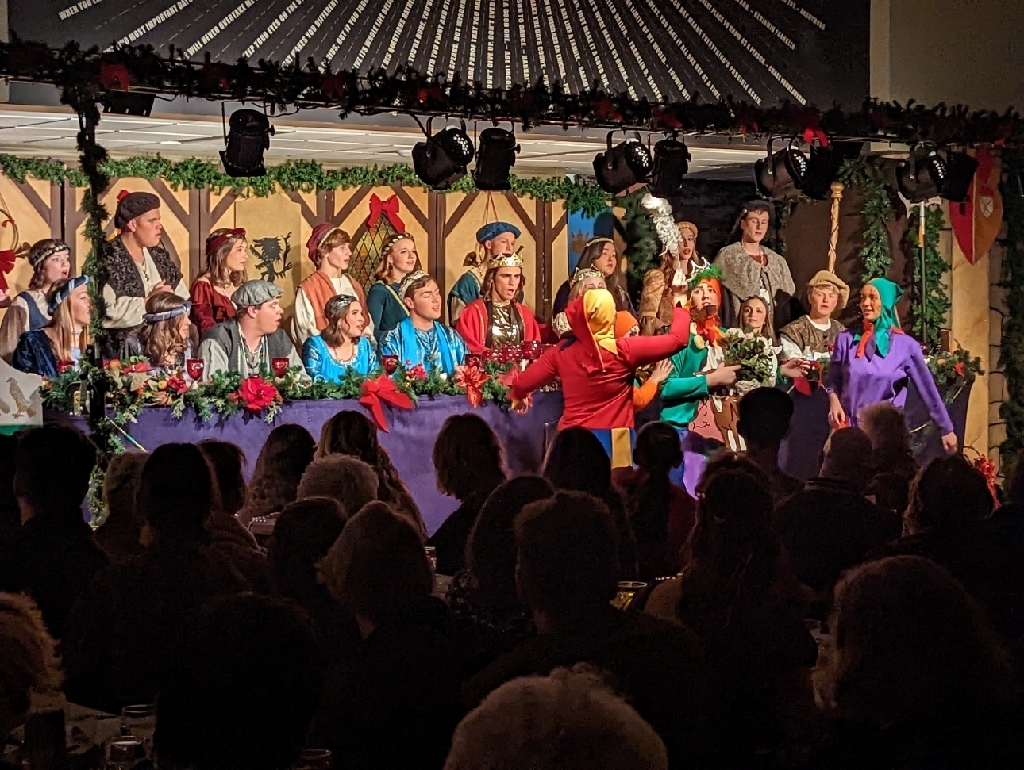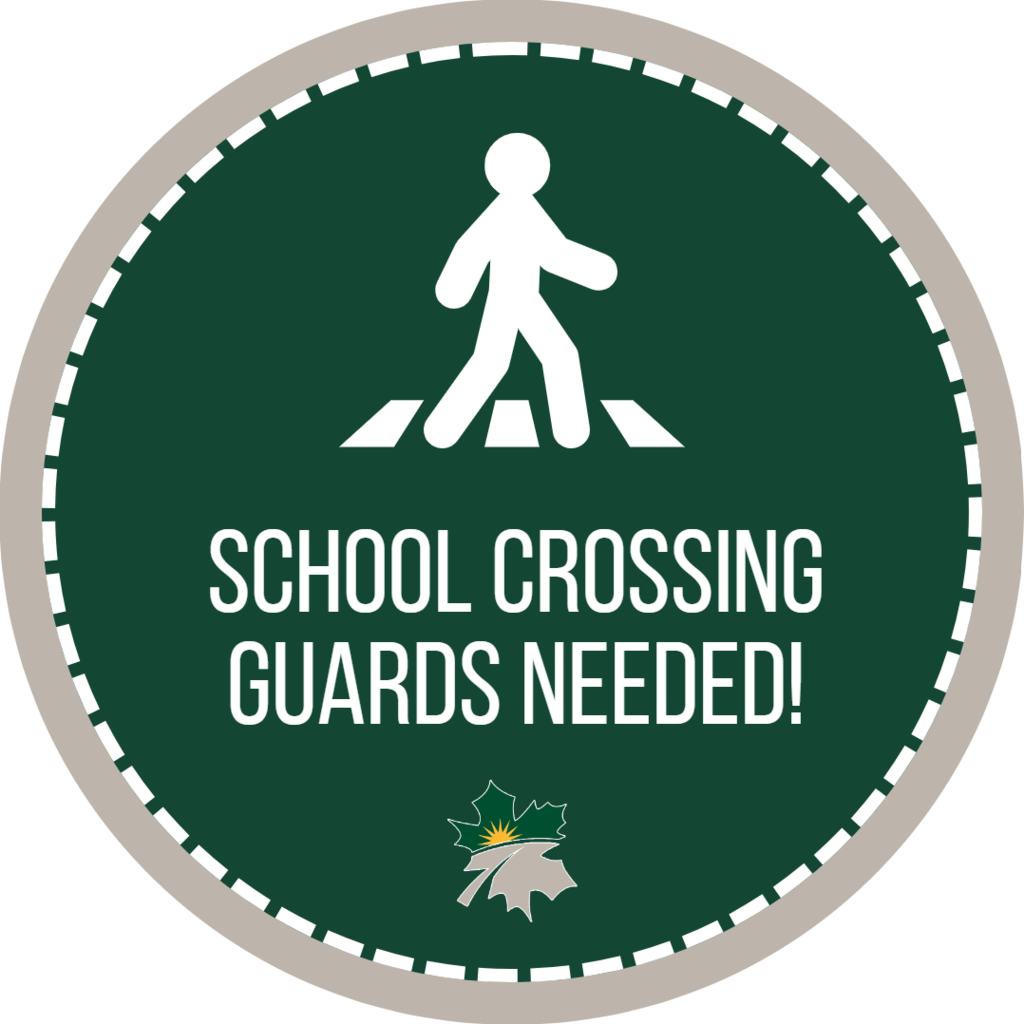 Students in STEP/Coop class did a lesson on team building!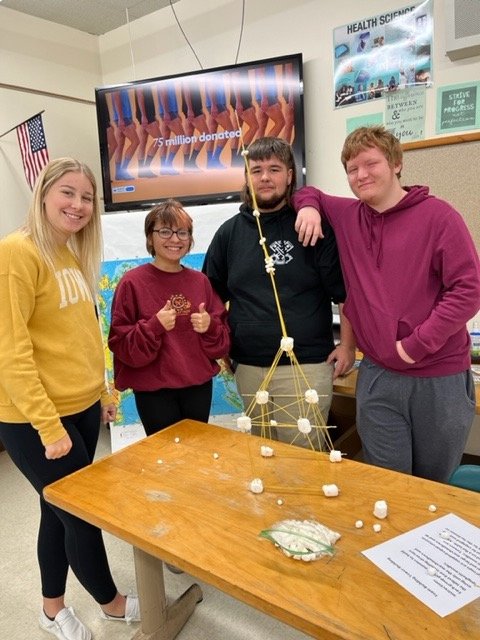 We are now hiring substitute school nurses to provide direct nursing services to students and staff members and maximize health and wellness in the school community. Candidates must hold a valid Illinois state license to practice as either a RN or LPN. Learn more and apply by visiting GeneseoSchools.org and clicking on Employment:
https://geneseoskyward.org:448/scripts/cgiip.exe/WService=wsFin/rapplmnu03.w