It's December, and time for the annual Geneseo Christmas and Victorian Walk. GMS Swing Choir performed for residents at Alure, singing classics and carols and sharing holiday cheer. Ms. Croft and her team showed amazing talent and spirit on this special day.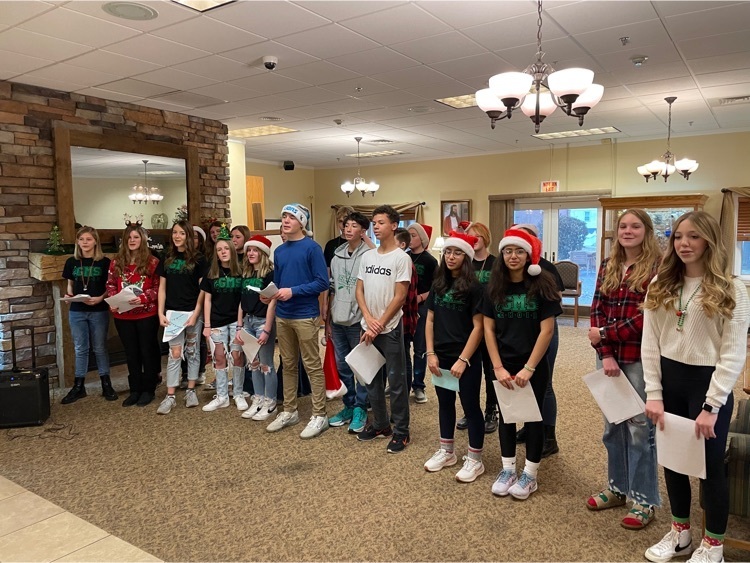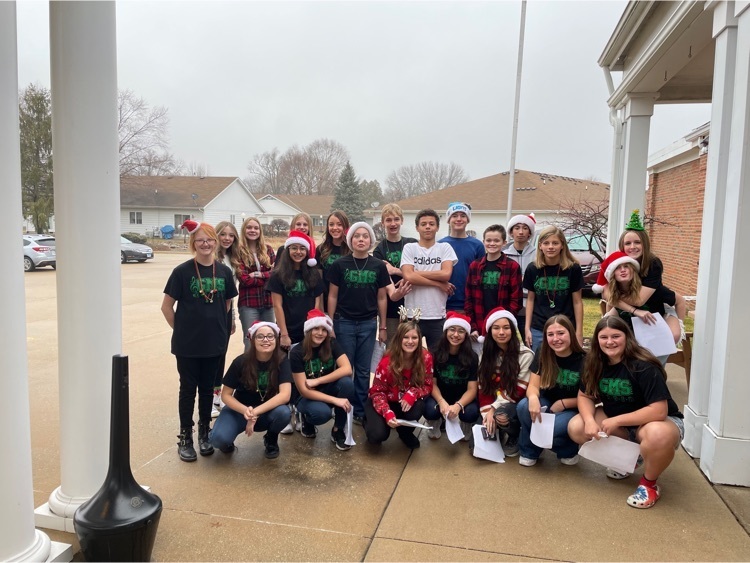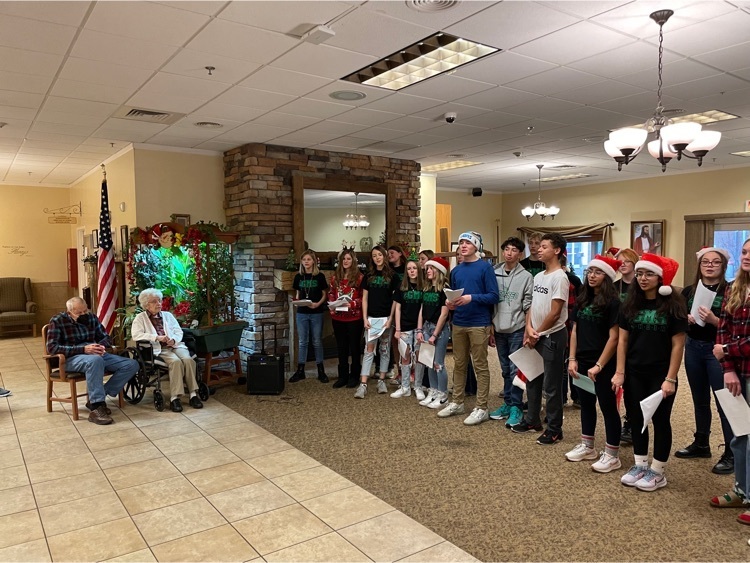 Geneseo Middle School hosts our annual 7th grade boys basketball tournament at the GFAC. 12 teams from 9 different schools invaded Geneseo for an awesome day of intense ballin.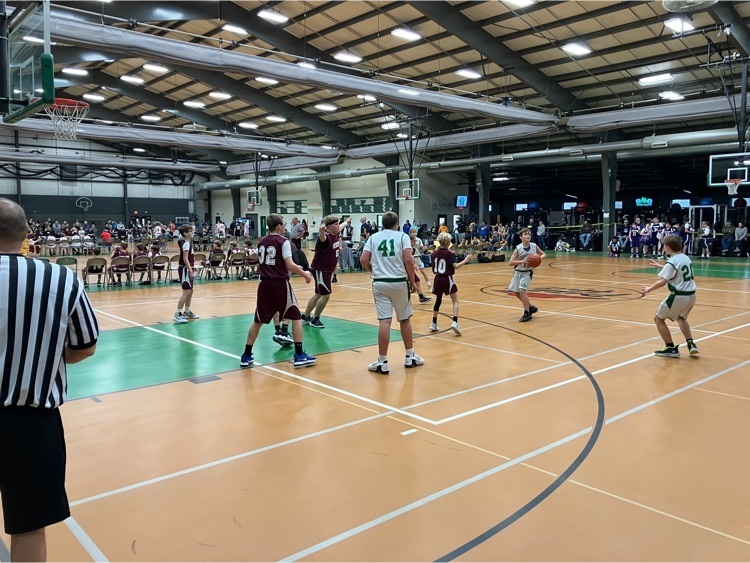 Check out the 1st week of the GMS Builders Club Winter Food/Clothing Drive, loaded and ready to go to the Food Pantry! Thanks to all our Builders Club servants, and Mrs. Herlyn, for your hard working caring for the greater Geneseo community.

GMS Boys Basketball takes on Hampton in the Machine Shed Wednesday night. Both teams fought tough battles but came up short. 2 weeks left in the season, let's finish strong boys.

Esperanza Rising Socratic Seminars and Ice Cream Physical Science Labs, lots of active learning at GMS today!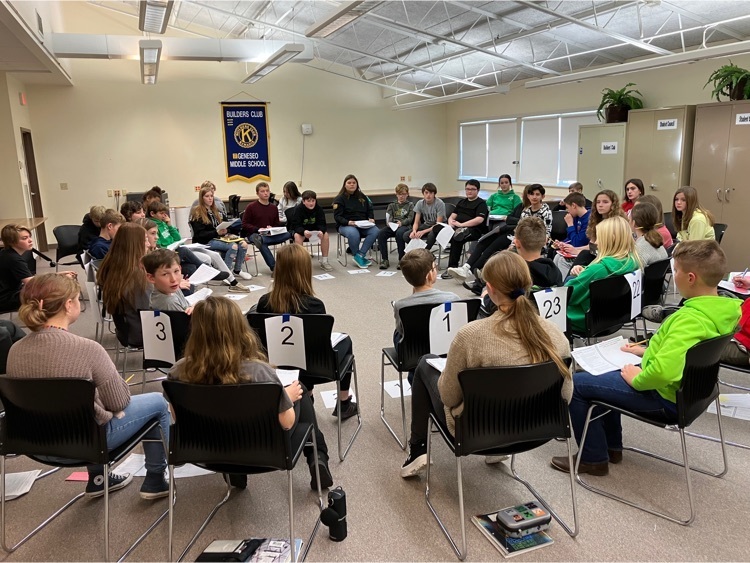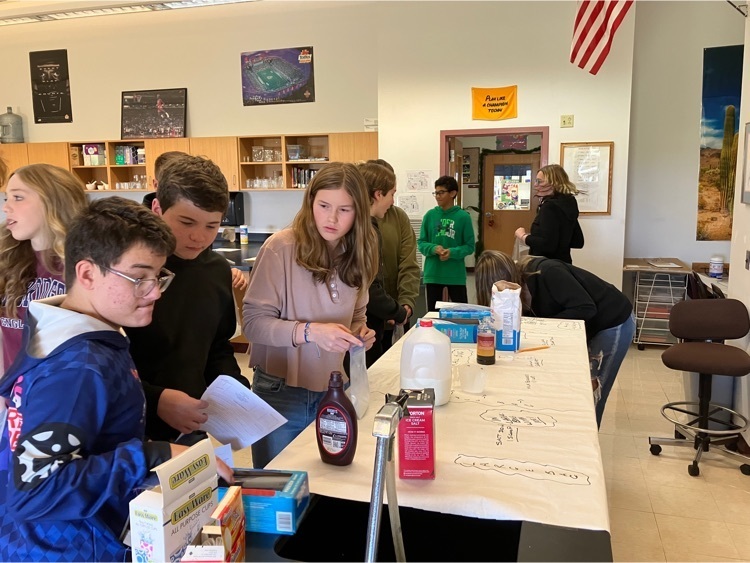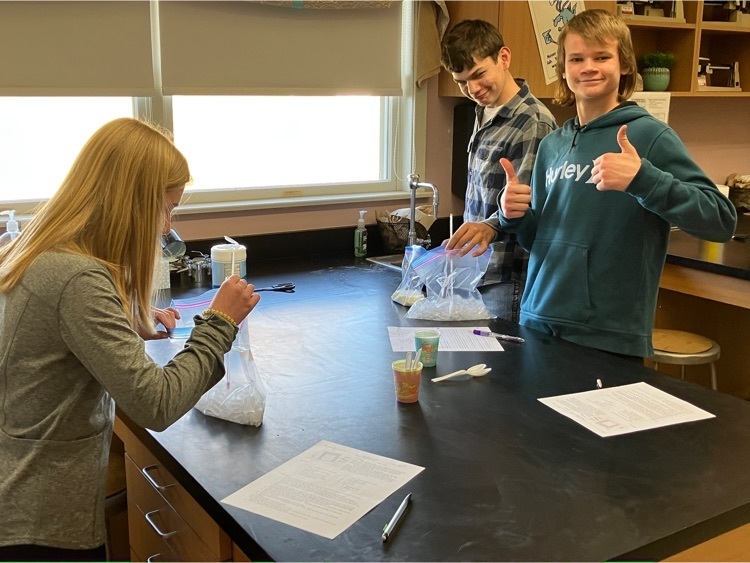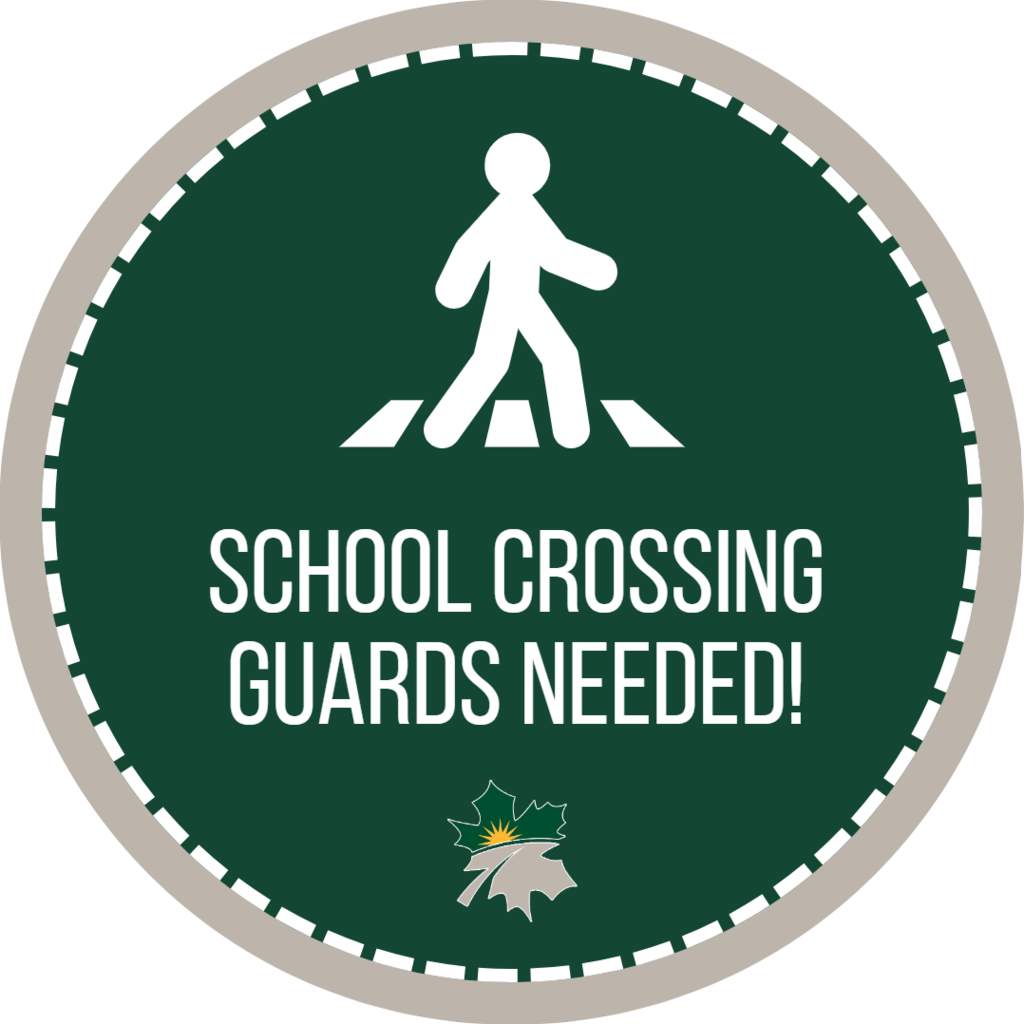 Today was the first day of 6th grade library "Boot Camp" where students were taught more specifically by Mrs. Brucher and Mrs. Sager about how to use the catalog system online in order to find the best resources for research or the book they're most interested in reading.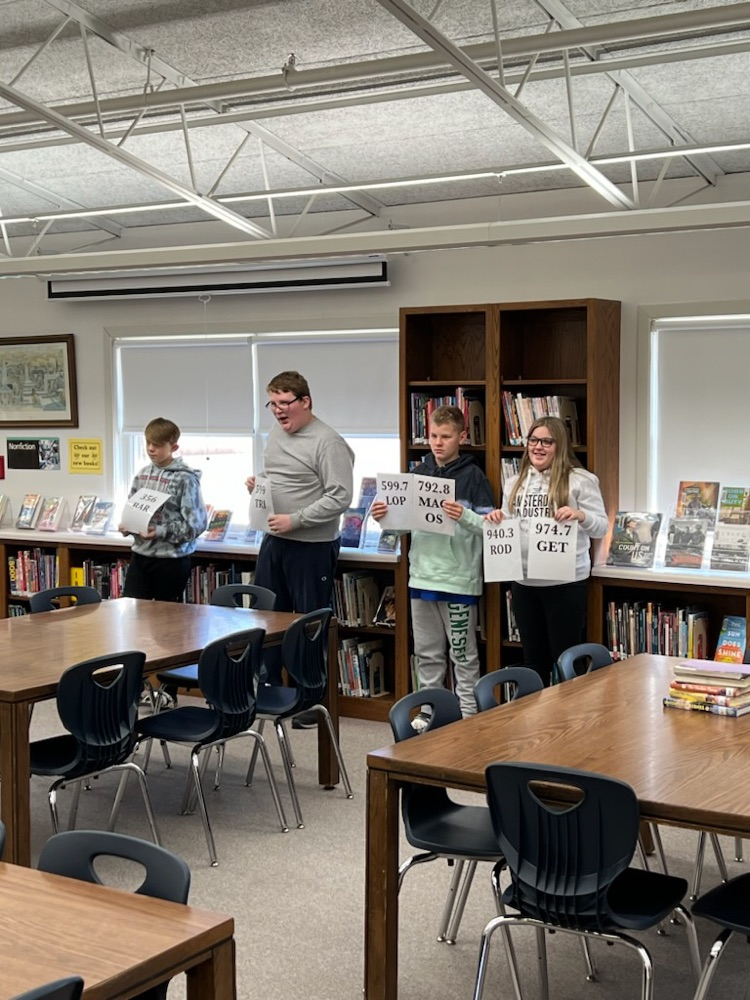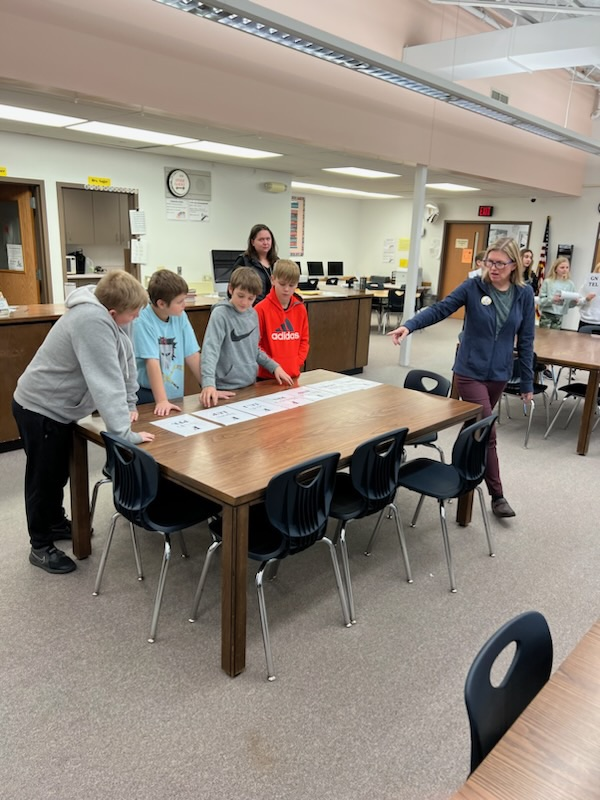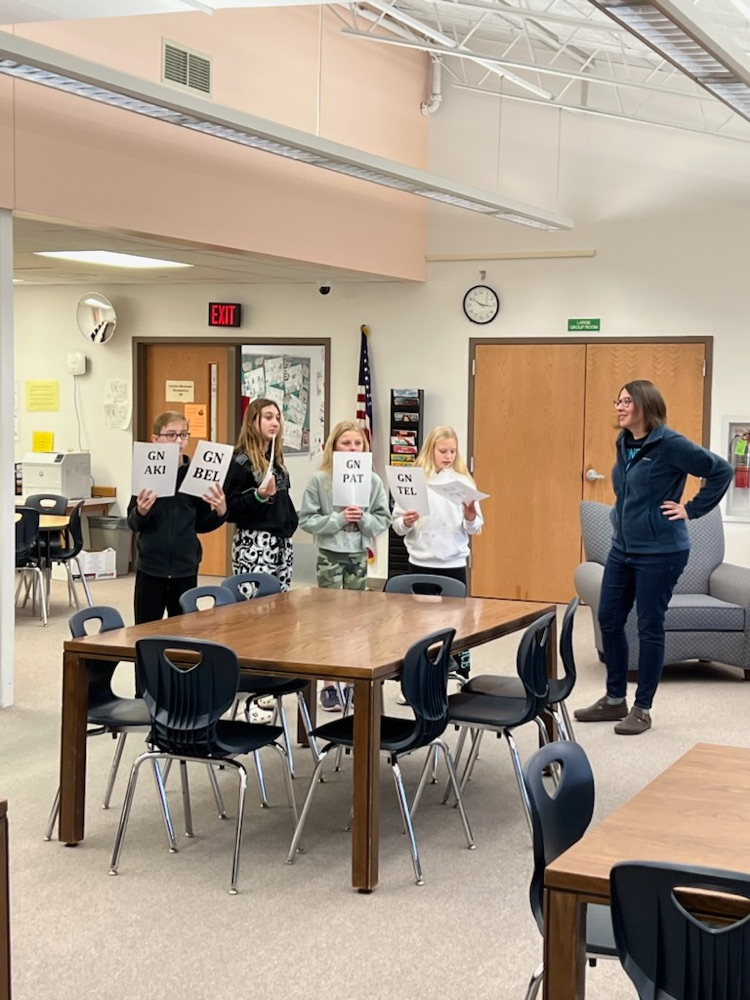 We are now hiring substitute school nurses to provide direct nursing services to students and staff members and maximize health and wellness in the school community. Candidates must hold a valid Illinois state license to practice as either a RN or LPN. Learn more and apply by visiting GeneseoSchools.org and clicking on Employment:
https://geneseoskyward.org:448/scripts/cgiip.exe/WService=wsFin/rapplmnu03.w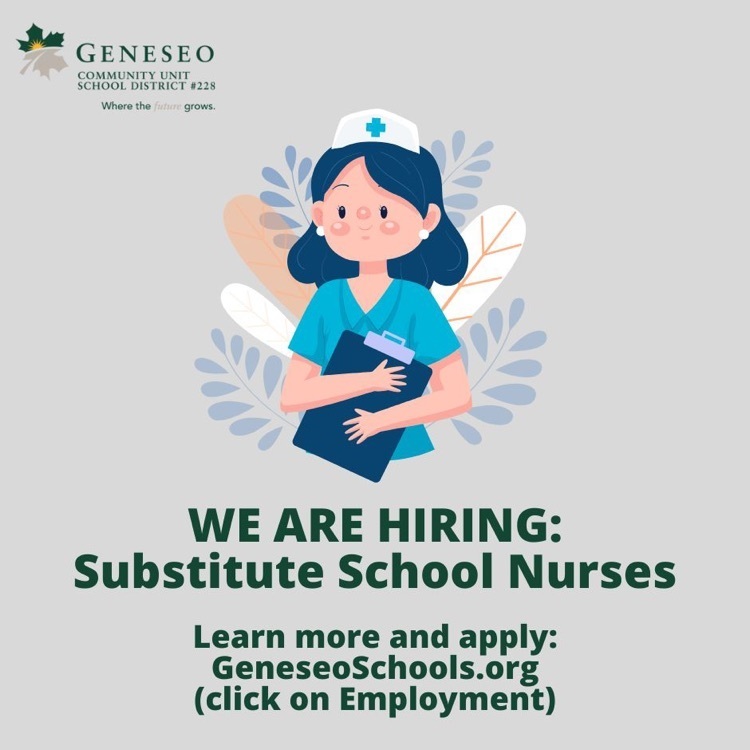 It's Time, for our 8th grade students to start preparing for their transition to high school. Today, GHS elective course teachers, their students, and GHS counselors visited GMS to introduce 8th graders to some really unique and exciting courses coming up next year. Students will very soon start the course selection process, just one more step on the road to GHS.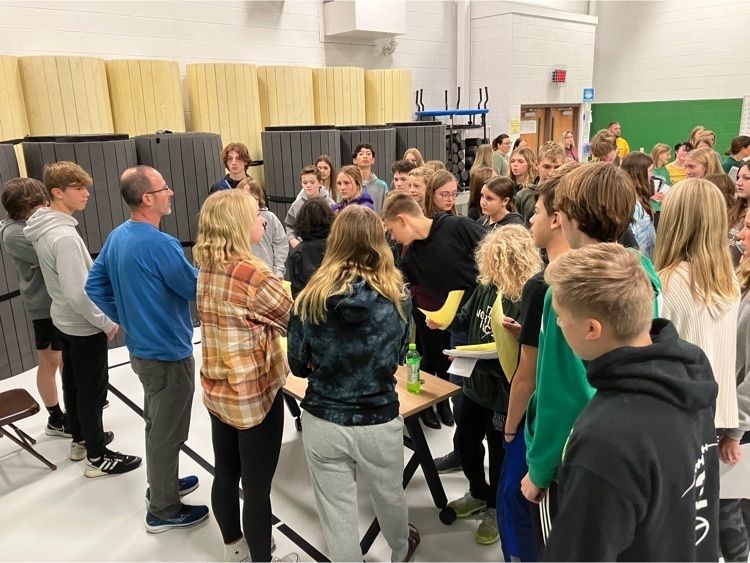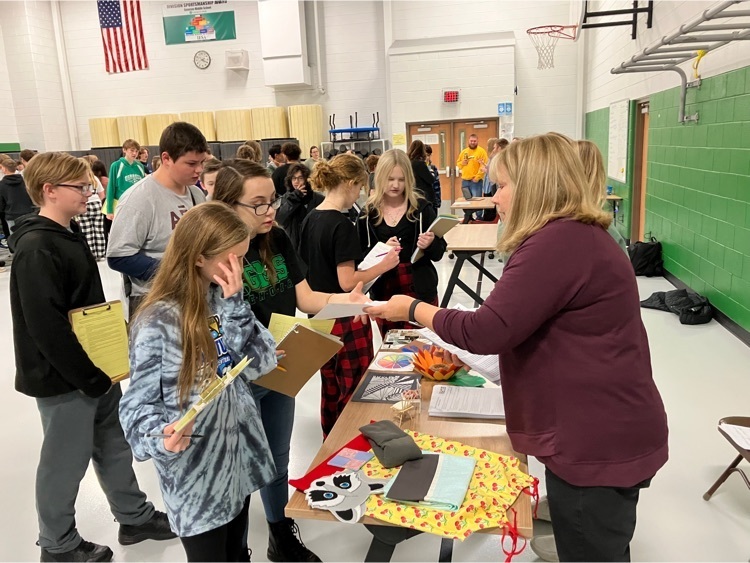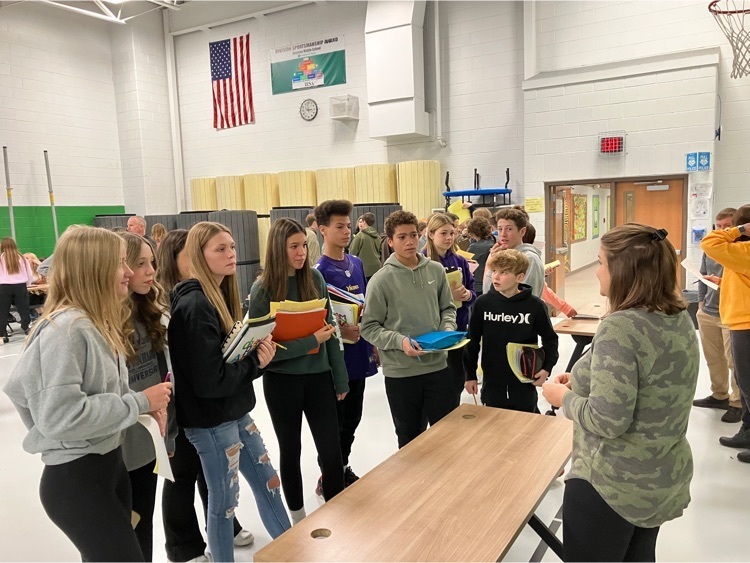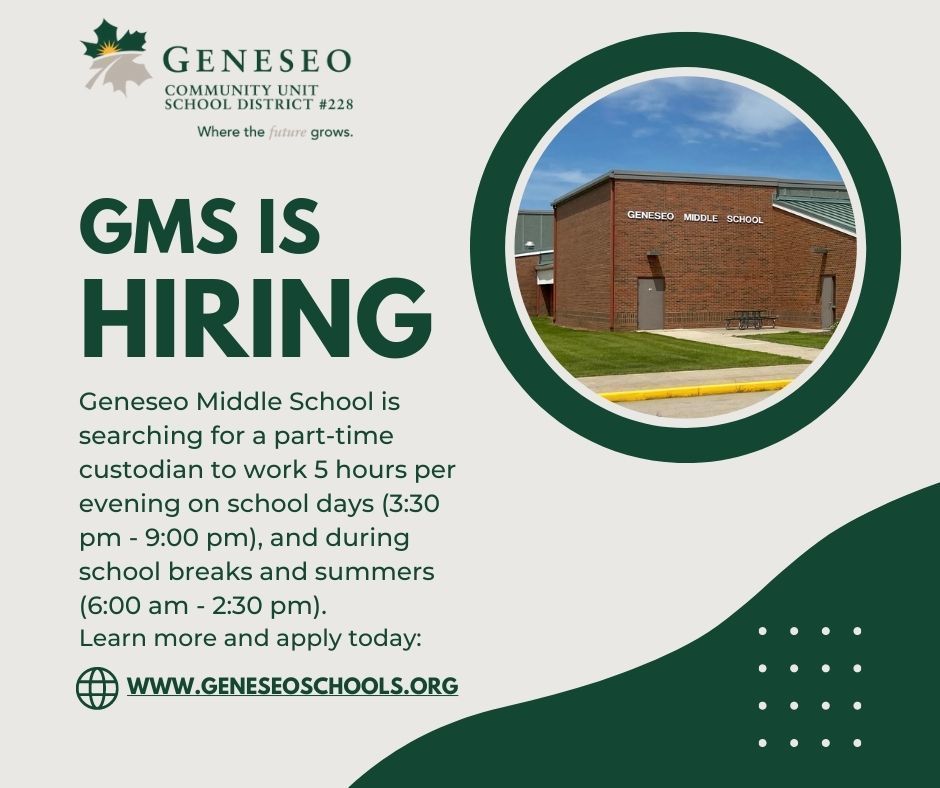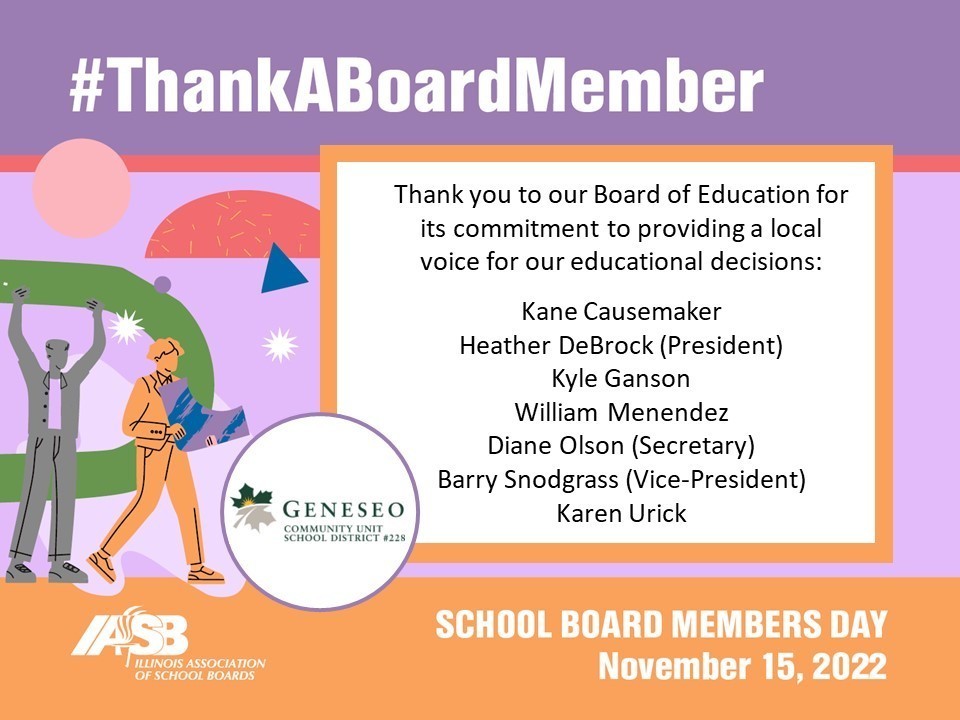 Our district mourns the passing of Patti McNaught, a significant contributor to our music programs over the years and the former music teacher at Millikin. Patti played accompanist with many students and spent countless hours volunteering in our community. Patti was a truly gifted musician and a kind person who impacted many, and she will be missed.
https://www.vandemorefuneralhome.com/obituary/Patti-McNaught

GMS honors our Veterans today with "star" hero's, family and friends who have served in our nation's Armed Forces. Students are taking part in appreciation cards, American flag activities, learning about the Tomb of the Unknown, and researching the the reasons and background behind Veterans Day. Today we honor all of our Geneseo Community Veterans!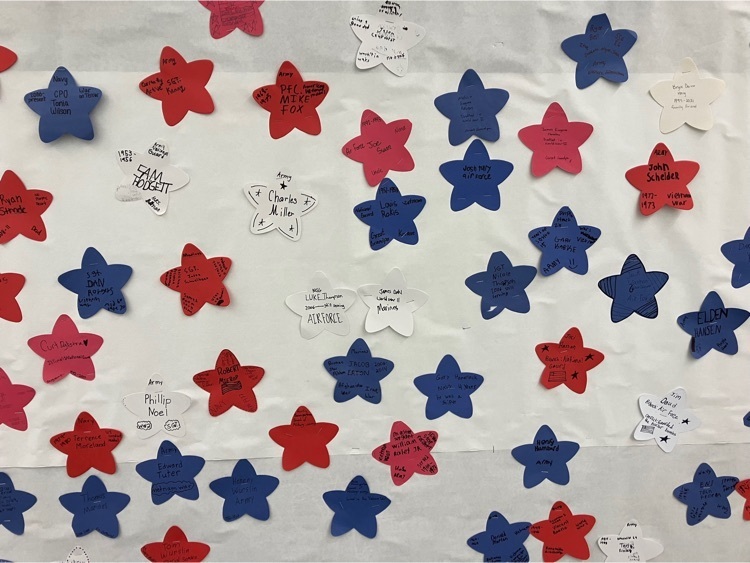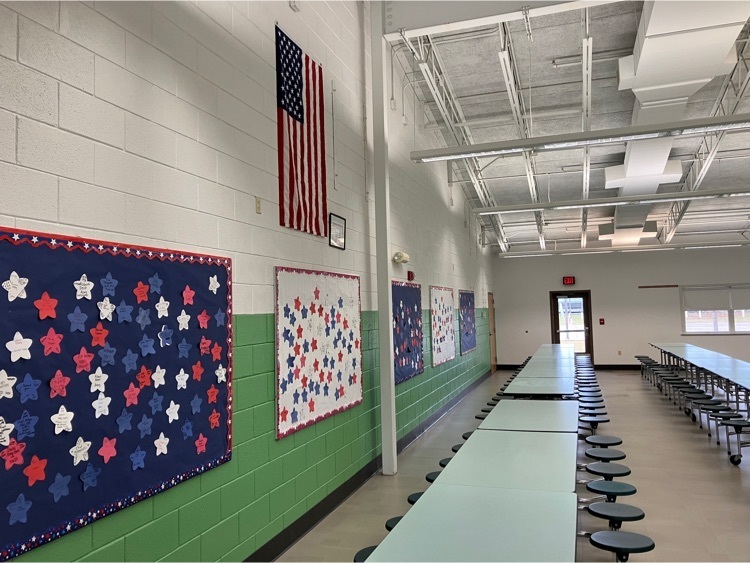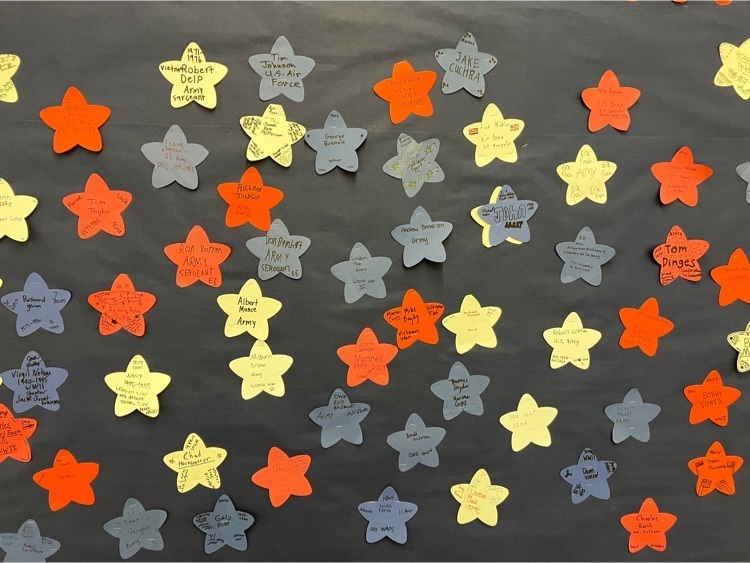 Our Junior Achievement reps were awesome again this year. Shout out to Angie and Adam from Central Bank, from Mrs. Schmidt's class, as well as all the amazing volunteers from across our community. The Marshmallow challenge on the last day today was engaging and great for building Soft Skills like teamwork and communication. Thank you!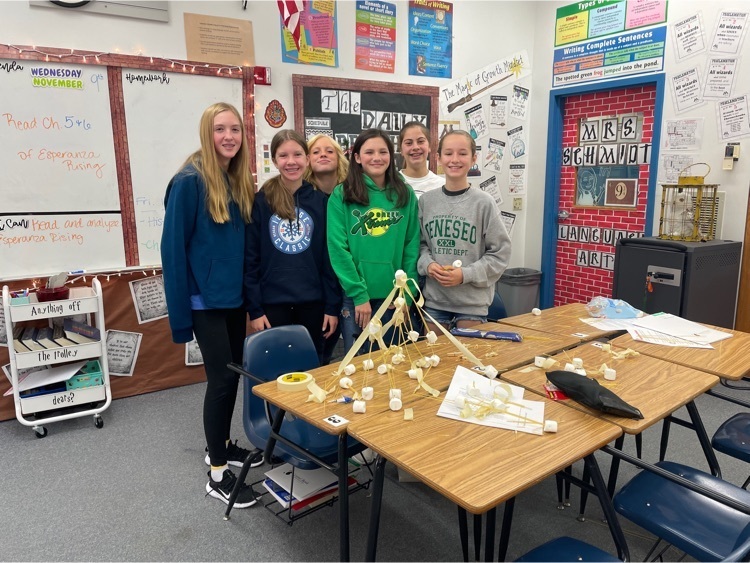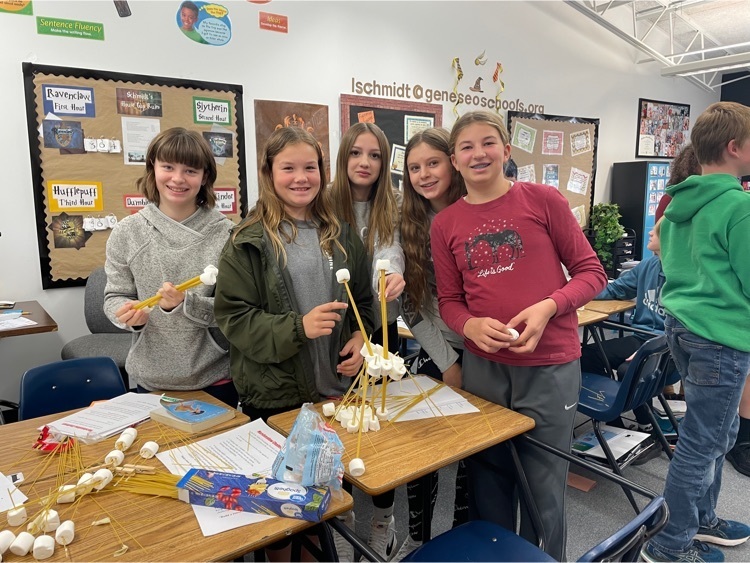 Friendly reminder: There will be no school on Tuesday, November 8, while school will be in session on Friday, November 11. Have a great week! #TeachLearnCare

Our very own Geneseo Middle School top musicians performed and sang at the ILMEA district festival today at Centennial Hall on the Augustana College Campus. Incredible music GMS, you make us proud!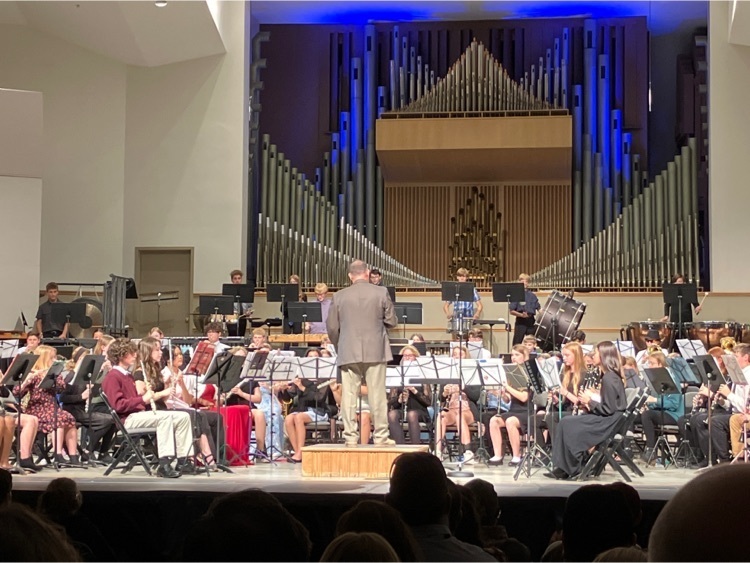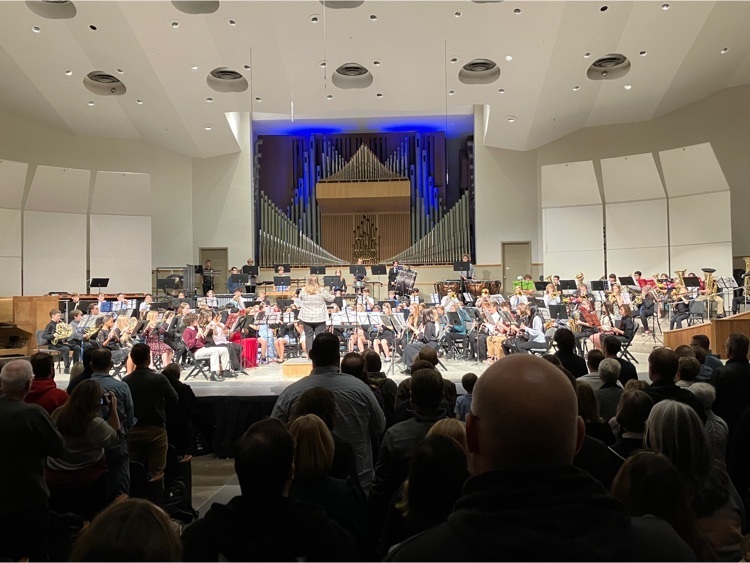 Northside Pre-K students and teammates joined our GMS 8th graders during a Child Development unit today. 4 year olds and 14 year olds did amazing work learning through stories, games, snacks and whole group. Check out the pics of this incredible lesson.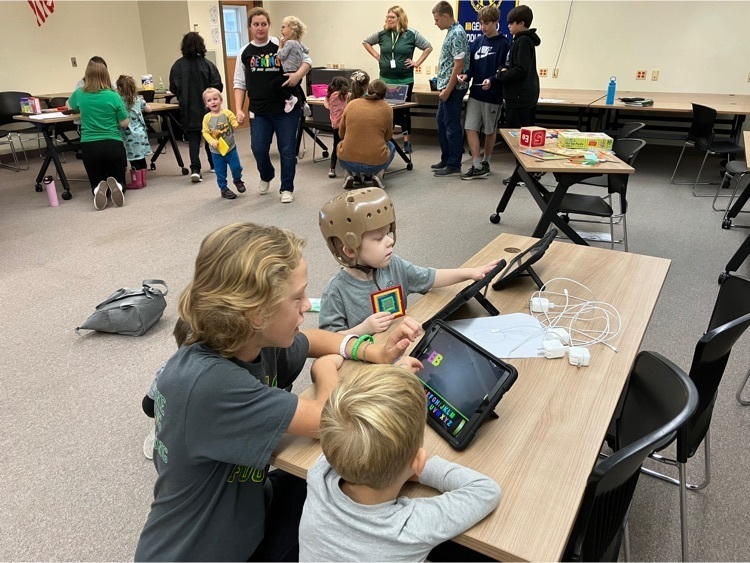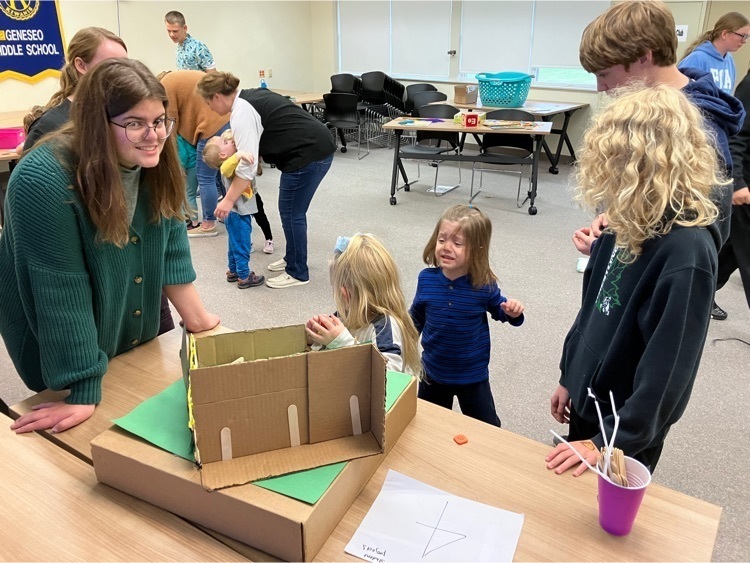 SAL Community Services' Early Head Start Child Care Partnership offers comprehensive, individualized services to low-income infants and toddlers up to age 4, as well as pregnant mothers and their families in Henry County. Learn more:
https://www.geneseoschools.org/article/897051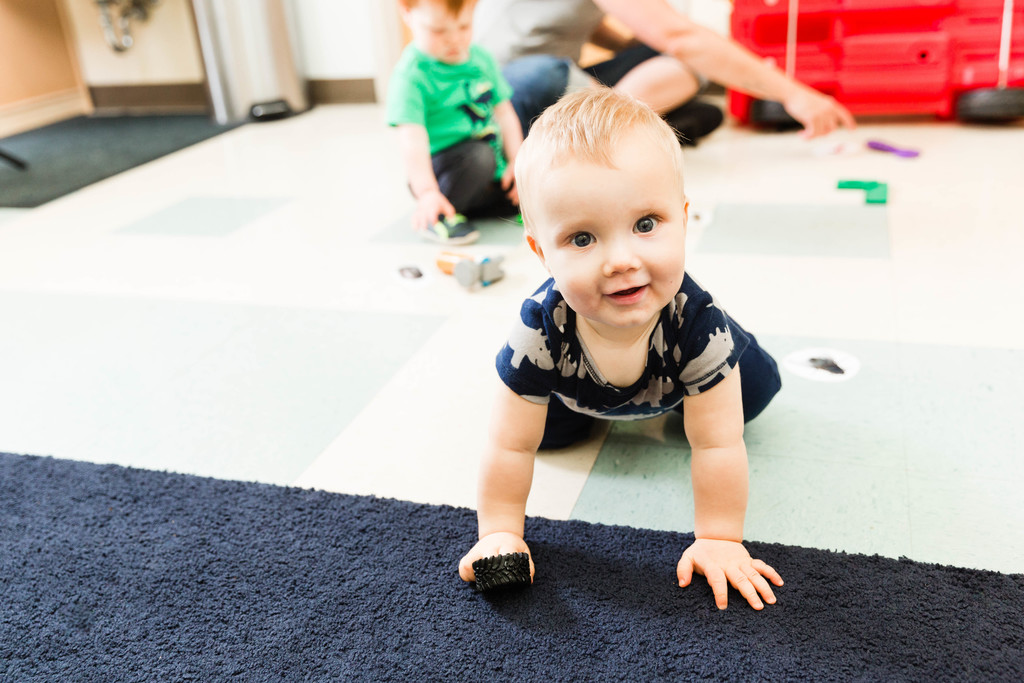 7th grade Art students learn perspective and depth by designing wall tape murals.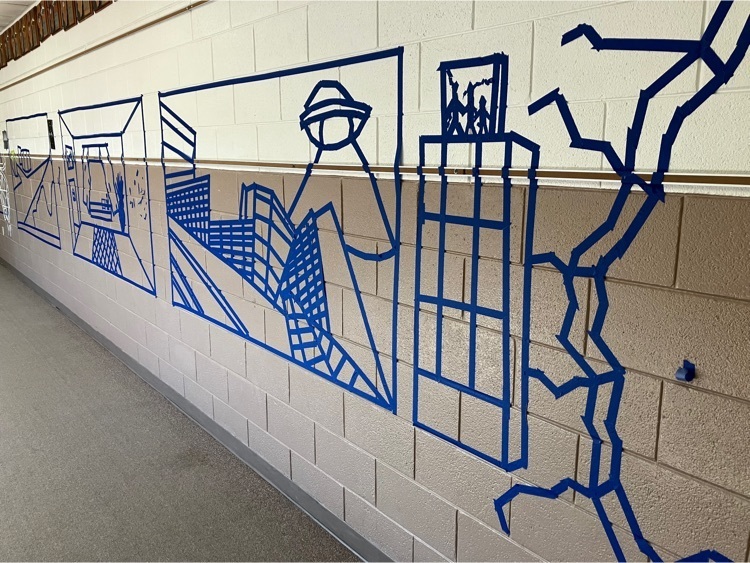 GMS 6th grade students "Toured Ancient Egypt" during their annual Egyptian Sessions Day. They directed the ancient embalming of a Pharaoh chicken, made golden and jeweled headdresses, toured the Nile River, learned about hieroglyphics as a form of communication, and tested the effects of natron by embalming apples.